Mabrie Facial Institute
166 Geary Street
Floor 1300
San Francisco, CA 94108
Phone: (415) 445-9513
Text/SMS: (510) 296-3783
Monday–Friday 8:30 a.m.–6 p.m.
A game-changing product in facial aesthetics, KYBELLA helps men and women achieve a refined look by eliminating fat from the chin and neck line — without surgery. Also called the "double chin injection," KYBELLA treatments in San Francisco from the Injectors at Mabrie Facial Institute are a simple way to treat one of the most stubborn concerns in the cosmetic enhancement industry. KYBELLA injections are a safe, effective tool to enhance your natural attractiveness. People visit MFI from the peninsula (Mountain View, Palo Alto, San Mateo), as well as the East Bay and cities throughout California and the U.S. for KYBELLA injections.
What Is KYBELLA?
KYBELLA is the first and only injectable drug approved by the FDA to reduce fat beneath the chin — known clinically as submental fat but usually called a double chin. Although a double chin is a common cosmetic concern, it often goes untreated because it previously required a surgical procedure, such as facial liposuction. Patients who prefer a non surgical alternative now have a choice with KYBELLA.
It's formulated using a synthetic version of a chemical naturally produced by the body that helps absorb and process dietary fat. The chemical, deoxycholic acid, destroys fat when it's injected into the area beneath the chin. The destroyed fat cells are flushed from your body over time, leaving you with a slim, contoured chin and neck.
What To Expect
Our Injectors customize treatments based on your unique anatomy. Your personalized consultation includes a discussion of your aesthetic goals and a thorough physical examination. Once they determine that KYBELLA is appropriate, your Injector creates a precise treatment plan.
Because each KYBELLA treatment session includes multiple injections, your Injector marks a detailed grid on your skin showing the specific injection sites. Most treatments include 20 to 30 quick injections, although up to 50 injections are possible. A topical anesthetic is applied to help maintain your comfort during the treatment.
Most patients begin seeing results after 2 to 4 treatment sessions, spaced about a month apart. Up to 6 treatment sessions may be needed to achieve the optimal results. Because KYBELLA destroys the fat cells, they can no longer store or accumulate fat, meaning KYBELLA is considered a permanent treatment.
WOW ME!
Our Full Face 360° package is perfectly designed to help you look your absolute best. From the top of your forehead to your chin and jawline, your Wow-worthy results will help you feel confidently ready for anything (from any angle).
TELL ME MORE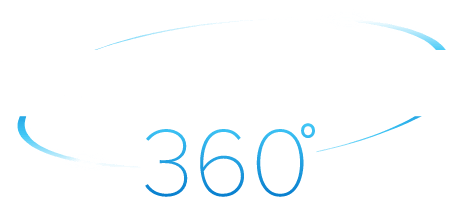 How Much Does KYBELLA Cost?
At Mabrie Facial Institute, KYBELLA treatment with Dr. Mabrie costs $1,300 per vial. With one of our Physician Assistant Injectors, the price is $1,100. Because each treatment is tailored to a patient's specific needs, the cost of KYBELLA treatment varies. The number of injections performed during each treatment session and the total number of sessions needed to get the desired results affect the total cost.
Prices are subject to change, so please call our office for up-to-the-minute pricing.
Are There Side Effects from KYBELLA?
Throughout the multiple clinical trials leading to KYBELLA's approval by the FDA, the most common side effects were the same as seen in most injectable procedures. Minor bruising, swelling, and redness are typical and diminish after a few days. Numbness, pain, and hardness in the area of the injections are other temporary side effects that may occur.
Meet Your Injectors
Our team is made up of experienced medical professionals with a shared passion for facial rejuvenation and contouring with injectables. Hand-picked and trained by Dr. Mabrie in the Illumination 360° approach, they work with you to create a treatment experience that exceeds your expectations.
We'd Love To See You
Find out why so many women and men choose Mabrie Facial Institute for KYBELLA treatment in the San Francisco Bay Area. Request a consultation online with one of our Injectors, or call us at (415) 445-9513 to schedule your initial appointment. If you'll be visiting us from outside the area, our Fly in for Your Procedure page was created just for you to help make planning your trip as smooth as possible.

A Reputation Built on Results
Dr. Mabrie is a miracle worker! He approached my treatment with the utmost care and he listened to...
I had such a great experience MF Institute. Kimberly and her team did such a great job making me feel...
Had Botox in February with Kimberly and I absolutely love it! Full forehead, between the eyes, crows...
I really can't say enough about Dr. Mabrie and the staff at the Mabrie Facial Institute. First, Dr....