Mabrie Facial Institute
166 Geary Street
Floor 1300
San Francisco, CA 94108
Phone: (415) 445-9513
Text/SMS: (510) 296-3783
Monday–Friday 8:30 a.m.–6 p.m.

If you love the idea of fillers but dread the needles, we've got you covered! At MFI in the San Francisco Bay Area, we offer Nitronox (nitrous oxide) to keep you comfortable and relaxed during your dermal filler treatment. You control the delivery for your optimal comfort, and it goes to work immediately. Since it wears off in minutes, so you don't have to worry about feeling groggy or fuzzy after your treatment.
What Is Nitronox?
Nitronox is a system for delivering a gas mixture of 50% medical nitrous oxide and 50% medical oxygen. Another name for this nitrous oxide mixture is "laughing gas," and it is also branded as Pro-Nox™. Nitronox is an analgesic, which means "pain reliever." It doesn't eliminate pain entirely, but takes the edge off and helps you relax. It is commonly used to help ease discomfort and anxiety at the dentist's office and an increasing number of providers are offering nitrous oxide for aesthetics.
How Does Nitrous Oxide Work?
You self-administer Nitronox when you need it by inhaling through a mask or mouthpiece. After a few deep breaths, you will feel more relaxed and comfortable. Unlike anesthesia, it will not put you to sleep. You can request Nitronox for your BOTOX® treatment or dermal filler or KYBELLA® injections.
WOW ME!
Our Full Face 360° package is perfectly designed to help you look your absolute best. From the top of your forehead to your chin and jawline, your Wow-worthy results will help you feel confidently ready for anything (from any angle).
TELL ME MORE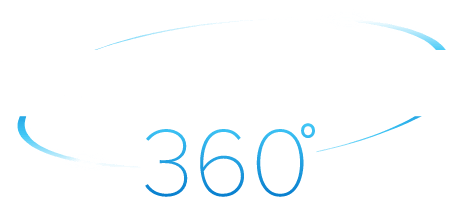 How Much Does Nitronox Cost?
At Mabrie Facial Institute, Nitronox is optional and adds an additional $150 to your treatment cost.
Prices are subject to change, so please call our office for up-to-the-minute pricing.
Is Nitrous Oxide Safe?
This combination of nitrous oxide and oxygen has been used for more than 100 years and has a well-established safety record. While using Nitronox, you are awake and breathing on your own. Not everyone should use nitrous oxide, and we will discuss contraindications for use before your treatment. You should let your MFI Injector know about other drugs or medications you take.
Does Nitrous Oxide Cause Side Effects
Since you control your intake of nitrous oxide, and its effects are short-lived, we don't generally see negative side effects. Some people might feel light-headed or a bit nauseous, but that goes away with a few breaths of normal air.
Meet Your Injectors
Our team is made up of experienced medical professionals with a shared passion for facial rejuvenation and contouring with injectables. Hand-picked and trained by Dr. Mabrie in the Illumination 360° approach, they work with you to create a treatment experience that exceeds your expectations.
We'd Love To See You 
Find out why so many women and men choose Mabrie Facial Institute for dermal fillers in the San Francisco Bay Area. Request a consultation online with one of our Injectors, or call us at (415) 445-9513 to schedule your initial appointment. If you'll be visiting us from outside the area, our Fly in for Your Procedure page was created just for you to help make planning your trip as smooth as possible.