Mabrie Facial Institute
166 Geary Street
Floor 1300
San Francisco, CA 94108
Phone: (415) 445-9513
Text/SMS: (510) 296-3783
Monday–Friday 8:30 a.m.–6 p.m.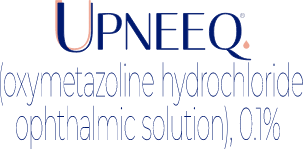 Do your drooping eyelids make you look sleepy? Get ready for a true eye-opener.
At Mabrie Facial Institute in San Francisco, we're excited to offer UPNEEQ® for our Bay Area patients who want a little wake-up call for their eyelids—without surgery, BOTOX®, or filler. Here you'll find answers to all your questions about this uplifting drop.
What Is UPNEEQ?
UPNEEQ, scientific name oxymetazoline hydrochloride ophthalmic solution, 0.1%, is an FDA-approved prescription eyedrop that elevates low-lying upper eyelids for a more awake, refreshed look.
What Is UPNEEQ Used For?
UPNEEQ is used for a non surgical eye lift for droopy upper eyelids caused by acquired ptosis. This condition can affect both younger and older individuals, but often develops with aging as the eyelid muscles stretch and weaken. Other causes of acquired ptosis include contact lens wear or some eye surgeries.
Improvements From UPNEEQ
Treating acquired ptosis has numerous benefits, both cosmetic and practical, including:
Balancing asymmetrical eyelids
Improving your eyesight by expanding your field of vision
Opening up your eyes for a more rested, youthful appearance
UPNEEQ can be a great complement to our Upper Eyelid Enhancer or Upper Face BOTOX®.
WOW ME!
Our Full Face 360° package is perfectly designed to help you look your absolute best. From the top of your forehead to your chin and jawline, your Wow-worthy results will help you feel confidently ready for anything (from any angle).
TELL ME MORE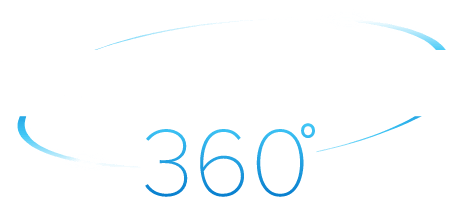 How Much Does UPNEEQ Cost?
At Mabrie Facial Institute in San Francisco, UPNEEQ costs $200 for a 30-day supply.
Prices are subject to change, so please call our office for up-to-the-minute pricing.
Is UPNEEQ Over‑the‑Counter or Prescription‑Only?
FDA-approved UPNEEQ can only be purchased with a prescription and should be dispensed by a licensed medical professional. At your consultation, we will discuss whether you are a good candidate for UPNEEQ, and if you are, we will prescribe it.
How Do You Use UPNEEQ?
You will apply 1 drop of UPNEEQ daily to the affected eye(s) as directed by your team at MFI. The drops come in single-use vials to ensure hygiene and safety.
How Long Does UPNEEQ Take To Work?
You can expect UPNEEQ to elevate your upper eyelids within 2 hours of application. In clinical trials, 84% of patients saw some level of improvement, while 74% had more than 50% improvement.
Who Should Not Use UPNEEQ?
People with certain medical conditions may not be candidates for UPNEEQ. These include uncontrolled high or low blood pressure, heart disease, and angle-closure glaucoma. If your droopy eyes are caused by a neurological condition, UPNEEQ may not be for you. The professionals at MFI will go over your medical history and help you determine your candidacy.
Meet Your Injectors
Our team is made up of experienced medical professionals with a shared passion for facial rejuvenation and contouring with injectables. Hand-picked and trained by Dr. Mabrie in the Illumination 360° approach, they work with you to create a treatment experience that exceeds your expectations.
We'd Love To See You 
If you are interested in UPNEEQ for a non surgical eye lift, call our San Francisco Bay Area practice at (415) 445-9513, or request a consultation online with one of our Injectors. If you'll be visiting us from outside the area, our Fly in for Your Procedure page was created just for you to help make planning your trip as smooth as possible.