View Upper Eyelid Filler
in our Gallery
Mabrie Facial Institute
166 Geary Street
Floor 1300
San Francisco, CA 94108
Phone: (415) 445-9513
Text/SMS: (510) 296-3783
Monday–Friday 8:30 a.m.–6 p.m.
Upper Eyelid Rejuvenation for Brightening the Eye Area
It's no fun to see tired-looking eyes gazing back at you in the mirror—especially when you feel energetic and alert. This is a common complaint we hear from women and men at our San Francisco Bay Area practice who come to us for upper eyelid rejuvenation. Fat loss around the eyes can result in a skeletonized or boney look that does not reflect health and vitality. Adding dermal fillers to the upper eyelid can reduce the hollowness and shadowing and help restore a more youthful shape to the eyes.
What's Going On?
A youthful eyelid has gentle curves and ample volume. Fat loss causes this area to appear sunken or hollow, creating shadows that shroud the eyes and add years to the face. Sometimes this fat loss is genetic, sometimes it's age-related, and sometimes it's the result of overly aggressive eyelid surgery.
Our Solution: Upper Eyelid Enhancer Treatment
To refresh the upper eyelids, filler is placed along the orbit to restore volume and shape to the area. This is an advanced technique, and should only be performed by a highly skilled and experienced provider such as Dr. Mabrie and his associates. We use hyaluronic acid fillers in this area, including products from both the JUVÉDERM® and Restylane® families.
Your Upper Eyelid Procedure
If you're undergoing eyelid enhancement as a standalone procedure, it takes approximately 30 minutes. There is no downtime, and you can return to your normal activities immediately. As part of a rejuvenation package, the entire appointment can take 2 to 3 hours, and treatment will be staged over 2 or more appointments.
At the end of the initial appointment, we go over aftercare instructions, answer any questions you may have, and schedule your refinement appointment for 1 to 3 months later. Results in this area last approximately 6 to 9 months. If needed, you may opt for additional eyelid filler at your refinement appointment.
For more about what to expect, visit Your Treatment Timeline.
WOW ME!
Our Full Face 360° package is perfectly designed to help you look your absolute best. From the top of your forehead to your chin and jawline, your Wow-worthy results will help you feel confidently ready for anything (from any angle).
TELL ME MORE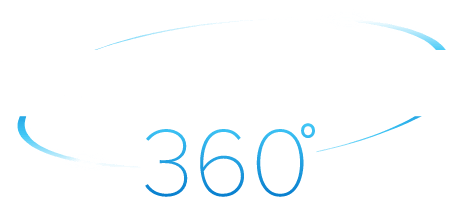 Upper Eyelid Rejuvenation Pricing
For comprehensive pricing information, visit our Fees & Financing page.
TREATMENT
PRICE
Upper Eyelid Rejuvenation

PHYSICIAN
$2,000
PHYS. ASST.
$1,400
Upper Eyelid Enhancer Add-On
Available with package purchase.

PHYSICIAN
$1,200
PHYS. ASST.
$1,000
Meet Your Injectors
Our team is made up of experienced medical professionals with a shared passion for facial rejuvenation and contouring with injectables. Hand-picked and trained by Dr. Mabrie, they work with you to create a treatment experience that exceeds your expectations. 
Schedule Me
We'd Love To See You
If you are interested in learning more about facial rejuvenation, request a consultation online with one of the specialists at Mabrie Facial Institute or call us at (415) 445-9513 to schedule your initial appointment. If you'll be visiting us from outside the area, our Fly in for Your Procedure page was created just for you to help make planning your trip as smooth as possible.
Upper Eyelid Rejuvenation FAQs
How much does upper eyelid rejuvenation cost?
At MFI in San Francisco, upper eyelid fillers can range from $1,000 to $2,000, depending on several factors. When purchased as an add-on to another treatment package, eyelid rejuvenation is $1,200 with Dr. Mabrie and $1,000 with one of our PA Injectors. When performed on its own (eyelids only), the cost is $2,000 with Dr. Mabrie and $1,400 with a PA Injector. If additional syringes are needed at your follow-up, those are priced at a discount. Qualified borrowers may be eligible for 0% financing for 6 to 12 months through CareCredit and Alphaeon medical financing.
---
Is it dangerous to get filler injections in your eyelids?
At MFI, safety is our priority, and we have an extraordinarily low complication rate with fillers. The biggest risk with filler injections around the eyes is of an artery getting compressed or blocked by filler (vascular occlusion). The lack of blood flow can lead to tissue damage or death, or even blindness. At MFI, our team is made up of highly qualified Physician Assistants and an experienced facial plastic surgeon, meaning they have exceptional understanding of facial anatomy and how to avoid injection danger zones. We can quickly dissolve the hyaluronic acid fillers we use in this area with a product called Hylenex®. At MFI, Hylenex is always on hand in the very rare case of complications.
---
How long does upper eyelid rejuvenation with fillers last?
The Restylane we typically use for upper eyelid rejuvenation lasts approximately 12 months. Some people's bodies break down fillers faster than others, so there is some variability in how long the filler lasts. We prefer to prolong your results by doing touch-up treatments 1 or 2 times per year to keep your results looking amazing and minimize the amount of filler we need to inject per visit. To learn more about the longevity of fillers and making your results last, visit our definitive guide on the subject.
A Reputation Built on Results
I've been a patient of Dr Mabrie for over ten years. I've been so very pleased with all of the treatments...
Just by calling the Mabrie Facial Institute you are transcended into a completely different world....
I've been coming for years to see the fabulous Dr. M and his wonderful team. Thanks you so much for...
Tiffany is an excellent injector and care provider. She is meticulous in her approach to Botox and fillers...