Thank you for coming in for your treatment. It was great to see your face. Whether you're a returning patient (thank you) or this is your first time getting dermal fillers at our San Francisco practice, we congratulate you for staying beautiful.
You may have a few questions about your treatment. Dr. Mabrie created this resource to answer many of our most commonly asked questions.
Is Your Face Swollen?
It's OK! Most patients experience a significant amount of swelling the morning after. And you know what? That's perfectly normal. It's the natural way your face reacts to treatment. The swelling will go down in a short amount of time (usually within 24 to 48 hours after treatment). Here are some helpful tips to help with recovery…
Avoid lying face down
Elevate head while sleeping (45°)
Apply cold compress for comfort
No strenuous exercise
Gently massage areas or bumps
Wash face
Wear make-up immediately
Apply warm compress for comfort/swelling
Use Arnica gel or tablets
Severe pain
Skin redness and swelling persists longer than 5 days
Severe color changes
Keeping you Beautiful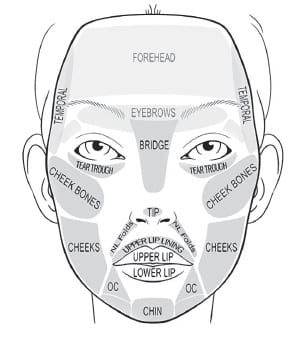 You want results that last. We want to see you again. Let's build a relationship!
Getting your best results may take more than one treatment, so be prepared to visit us again so Dr. Mabrie can evaluate your results. Take a look at your After Care Card to see the Treatment Plan that Dr. Mabrie customized for you.
Schedule Your Next Appointment
Wait — I still have a question about …
Call us. We want to help. We know that it can feel scary to change your life. We admire your courage. We'll help you through this.
If you have more questions, go ahead and shoot us an email. We promise to answer it. (Who knows, we may even wind up making a video about it!)
Contact Dr Mabrie
Save on Your Next Appointment
We've created Lux Rewards to help you save money on your next treatment. Be sure to check-out all the different ways you can earn credit towards before your next treatment.