Mabrie Facial Institute
166 Geary Street
Floor 1300
San Francisco, CA 94108
Phone: (415) 445-9513
Text/SMS: (510) 296-3783
Monday–Friday 8:30 a.m.–6 p.m.
Looking for a crash course in injectable dermal fillers? San Francisco Bay Area residents know Dr. David Mabrie practically wrote the book on using these remarkable injectable products to sculpt Your Perfect Face —from every angle, in any light. And now he's passed that knowledge on to his Clinical Team of Injectors.
Facial dermal fillers represent a dramatic shift in the practice of facial plastic surgery. With dermal fillers, a hospital or surgery center has been replaced with a comfortable in-office setting, and a scalpel has been replaced with a microcannula. Without a single incision, dermal fillers take years off your appearance, and in the hands of a filler artist such as the Injectors at Mabrie Facial Institute, they can also sculpt and contour facial features for a look that is balanced and beautiful, as well as youthful.
What Are Dermal Fillers?
Dermal fillers are injectable gel formulations that physically add volume within the skin, enabling your Injector to shape and sculpt the contours of your face. These are synthetic versions of substances that are produced naturally in your body, and they are gradually and harmlessly absorbed over time, so results are not permanent. However, as part of our Illumination 360° process, periodic touch-ups ensure long-lasting improvement.
Using dermal fillers as their medium, our Injectors enhance the attractiveness of your face in a way that is both subtle and significant. These products allow them to make full-face enhancements not possible through surgery alone. And since fillers are easily reversible with Hylenex, your satisfaction is ensured.
What's the Difference Between Fillers and BOTOX?
Quick Facts About Our Fillers
Safety - All of the fillers used at our practice are FDA-approved and have a proven safety record.
Ingredients - Most of the fillers Dr. Mabrie uses are made of hyaluronic acid (HA), a naturally occurring substance in skin that keeps it plump, hydrated, and youthful by binding water to your cells.
Allergy Testing - None of the fillers Dr. Mabrie uses require allergy testing because they are biocompatible, meaning they are not harmful to the human body.
Comfort - All of the fillers Dr. Mabrie offers come pre-mixed with lidocaine—a local anesthetic—so all you feel is the tiny pinch of the injection. He also uses a fine, flexible microcannula instead of a sharp, rigid needle, for improved comfort.
Side Effects - The most common side effects are swelling, redness, and bruising. Learn how to minimize these on our 6 Tips for Bruising page.
What Can Fillers Do?
In the right hands, dermal fillers have amazing potential for improving the youthfulness, shape, symmetry, and proportionality of the face. There is virtually no area of the face that cannot be enhanced with fillers.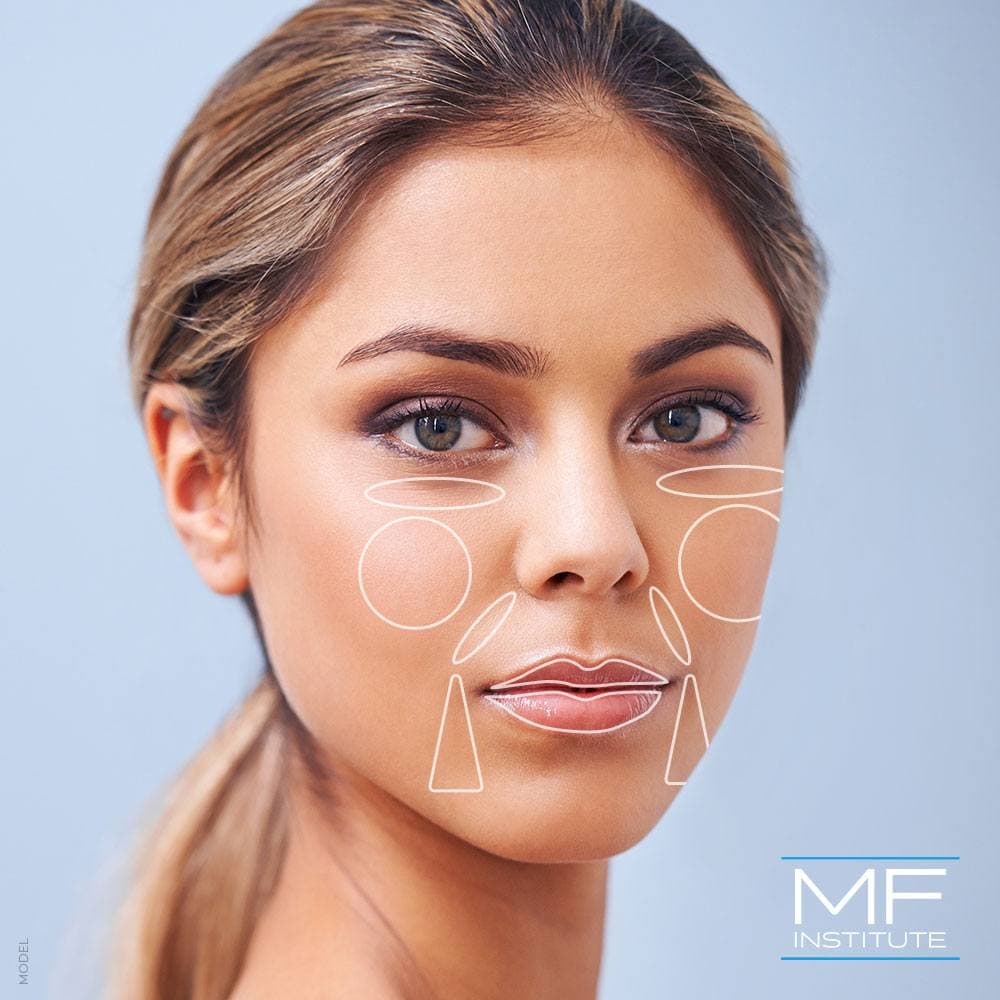 Rejuvenate
To turn back the hands of time, Dr. Mabrie uses fillers to:
Reduce shadows under the eyes
Restore volume loss around the mouth
Smooth lines that make you look older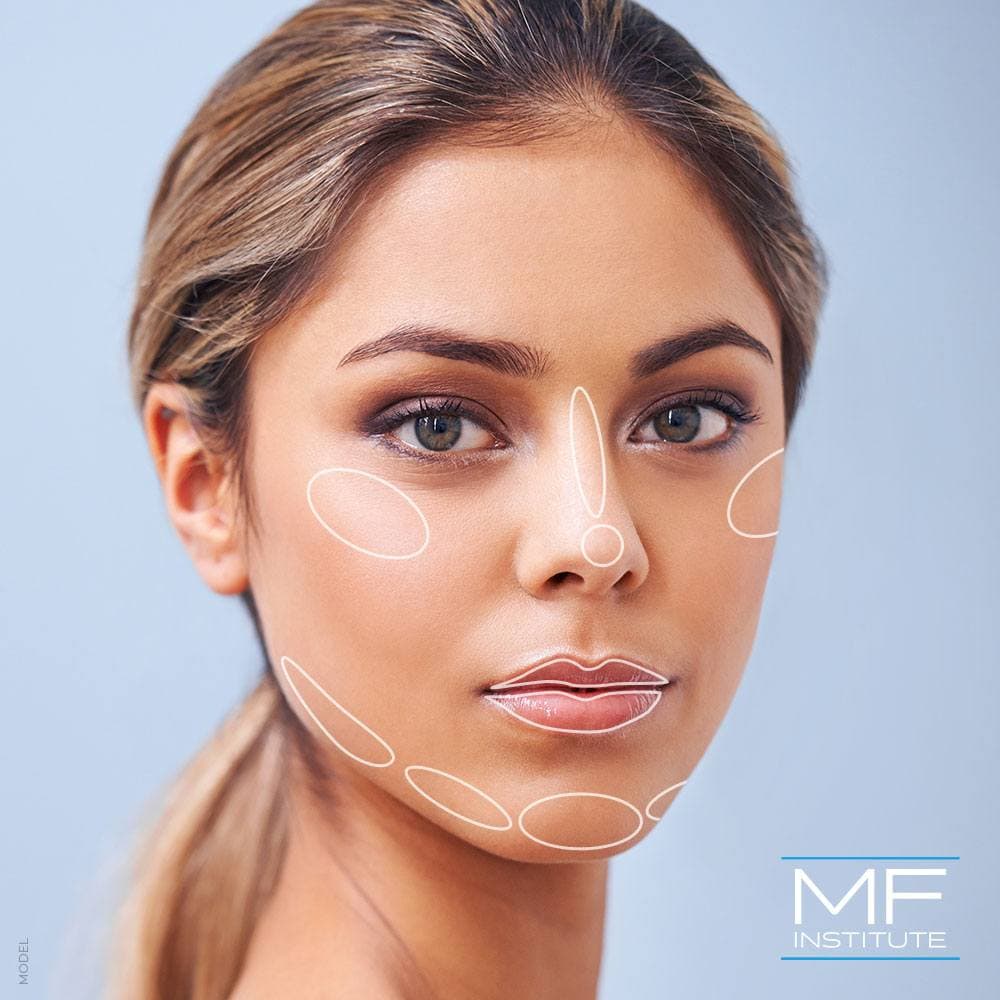 Contour
To turn up the voltage on your appearance, Dr. Mabrie uses fillers to highlight the defining points of the face by:
Enhancing the cheekbones
Creating a balanced chin
Refining and contouring the nose
How Much Do Filler Injections Cost?
We provide detailed information about the cost of treatment on our Procedure Pricing page.
Are Filler Injections Painful?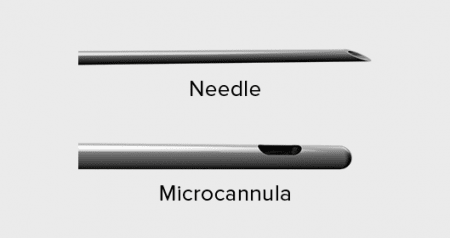 The only discomfort you should feel during your treatment is the initial tiny pinch of the injection. All the fillers our Injectors use contain a local anesthetic which numbs the area as the filler eases under the skin. And since our Injectors use a long, flexible, blunt-tipped microcannula, they're able to inject a greater area through each injection site, which means less pokes for you!

While most injections are done with a microcannula, there is still a time and place where needles are necessary. Your Injector will determine when and where to utilize each tool, with your safety and comfort in mind.
How Long Do Fillers Last?
There are many FDA-approved dermal fillers to choose from; Mabrie Facial Institute offers RADIESSE®, JUVÉDERM®, and Restylane® products at our downtown San Francisco practice. We will determine which filler options are best for you based on your treatment concern and our expertise and experience. Each filler has its own unique characteristics and applications, and results last from 12 to 24 months.
Learn more about how long fillers last in different treatment areas by visiting Our Guide to the Longevity of Fillers.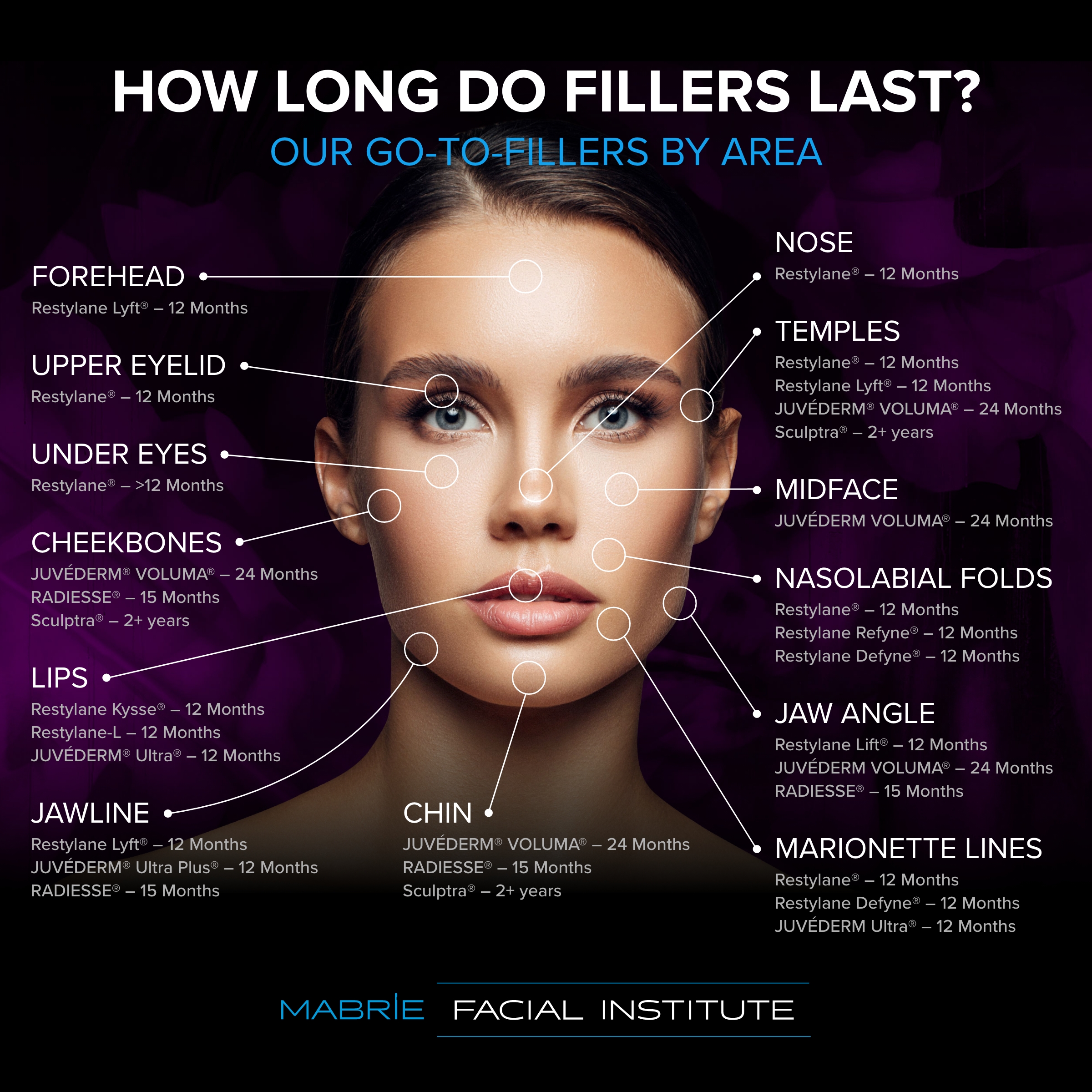 Can Fillers Be Reversed?
Most fillers—specifically hyaluronic acid-based fillers—can be reversed with injections of a substance called Hylenex. Hylenex dissolves fillers such as JUVÉDERM and Restylane products for individuals who are unhappy with their results or simply want less volume. Because our Injectors "layer" fillers over the course of 2 appointments, it is rare that our patients want or need to have their fillers reversed.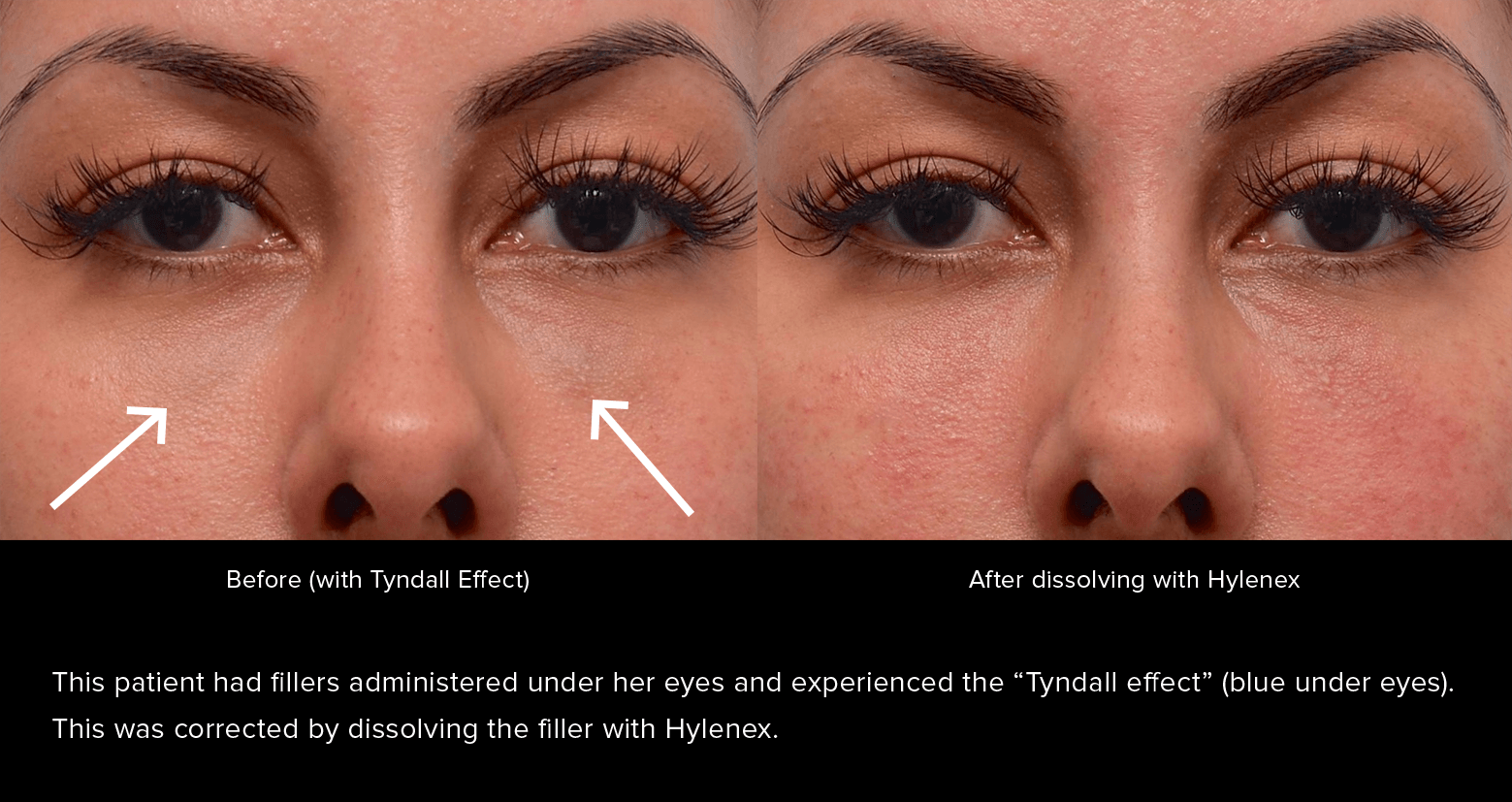 JUVÉDERM Family
This formulation features smaller HA molecules suspended in a smooth gel carrier. It is well-suited for use on superficial lines and wrinkles and more delicate refinements. Its high concentration of HA makes it very hydrophilic, meaning it attracts more water. Our Injectors use JUVÉDERM Ultra for lines at the corners of the mouth, such as nasolabial folds and marionette lines, as well as to enhance the lips.
Results typically last around 12 months.
---

This version of JUVÉDERM is thicker than the original, and its properties make it an excellent choice for adding structure. Our Injectors use this filler in the jawline to create definition and reduce the appearance of jowls.
Results typically last around 12 months.
---

VOLLURE's formulation combines HA particles of different sizes to produce a formulation that is both durable and spreadable. It is used to treat nasolabial folds and lines on the lower face while allowing for softness and natural expression.
Results typically last around 18 months.
---
VOLUMA is the thickest, strongest gel in the JUVÉDERM family. Its larger molecule size makes it more durable and ideal for deeper injection. Its primary use is to add shape and lift to the cheeks, but our Injectors also use it to augment the chin.
Results typically last around 24 months.
---
Learn more about the JUVÉDERM family of fillers.
Restylane® Family
Restylane is another HA filler that is similar to JUVÉDERM, but also features some key differences. The concentration of HA is slightly lower in Restylane, which means it attracts less water. This is why Restylane is our choice for the under-eye area. Our Injectors prefer Restylane's slightly firmer consistency for refining the contours of the nose and filling wrinkles and hollows in the mid and lower face, such as nasolabial folds. They sometimes use Restylane for adding volume and shape to the lips.
Results typically last around 12 months.
---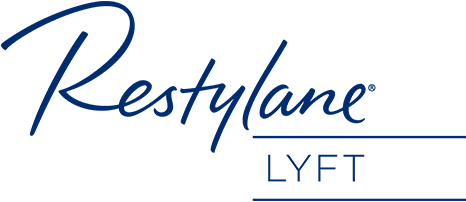 Lyft is Restylane's "sister" product and is somewhat comparable to JUVÉDERM VOLUMA in that it features a larger HA molecule. It is designed for injection into the deeper tissues to volumize and lift the cheeks. It is slightly firmer than VOLUMA, and our Injectors use it for non surgical rhinoplasty, restoring volume in the mid and lower face, and lip augmentation.
Results typically last around 12 months.
---
Learn more about the Restylane family of fillers.
Other Dermal Fillers

RADIESSE is different from JUVÉDERM and Restylane in that it is not a hyaluronic acid filler. It is made of smooth calcium hydroxylapatite (CaHA) microspheres. These tiny particles form a scaffold, stimulating your body to produce collagen around it. This enables RADIESSE to provide both immediate and sustained results. Since RADIESSE is not hyaluronic acid-based, it is not reversible with Hylenex. Our Injectors use RADIESSE for defining areas like the cheeks and chin, creating contours with less volume addition.
Results typically last around 15 months.
---
Learn more about RADIESSE.

Sculptra is formulated from poly-l-lactic acid (PLLA), a biocompatible, biodegradable substance. This means the body will not reject it and it will break down naturally over time. Our Injectors place Sculptra deeper than other fillers, and it works by stimulating collagen production.  At MFI, we use it to add volume to the cheeks, chin, and temples.
Results occur gradually over 4 to 6 weeks, and can last 2 years or longer.
---
Learn more about SCULPTRA® AESTHETIC.
Next Steps
Visit our Treatment Timeline page to learn about your filler treatment and aftercare. If you'd like to discuss your options in person, request a consultation online or call our office at (415) 445-9513 to schedule your appointment.
A Reputation Built on Results
I've been seeing dr Mabrie regularly and he has been awesome! Always patiently listen to my needs and...
I have been a patient of Dr. Mabrie for over 10 years and absolutely love going there. You will not...
I have been seeing Dr Mabrie since 2018 and I can honestly say, hands-down, he and his team are THE...
I chose Mabrie Facial Institute for my Botox and filler experience based on the reviews. I'm really...