Mabrie Facial Institute
166 Geary Street
Floor 1300
San Francisco, CA 94108
Phone: (415) 445-9513
Text/SMS: (510) 296-3783
Monday–Friday 8 a.m.–5:30 p.m.
At Mabrie Facial Institute, we understand that convenience is an important factor when considering facial rejuvenation or contouring with fillers— especially in bustling San Francisco. Here, learn your options for getting to our Union Square office using our city's excellent public transportation options.
We are pleased to work with men and women from throughout the Bay Area. Request a consultation online or call us at (415) 445-9513 to schedule an appointment at San Francisco office.
BART
Our office is easily accessible via Bay Area Rapid Transit. Take the red, yellow, blue, or green lines to the Powell Street or Montgomery Street stops to visit us in Union Square.
Plan your trip using the BART website or the BART app (Android or Apple) for your mobile phone.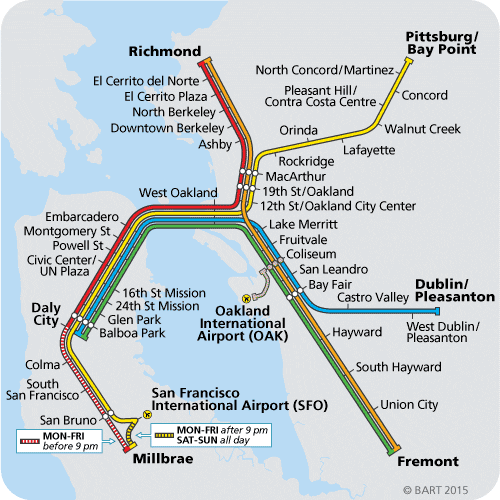 The Muni
Heading to us by cable car, light rail, or bus? Visit the SFMTA's website for schedules and routes.
Parking Garages
There are 3 public parking garages near our office:
450 Sutter Street
390 Sutter Street
Union Square
Use the Transit Trip Planner to find the most convenient route for you.
Get Directions