Read about the transformation below
Mabrie Facial Institute
166 Geary Street
Floor 1300
San Francisco, CA 94108
Phone: (415) 445-9513
Text/SMS: (510) 296-3783
Monday–Friday 8 a.m.–5:30 p.m.
Do You Need BOTOX for Your Forehead & Brow?
Facial expressions can leave their mark on your upper face in the form of drooping eyebrows and wrinkles—around the eyes, between the brows, and on the forehead. You may even look stern, sad, or unapproachable, although you feel happy and relaxed. This is a very common concern for our patients, and very treatable with BOTOX, Dysport®, and XEOMIN®—injectable neuromodulators Dr. Mabrie and his associates use at our San Francisco, CA, Bay Area practice to give you a refreshed-looking upper face.
4 Problem Areas, 1 Solution – Getting In the Zone
The Upper Face Zones
Problem 1:

Frowning Wrinkles

Problem 2:

Low Eyebrows

Problem 3:

Crow's Feet

Problem 4:

Forehead Wrinkles
Our Solution: Components of the Upper Face
The specialists at Mabrie Facial Institute are masters at using neuromodulators to refresh the different areas of the upper face zone for a total rejuvenation that helps you look awake, energetic, and more youthful.
Frowning Wrinkles
These are the vertical lines between the eyebrows, sometimes called "elevens." These glabellar lines can cause an angry appearance, sometimes described as a permanent scowl. Our team uses neuromodulators to disable the 3 strong muscles that cause these lines.
Low Eyebrows
While heavy, sagging brows tend to convey fatigue, anger, and other negative emotions, most people don't want overly arched or lifted brows, either. BOTOX can be used to elevate the brows, creating the effect of a subtle brow lift. Our highly skilled injectors use BOTOX to disable the brow depressor muscles, letting the brow elevator muscles naturally elevate the brow. This opens up the eye area and creates a rejuvenated appearance.
Forehead Wrinkles
Sometimes called "worry lines," horizontal forehead lines or furrows create worry for many of our patients. They are caused by the skin folding that occurs when the brows are elevated. Our team uses a conservative approach in treating forehead wrinkles, as aggressive use of BOTOX in these muscles can produce drooping eyebrows.
Crow's Feet
Crow's feet are wrinkles at the corner of the eyes caused by folding of the skin with smiling or squinting. They can be charming or they can add years to your look. Neuromodulators reduce these wrinkles by temporarily relaxing the muscle under the skin in this area.
Your BOTOX for Forehead & Brow Procedure
We always take the time to educate you about our process and about the products we will use in your procedure. You will be an integral part of developing a treatment plan, and your provider will be sure to answer all your questions during the process.
If at your initial appointment, we agree that BOTOX is right for you, we will usually proceed with treatment immediately. We will have you wash your face with an antiseptic cleanser to prevent infection, followed by "before" photos and marking the injection sites.
Neuromodulators are introduced with a very fine needle into specific facial muscles. The product blocks nerve signals to the muscle, and over approximately 4 to 10 days, the muscle will relax.
For more about what to expect, visit Your Treatment Timeline.
WOW ME!
Our Full Face 360° package is perfectly designed to help you look your absolute best. From the top of your forehead to your chin and jawline, your Wow-worthy results will help you feel confidently ready for anything (from any angle).
TELL ME MORE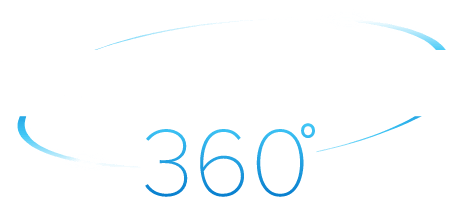 BOTOX for Forehead & Brow Pricing
For comprehensive pricing information, visit our Procedure Pricing page.
TREATMENT
PRICE
BOTOX for Forehead & Brow
Minimum 20 units.
PHYSICIAN
Starting at $420
PHYS. ASST.
Starting at $360
Meet Your Injectors
Our team is made up of experienced medical professionals with a shared passion for facial rejuvenation and contouring with injectables. Hand-picked and trained by Dr. Mabrie, they work with you to create a treatment experience that exceeds your expectations. 
Schedule Me
We'd Love To See You
If you are interested in learning more about improving the look of your upper face, request a consultation online with one of the specialists at Mabrie Facial Institute, or call us at (415) 445-9513 to schedule your initial appointment. If you'll be visiting us from outside the area, our Fly in for Your Procedure page was created just for you to help make planning your trip as smooth as possible.
BOTOX for Forehead & Brow FAQs
How long do BOTOX results last?
BOTOX and other neuromodulators produce results that typically last about 3 to 4 months. However, studies have shown that over time, the duration of results increases with regularly scheduled treatments.
---
Does BOTOX hurt?
The needle used for neuromodulator injections is very tiny, and most patients report feeling only a slight pinch when it penetrates the skin.
---
How much does BOTOX cost?
Our BOTOX for Forehead & Brow package is $600 with one of our Physician Assistants, and $700 with Dr. Mabrie. This includes up to 40 units of BOTOX.
---
Is BOTOX safe?
BOTOX Cosmetic has been FDA approved for the treatment of wrinkles since 2002. BOTOX has actually been used medically since the 1960s for conditions like muscle spasms and misalignment of the eyes (strabismus). Additionally, the extremely low volumes of neurotoxin used for cosmetic purposes make the risk of negative health effects practically zero. These botulinum-based products have a very extensive safety record. You can learn more by visiting our comprehensive BOTOX page.
---
Will my forehead look surprised or tight after BOTOX?
The surprised, tight look is typically the result of an aggressive surgical brow lift. The beauty of using injectables is that your results should look natural and subtle. Our team takes a conservative approach to BOTOX for the forehead and brow, with the understanding that we can always "build" on your results at future touch-up appointments. This is all part of our unique treatment process, Illumination 360°.
A Reputation Built on Results
I went to see dr Mabrie a few days ago and I couldn't be more satisfied. I've been seeing dr Mabrie...
It was my first time and it's the best experience I've ever had , thanks to Dr. Mabrie and the team...
Kimberly, Rochelle, and the entire team were warm, welcoming and knowledgeble. Everything felt accessible...
Super happy with my results every time I visit Dr. Mabrie. I just returned from my 3rd visit and when...