View Temple Filler
in our Gallery
Mabrie Facial Institute
166 Geary Street
Floor 1300
San Francisco, CA 94108
Phone: (415) 445-9513
Text/SMS: (510) 296-3783
Monday–Friday 8 a.m.–5:30 p.m.
Do You Need Temple Filler?
The temple is an area of the face that goes largely unnoticed, but it plays a key role in an attractive upper face. The ideal forehead contour features a smooth, seamless transition from the forehead to the sides of the head, framing the eyes. Some individuals with low body fat may have indented temples, which disrupts this smooth transition and creates an appearance of emaciation or age.
Our Solution: Temple Contouring With Filler
Temporal indentations are often the result of aging, due to bone resorption and facial fat loss. However, some individuals, especially those who are very lean or athletic, lose fat in this area prematurely, resulting in an older, skeletal appearance. This can be corrected with the strategic application of dermal fillers.
Your Temple Filler Procedure
At Mabrie Facial Institute, every patient and every procedure gets our Illumination 360° approach. This involves careful examination of your face from every angle, under different lighting, to determine which procedures will result in your ideal contours. Sometimes temple contouring is performed in addition to a BOTOX for Forehead & Brow package for more comprehensive results.
Initial Appointment
Dermal fillers are placed in the temples to achieve a smooth contour and transition from the forehead to the sides of the head. We use several types of hyaluronic acid (HA) dermal fillers from the JUVÉDERM® or Restylane® family of products for this procedure, which takes about 30 minutes. We may also use Sculptra, which is a collagen stimulator. We take a conservative approach with the initial filler injections because too much filler can pool, spread, or look unnatural. 
Refinement Appointment
Scheduled approximately 1 to 3 months after your initial appointment, your refinement appointment is where we layer on any additional filler needed to create optimal results. Once we've established a foundation at the first appointment, we can build on it for optimal results at the refinement appointment.
For more about what to expect, visit Your Treatment Timeline.
WOW ME!
Our Full Face 360° package is perfectly designed to help you look your absolute best. From the top of your forehead to your chin and jawline, your Wow-worthy results will help you feel confidently ready for anything (from any angle).
TELL ME MORE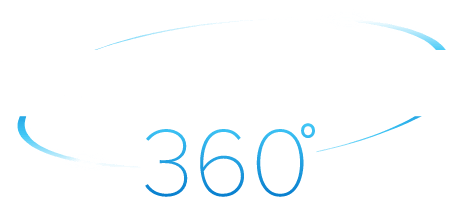 Temple Filler Pricing
For comprehensive pricing information, visit our Procedure Pricing page.
TREATMENT
PRICE
Temples
PHYSICIAN
$2,000
PHYS. ASST.
$1,400
Temple Enhancer Add-On
Available with package purchase.
PHYSICIAN
$1,200
PHYS. ASST.
$1,000
Meet Your Injectors
Our team is made up of experienced medical professionals with a shared passion for facial rejuvenation and contouring with injectables. Hand-picked and trained by Dr. Mabrie, they work with you to create a treatment experience that exceeds your expectations. 
Schedule Me
We'd Love To See You
If you are interested in learning more about contouring your temples with fillers, request a consultation online with one of the specialists at Mabrie Facial Institute or call us at (415) 445-9513 to schedule your initial appointment. If you'll be visiting us from outside the area, our Fly in for Your Procedure page was created just for you to help make planning your trip as smooth as possible. 
Temple Filler FAQs
How much does filler in the temples cost?
At Mabrie Facial Institute, the temple contouring procedure typically costs $2,000 with Dr. Mabrie and $1,400 with our PA Injectors. This includes your first appointment and the fillers used, as well as your second appointment and one additional syringe of filler. If additional syringes are needed, those are priced at a discount. Qualified borrowers may be eligible for 0% financing for 6 to 12 months through CareCredit and Alphaeon medical financing. 
---
What can I expect after temple filler?
Some common injection-related reactions may occur, such as swelling, bruising, pain, itching, discoloration, and tenderness at the injection site. For additional information, read our Treatment Timeline page.
---
How long do dermal filler results last in the temples?
Results in this area typically last about 6 to 9 months. If you want to extend the duration of your filler results, the key is a phased approach that anticipates decreasing volume. We create a personal treatment plan for each of our facial contouring patients that includes touch-up treatments 1 or 2 times a year. This keeps the results appearing fresh, and reduces the amount of filler needed per treatment.
A Reputation Built on Results
I went to see dr Mabrie a few days ago and I couldn't be more satisfied. I've been seeing dr Mabrie...
It was my first time and it's the best experience I've ever had , thanks to Dr. Mabrie and the team...
Kimberly, Rochelle, and the entire team were warm, welcoming and knowledgeble. Everything felt accessible...
Super happy with my results every time I visit Dr. Mabrie. I just returned from my 3rd visit and when...