View Preauricular
in our Gallery
Mabrie Facial Institute
166 Geary Street
Floor 1300
San Francisco, CA 94108
Phone: (415) 445-9513
Text/SMS: (510) 296-3783
Monday–Friday 8:30 a.m.–6 p.m.
An Enhancer for a Healthier-Looking Midface
Do you find yourself wondering what happened to the full, smooth cheeks you had when you were younger? If you're seeing hollows beneath your cheekbones, you likely have fat loss in the preauricular area—the rectangular area of the cheek directly in front of the ear, below the cheekbone. Younger women often apply contour to this area to make the cheekbones stand out. But starting in our later 40s, preauricular volume loss can make the face look gaunt and aged. Many of our Bay Area facial rejuvenation patients opt for preauricular rejuvenation with fillers to restore a more youthful face shape.
What's Going On?
Just like with other areas of the face, preauricular volume loss comes with aging. Beneath the skin, fat and soft tissue atrophy. This, combined with a decrease in skin elasticity and a laxity in supporting ligaments, causes the area to hollow and the cheek to sag downward. As the cheek moves downward, it can cause or exacerbate jowling. Individuals with a history of facelifts are also likely to see volume loss in this area.
Our Solution: Preauricular Enhancer Treatment
This is an area of the face that responds beautifully to fillers such as products from the JUVÉDERM® and Restylane® families. Treating this area with filler rejuvenates the face in 2 ways:
Restores: It smooths the contour of the cheek, making it look less gaunt.
Lifts: It lifts the skin in the jowling area, improving the jawline contour.
Your Procedure
Since preauricular rejuvenation is typically part of a rejuvenation package, treatment takes place over the course of 2 or more appointments. During the first appointment, volume is restored to key anatomical areas to build a foundation for refinements that take place at the second appointment. We schedule your all-important refinement appointment for 1 to 3 months later, at which time you may receive additional filler in the preauricular area to take your results from nice to knockout.
For more about what to expect, visit Your Treatment Timeline.
WOW ME!
Our Full Face 360° package is perfectly designed to help you look your absolute best. From the top of your forehead to your chin and jawline, your Wow-worthy results will help you feel confidently ready for anything (from any angle).
TELL ME MORE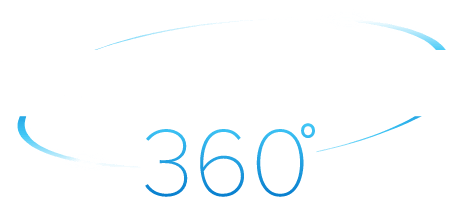 Preauricular Rejuvenation Pricing
For comprehensive pricing information, visit our Procedure Pricing page.
TREATMENT
PRICE
Preauricular Rejuvenation

PHYSICIAN
$2,000
PHYS. ASST.
$1,400
Preauricular Enhancer Add-On
Available with package purchase.

PHYSICIAN
$1,200
PHYS. ASST.
$1,000
Meet Your Injectors
Our team is made up of experienced medical professionals with a shared passion for facial rejuvenation and contouring with injectables. Hand-picked and trained by Dr. Mabrie, they work with you to create a treatment experience that exceeds your expectations. 
Schedule Me
We'd Love To See You
If you are interested in learning more about facial rejuvenation, request a consultation online with one of the specialists at Mabrie Facial Institute or call us at (415) 445-9513 to schedule your initial appointment. If you'll be visiting us from outside the area, our Fly in for Your Procedure page was created just for you to help make planning your trip as smooth as possible.
Preauricular Rejuvenation FAQs
What's the difference between cheek filler and preauricular filler?
Often when people talk about cheek fillers, they're referring to the use of fillers to add shape and definition the cheekbones. Younger people often want cheek fillers to create more angular facial contours. Preauricular fillers, while they may be the same product, are placed in a different part of the cheek, beneath the cheekbones, in the area in front of the ear that can become hollowed and gaunt-looking with age.
---
How much does preauricular cheek filler cost?
At MFI in San Francisco, preauricular cheek filler treatment starts at $1,000 when performed by one of our PA Injectors as an add-on to another treatment package. As a standalone procedure (preauricular only) with our PA Injectors, the cost is $1,400. Treatment with Dr. Mabrie is $1,200 as an add-on and $2,000 by itself. If additional syringes are needed at your follow-up, those are priced at a discount. Qualified borrowers may be eligible for 0% financing for 6 to 12 months through CareCredit and Alphaeon medical financing.
---
Do filler injections in the cheeks hurt?
It would be dishonest to say that filler treatment is pain-free. However, at MFI, we offer an array of options to make you as comfortable as possible. We have topical numbing cream and lidocaine (local anesthetic) injections to prep you for your fillers. Additionally, the fillers come pre-mixed with lidocaine to keep you feeling comfortable and relaxed during your treatment.
A Reputation Built on Results
Kimberly is excellent at what she does. She took time to listen to my concerns, explained the process...
I love my experience with vivian and Kimberly they are soo sweet and i love my resultss
I had a very Happy Friday at Dr. Mabrie's office! I saw Kimberly today and she hooked it up for the...
Everyone at MFI is always super sweet and I've loved the results of my treatments:)