View Lower Face Rejuvenation
in our Gallery
Mabrie Facial Institute
166 Geary Street
Floor 1300
San Francisco, CA 94108
Phone: (415) 445-9513
Text/SMS: (510) 296-3783
Monday–Friday 8:30 a.m.–6 p.m.
Also known as
Jawline Filler, Fillers for Jowls, Jowls Treatment, Marionette Lines Treatment, Receding Chin Treatment
Refreshing the Chin & Jawline With Filler
Do you see jowls, lax skin, deep wrinkles and folds, and undefined features when you look in the mirror? These are common (but often unwanted) signs of aging. In the lower face, bone and fat loss cause our chins to become smaller, resulting in:
Sagging skin
Creases
An overall loss of definition
You may notice this most at the corners of the mouth (marionette lines) and along the chin and jawline extending to the back of the ear. An aged lower face can create an angry, sad, overweight, or tired appearance.
Our Lower Face Rejuvenation procedure is today's answer to lower face aging.
The Modern Approach to Refreshing the Lower Face
Non surgical Lower Face Rejuvenation enhances the chin, jawline, and marionette lines with filler to restore lost volume and tighten and sculpt the area, creating a refreshed, healthy appearance. When performed correctly, dermal fillers can revive your natural, youthful, facial contours.
An in-office procedure, Lower Face Rejuvenation is a more convenient, comfortable, cost-effective alternative to surgery. At MFI, the results we create with injectables can actually beat surgery because:
We get to the source of the problem: volume loss.
The flexibility of fillers allows us to create more natural, predictable, adjustable results.
Your results are customized in real time as you collaborate with your Injector to get just the look you want.
Of course, our treatments are also minimally invasive, so no scars or general anesthesia, and they can be done on your lunch hour.
Is Lower Face Rejuvenation for You?
Lower Face Rejuvenation is for women and men of any age who would like to improve the definition and contours of their lower face. Some people choose this procedure to address age-related concerns, while many young people simply want to improve on what Mother Nature gave them.
Breaking Down Your Lower Face Concerns
The Lower Face Treatment Areas
Jowls
Marionette Lines
Fading Jawline
Underprojected, Undefined Chin
The Non Surgical Solution to Enhancing the Lower Face
Underprojected, Undefined Chin
Your chin helps define your overall facial shape at any age. Anatomically, the chin is the front portion of the jaw bone (mandible) and the main determinant of lower face definition. Aging affects this area in the following ways:
Loss of fat causes the chin to become smaller in size.
Bone resorption causes the chin to become smaller, regress and lose projection.
The mentalis (Latin for chin) muscle acts like a "chin strap" that acts to elevate and protrude the bottom lip, creating a "pouting" appearance. 
Because the mentalis muscle attaches to the skin, it can also cause an "orange peel" or dimpled appearance of the chin skin. When the muscle is too strong or tight it can also decrease chin projection.
Jowls
The jowls are the main target of the lower face rejuvenation procedure. They appear as we age, and can become more prominent over time. Jowling occurs when skin loses elasticity and ligaments that once held up the face become lax, permitting skin and tissue to sag. Cheek fat begins to descend downward, eventually obscuring the appearance of the jawline. 
Jowls are the second most common complaint we hear about from our  San Francisco Bay Area facial  rejuvenation patients (after under-eye bags. Our "zone" approach is especially important when applying filler for jowls, since there are multiple areas that contribute to the appearance of jowling on the lower face.
Marionette Lines
Marionette lines are the lines that form at the corners of the mouth and extend downwards to just above the anterior jawline. Volume loss in front of these lines creates a sunken appearance and shadows. This volume loss also results in a lack of support to the cheek skin above it, allowing for the cheek fat to descend, turning the corners of the mouth downward and creating the marionette lines.
If hyperactive depressor muscles are an exacerbating component to your marionette lines they may be addressed by adding BOTOX to your treatment.
Fading Jawline (Anterior Jawline)
A smooth, straight jawline contours and shapes the lower face. Anatomically, the jawline is the side of the jaw bone (mandible) that connects the chin to the posterior jawline and angle of the mandible. When rejuvenating the lower face, this is a key area because:
The combination of sagging cheek skin and jawline bone resorption creates shadows along the jawline and distorts a once straight jawline.
Bone loss, in combination with fat and tissue loss, blur the once distinct delineation of the jawline and neck. 
Volume loss in this area is a major contributor to the formation and prominence of jowls.
The interconnectedness of the chin and the jaw requires a zone approach to treatment for optimal results. Treating a single component, such as the chin alone, is ineffective for restoring youthful contours to this area.
Your Lower Face Rejuvenation Procedure
When rejuvenating the lower face, we use several types of injectable fillers, including SCULPTRA®, which is a collagen stimulator, hyaluronic acid fillers like JUVÉDERM®, and RADIESSE®, which is a calcium hydroxylapatite (CaHA) filler. We stage your procedure over 2 (or more) appointments. This is a key component of our Illumination 360° approach, and is essential for achieving the superior results our patients have come to expect.
Initial Appointment
Your lower face procedure may include any or all of the following:
Restoring appropriate chin volume and shape with fillers.
Applying filler to the anterior jawline.
Adding filler to the areas around marionette lines.
Using neuromodulators to relax a hyperactive mentalis muscle, increasing chin projection and reducing the orange peel appearance.
Treating depressor muscles with BOTOX to improve the positioning and appearance of the corners of the mouth.  
Refinement Appointment
We wait 1 to 3 months between treatments to allow for swelling to subside before placement of the next layer of filler, only where it is needed. We evaluate the results of your initial treatment, then build upon that initial foundation. We can now directly place filler in the smaller areas knowing that we have the support in place to keep it there. 
For more about what to expect, visit Your Treatment Timeline.
If You Want a Little More…
Many of our Lower Face Rejuvenation patients up the WOW factor by adding an Enhancer such as Non Surgical Rhinoplasty or BOTOX for Masseter & Jaw to their treatment. Those who are ready for a more complete renewal often add Midface Rejuvenation to fix under-eye circles, nasolabial folds, and sagging cheeks.
WOW ME!
Our Full Face 360° package is perfectly designed to help you look your absolute best. From the top of your forehead to your chin and jawline, your Wow-worthy results will help you feel confidently ready for anything (from any angle).
TELL ME MORE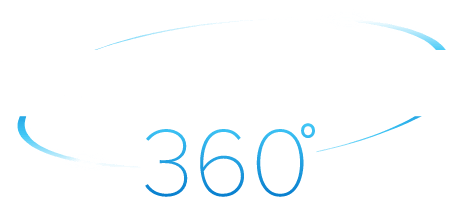 Lower Face Rejuvenation Pricing
For comprehensive pricing information, visit our Procedure Pricing page.
TREATMENT
PRICE
Lower Face Treatment (for chin, jowling, and marionette lines)
Includes up to 4 syringes of filler
PHYSICIAN
$5,000
PHYS. ASST.
$4,000
Refinement Syringes

PHYSICIAN
$600*
PHYS. ASST.
$500*
*Discounted syringe pricing applies only during the active (initial) treatment phase
Meet Your Injectors
Our team is made up of experienced medical professionals with a shared passion for facial rejuvenation and contouring with injectables. Hand-picked and trained by Dr. Mabrie, they work with you to create a treatment experience that exceeds your expectations. 
Schedule Me
We'd Love To See You
If you are interested in learning more about rejuvenating the look of your lower face, request a consultation online with one of the specialists at Mabrie Facial Institute or call us at (415) 445-9513 to schedule your initial appointment. If you'll be visiting us from outside the area, our Fly in for Your Procedure page was created just for you to help make planning your trip as smooth as possible. 
Lower Face Rejuvenation FAQs
What is recovery like after chin and jawline filler injections?
Immediately after treatment, you may experience swelling, tenderness, redness, and bruising.  These are normal side effects and are most apparent 24 to 48 hours after treatment. They can last up to 2 weeks, but typically subside within 2 to 5 days. Because we know you have questions about aftercare, we created an entire page dedicated to Understanding Your Recovery Process.
---
What is the best filler for jowls and lower face sagging?
Generally, for lower face rejuvenation we use JUVÉDERM Ultra®, JUVÉDERM VOLUMA®, and Restylane®. These are all hyaluronic acid (HA) fillers, which means they are reversible and there is virtually no risk of allergic reaction. Sometimes RADIESSE®, a non-HA filler, is used for chin augmentation. Learn all about the fillers we use by visiting Dermal Fillers 101.
---
How long do chin and jawline filler results last?
Depending on which fillers are used and which areas are treated, your results can last from 6 to 18 months or longer. Dermal fillers are temporary products that require touch-ups to maintain results.  We recommend maintenance appointments at 9- to 12-month intervals to keep your results looking fresh. For more in-depth information about the longevity of fillers, visit our page on How to Make Your Results Last.
---
How much does chin and jawline filler cost in San Francisco?
The Lower Face Rejuvenation procedure price is $4,000-$5,000, depending on the Injector. This includes up to 4 syringes of filler. If additional syringes are needed, those are priced at a discount.
0% financing for 6 to 12 months is available for qualified borrowers through CareCredit and Alphaeon medical financing.
---
What's wrong with just treating a single area, like my jowls or marionette lines with filler?
Treating a single area in isolation is typically ineffective, and can even make the problem look worse. It's important to understand that the issue you see—such as jowls or lack of definition in the lower face—is merely a symptom of volume loss in several supporting areas. Unless you shore up the underlying foundation, adding filler to isolated areas can actually cause unattractive drooping or puddling.
A Reputation Built on Results
I've been seeing dr Mabrie regularly and he has been awesome! Always patiently listen to my needs and...
I have been a patient of Dr. Mabrie for over 10 years and absolutely love going there. You will not...
I have been seeing Dr Mabrie since 2018 and I can honestly say, hands-down, he and his team are THE...
I chose Mabrie Facial Institute for my Botox and filler experience based on the reviews. I'm really...