Read about the transformation below
Mabrie Facial Institute
166 Geary Street
Floor 1300
San Francisco, CA 94108
Phone: (415) 445-9513
Text/SMS: (510) 296-3783
Monday–Friday 8:30 a.m.–6 p.m.
Also known as
Jawline Filler, Non Surgical Chin Augmentation, Chin Filler, Jaw Filler, Jaw Sculpting
Do You Need Chin & Jawline Filler?
It's understandable that you would want a strong chin and jaw—they are key components of an attractive face for women and men. When your chin lacks projection or your jawline isn't defined, it can cause the appearance of jowling, heavy cheeks, and double chin, even if you're young and fit.
The chin, jawline, and jaw angle define the lower face by visually separating the face from the neck, and are responsible for shaping the lower face. These anatomical areas help frame the face and can determine how masculine or feminine your face looks. Fortunately, at Mabrie Facial Institute in San Francisco, our mastery of the art and science of dermal fillers means our chin and jawline filler patients enjoy stunning results.
Chin & Jawline Zones
Treatment Area 1:

Chin

Treatment Area 2:

Jawline

Treatment Area 3:

Angle of Mandible
Our Solution: Chin & Jawline Filler for Jaw-Dropping Definition
At Mabrie Facial Institute, we take a surgical approach to fillers, meaning we have elevated the art, process, and administration of fillers for an exceptional experience and outcome. We specialize in using chin and jawline filler to sculpt attractive contours for these key areas and define the lower border of the face.
Considerations for the Chin
The chin is the focal point of the lower face and in many ways is key to the attractiveness of the entire face in general. The chin shape, height, width, and projection are all important, and though they are determined by underlying bone, fat, and muscle, they are adjustable with fillers.
The width, shape, and size are important determinants of the masculinity or femininity of the face. Masculine chins are wider, larger, and more angular than feminine chins.
Considerations for the Jawline
The jawline extends from the chin to the angle of the mandible, and frames the face, visually separating it from the neck. It is shaped by the underlying bone, but the prominence of the adjoining structures can affect the visibility and definition of the jawline. For example, sagging cheek skin can make the jawline less sharp.
Mandibular Angle
Located at the very back of the jawline curving upwards towards the ear, this is the posterior prominent point of the face. For both males and females, the prominence of the mandibular angle is important for a youthful-looking, attractive lower face. It is generally more prominent in men than women.
Real Patient Examples 
What can be addressed with chin and jawline contouring? Check out these chin and jawline filler before and after photos to visualize what's possible.
Masculine Chin (Wide & Chiseled)
A masculine chin is often described as "chiseled" and "strong". When the chin is small or under projected the face appears round or lacking definition. A weak chin and jawline can contribute to a "baby-face" or immature-look. Fillers can augment the chin and allow us to customize the height, width, and projection of the chin. The results are a strong, sculpted appearance with angled contours.
Feminine Chin (Narrow and V-shaped)
A softly, contoured chin can create a feminine, V-shape in women. The shape and size of the chin can be customized from subtle to amplified based on goals. Fillers to the chin can reshape a round face by elongating the chin to create an oval, heart, or diamond shape.
Enhance Male Jawline
A straight and contoured jawline helps define the face most notably on profile. Jawline fillers can be performed as a single procedure or added during chin contouring to correct volume deficits, asymmetry, and irregular contours. The results are smooth, defined, masculine angles that balance and enhance the face.
Enhance Female Jawline
Jawline filler in the female face sculpts, shapes, and enhances the lower face improving overall appearance most notably on profile. Patients can customize their treatment plan from subtle to strong, angular contours based on desired results. The procedure can be performed stand-alone or combined with chin enhancement.
Enhance Mandibular Angle
The angle of the mandible is located at the back corner of the jawline. This area of the jawline helps frame the face and create delineation between the face and neck. Beneficial to men and women, shaping the mandibular angle can anchor the profile and create facial shape.
Face Slimming BOTOX for Masseter & Jaw
The BOTOX for Masseter & Jaw is an excellent addition to the Chin and Jawline Contour treatment. Often, bottom-heavy cheeks obscure the jawline and create an undefined transition between the face and neck. By slimming bottom-heavy cheeks we are able to alter the facial shape, making it less round and revealing more definition to the jawline.
BOTOX for the Chin (Mentalis)
Some people have an overactive mentalis muscle, which creates tension in the chin. This can cause a dimpled appearance, and can pull the chin back. By injecting a very small amount of a neuromodulator such as BOTOX, we can relax this muscle, improving the contours and projection of the chin.
Your Chin & Jawline Filler Procedure 
At Mabrie Facial Institute, our Illumination 360° approach means your results will look great from any angle, in any light. We contour your chin and jawline to bring your lower face into harmony with your other features without looking unnatural or altered. Our experienced injectors carefully sculpt the chin in all 3 dimensions: projection, height, and width. We correct asymmetry, and meticulously blend chin augmentation with the adjacent jawline to create a natural appearance. Many individuals also opt to add BOTOX for Masseter & Jaw to their treatment plan for a more significant transformation. 
All this is carefully discussed and planned, then executed over 2 (or more) appointments for optimal results and satisfaction. 
Initial Appointment 
For the chin, the filler is placed in the different areas to build, layer, sculpt, and contour the lower face. The amount, location, type, and depth of filler are modified according to your desired results. We may use a combination of fillers and place them in locations including just under the skin, under the muscle, or on the underlying bone. Sometimes we use BOTOX® injections on the mentalis muscle in order to relax it and allow for increased projection. 
When contouring the anterior jawline, our skilled injectors place filler just beneath the skin (subcutaneous) to build and sculpt a more youthful jawline. For the mandibular angle, we place the filler just under the skin and directly on the bone to increase the prominence of the angle.
Refinement Appointment  
The refinement appointment is not optional, it is essential to creating the caliber of results our patients deserve and expect. We are careful not to place too much filler at the first appointment because it can pool and spread, causing undesirable results. By layering an appropriate amount of filler over multiple visits, we create natural definition along the jawline and a clear separation of the face from the neck.   
For more about what to expect, visit Your Treatment Timeline.
WOW ME!
Our Full Face 360° package is perfectly designed to help you look your absolute best. From the top of your forehead to your chin and jawline, your Wow-worthy results will help you feel confidently ready for anything (from any angle).
TELL ME MORE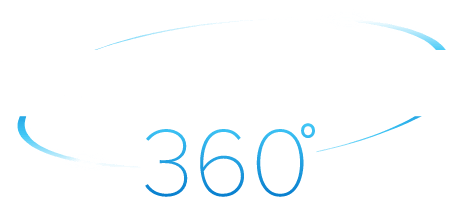 Chin & Jawline Filler Pricing 
For comprehensive pricing information, visit our Procedure Pricing page.
TREATMENT
PRICE
Chin & Jawline Filler (for the anterior jawline)
Includes up to 4 syringes of filler.
PHYSICIAN
$5,300
PHYS. ASST.
$4,200
Jaw Angle (for the posterior jawline)
Includes up to 4 syringes of filler. Additional filler may be required to achieve optimal results.
PHYSICIAN
$5,300
PHYS. ASST.
$4,200
Refinement Syringes
PHYSICIAN
$600*
PHYS. ASST.
$500*
*Discounted syringe pricing applies only during the active (initial) treatment phase
We'd Love To See You   
If you are interested in learning more about contouring your chin and jawline with filler, request a consultation online with one of the specialists at Mabrie Facial Institute or call us at (415) 445-9513 to schedule your initial appointment. If you'll be visiting us from outside the area, our Fly in for Your Procedure page was created just for you to help make planning your trip as smooth as possible.    
Meet Your Injectors
Our team is made up of experienced medical professionals with a shared passion for facial rejuvenation and contouring with injectables. Hand-picked and trained by Dr. Mabrie, they work with you to create a treatment experience that exceeds your expectations. 
Schedule Me
Chin & Jawline Filler FAQs  
How much does chin and jawline filler cost? 
The Chin & Jawline Filler package typically costs $5,300 at Mabrie Facial Institute. Treatment with one of our Physician Assistant Injectors is $4,200. If additional syringes are needed, those are priced at a discount.  
We offer financing through CareCredit and Alphaeon, and qualified borrowers may be eligible for 0% financing for 6 to 12 months.    
---
What chin and jawline fillers do you use? 
For contouring the chin and jawline, we use fillers from the Restylane® and JUVÉDERM® families (including the new VOLUX) and RADIESSE®. For your procedure, depending on your specific needs and goals, we may use a combination of different fillers. Each formulation has its own unique characteristics, and our expert injectors choose the appropriate product based on factors such as depth of injection and treatment area. Learn more about your different filler options by visiting our Dermal Fillers 101 page. 
---
What can I expect after my chin and jawline filler procedure? 
It's normal to have some discomfort, swelling, and bruising for 24 to 48 hours after your treatment. Because we use the flexible, blunt-tipped microcannula and a very gentle approach, our patients have less of this than the typical dermal filler patient. Cold or warm compresses can help with your comfort. You'll want to avoid lying face down or strenuous exercise for the first day, but other than that, you should be able to return to normal activities right away. For more information, visit our page about the recovery process.