View Forehead Filler
in our Gallery
Mabrie Facial Institute
166 Geary Street
Floor 1300
San Francisco, CA 94108
Phone: (415) 445-9513
Text/SMS: (510) 296-3783
Monday–Friday 8 a.m.–5:30 p.m.
Do You Need Forehead Filler?
The forehead is essential to attractiveness as it comprises the upper third of your face. The ideal forehead shape is a gentle convexity that is softly rounded with smooth contour and even texture. Concavities, flatness, lines, and asymmetry can detract from the healthy, youthful look of your face.
Looking at the forehead from a lateral view we can see the prominence and curvature of the forehead. Foreheads can either be sloped, straight, or curved, but with age, the forehead may become flat or even concave. Using dermal fillers, we can enhance the contours of the forehead and create the ideal shape. This procedure is great in combination with our BOTOX for Forehead & Brow package to smooth the surface of the forehead and shape the brows.
Our Solution: Forehead/Brow Filler
Forehead shape is determined by one's natural underlying bone structure, specifically frontal bone. The supraorbital ridge ("brow ridge") plays a large part in the appearance of the forehead as well. While a prominent brow ridge is often seen as an attractive feature for males, in females it can take away from the smooth contour of a forehead. In experienced hands, dermal fillers can be applied to soften a prominent brow and create the ideal forehead shape and contour.
Your Forehead Filler Procedure
At Mabrie Facial Institute, our Illumination 360° approach means your results will look amazing from any angle, in any light. If we agree that forehead shaping with filler will help bring out the best version of you, it will be added to your personal treatment plan.
Initial Appointment
Filler can reshape the forehead and provide an even contour, filling concavities, and providing softer transitions between the supraorbital ridge and upper forehead. We place hyaluronic acid (HA) dermal fillers from the JUVÉDERM® or Restylane® family of products directly on top of the frontal bone to contour the forehead. Treatment to this area is done using a small needle placing the filler right on top of the bone. It is important that the filler is placed in stages through multiple treatments.
Refinement Appointment
Your refinement appointment is scheduled for 1 to 3 months after your initial procedure. This staging is necessary because too much filler placed at once can cause the product to spread outwards rather than upwards resulting in a less than ideal aesthetic result. Importantly, a layered approach allows us to safely administer filler without overfilling and compressing vessels. Forehead filler is an advanced procedure best performed by highly trained injectors.
For more about what to expect, visit Your Treatment Timeline.
WOW ME!
Our Full Face 360° package is perfectly designed to help you look your absolute best. From the top of your forehead to your chin and jawline, your Wow-worthy results will help you feel confidently ready for anything (from any angle).
TELL ME MORE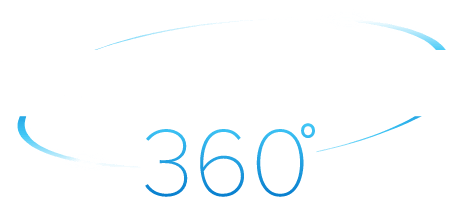 Forehead Filler Pricing
For comprehensive pricing information, visit our Procedure Pricing page.
TREATMENT
PRICE
Forehead Filler

PHYSICIAN
$2,000
PHYS. ASST.
$1,400
Forehead Filler Add-On
Available with package purchase.

PHYSICIAN
$1,200
PHYS. ASST.
$1,000
Meet Your Injectors
Our team is made up of experienced medical professionals with a shared passion for facial rejuvenation and contouring with injectables. Hand-picked and trained by Dr. Mabrie, they work with you to create a treatment experience that exceeds your expectations. 
Schedule Me
We'd Love To See You
If you are interested in learning more about contouring your forehead with fillers, request a consultation online with one of the specialists at Mabrie Facial Institute or call us at (415) 445-9513 to schedule your initial appointment. If you'll be visiting us from outside the area, our Fly in for Your Procedure page was created just for you to help make planning your trip as smooth as possible. 
Forehead Filler FAQs
How long do forehead filler results last?
You can expect your forehead filler results to last approximately 6 to 9 months. We recommend that our patients receive touchups on their fillers 1 or 2 times per year in order to prolong their results. By adding more filler before the original product breaks down entirely, we can reduce the number of syringes needed and keep your look fresh without interruption. For more information, read our blog post on how to extend the duration of your fillers.
---
How much does forehead/brow filler cost?
The forehead filler procedure typically costs $2,300 at Mabrie Facial Institute. Forehead filler with one of our Physician Assistant Injectors is $1,200. If additional syringes are needed, those are priced at a discount. Qualified borrowers may be eligible for 0% financing for 6 to 12 months through CareCredit and Alphaeon medical financing. 
---
What is recovery like after dermal fillers in the forehead?
It is normal to experience some swelling, bruising, and tenderness in the treatment areas. This should go away within a day or two. About an hour after your procedure, you can reapply makeup. This allows time for the injection sites to close and prevents you from introducing bacteria. You should be able to return to normal daily activities immediately after your treatment.
A Reputation Built on Results
I went to see dr Mabrie a few days ago and I couldn't be more satisfied. I've been seeing dr Mabrie...
It was my first time and it's the best experience I've ever had , thanks to Dr. Mabrie and the team...
Kimberly, Rochelle, and the entire team were warm, welcoming and knowledgeble. Everything felt accessible...
Super happy with my results every time I visit Dr. Mabrie. I just returned from my 3rd visit and when...