Read about the transformation below
View BOTOX® for Masseter & Jaw
in our Gallery
Mabrie Facial Institute
166 Geary Street
Floor 1300
San Francisco, CA 94108
Phone: (415) 445-9513
Text/SMS: (510) 296-3783
Monday–Friday 8:30 a.m.–6 p.m.
Also known as
BOTOX in Masseter, Jaw BOTOX, Face Slimming BOTOX, Face Slimming Injections, BOTOX Jaw Slimming
Did you know that you can change the shape of your face without surgery? Whether your face is too round, too square, or lacks definition, facial slimming with BOTOX can help you create or enhance your facial contours. Read on to learn how this non surgical treatment can help you.
Do You Need Masseter BOTOX?
If you feel like your face is wide at the bottom, or squarer than you'd like, you may have enlarged masseter muscles or parotid glands. This can add fullness to your lower face and keep your cheekbones from really "popping." At Mabrie Facial Institute in San Francisco, we can create a more V-shaped face using BOTOX or another neuromodulator to shrink the masseters, or in some cases the parotid glands.
Our Solution: Get a V-Shaped Face With Jaw BOTOX
BOTOX to the Masseter Muscles
The masseters are the large facial muscles towards the back of each side of the jaw. They are the main muscles used in clenching the jaw. If you grind your teeth or clench your jaw, you may have overdeveloped masseter muscles.
If an enlarged masseter muscle is contributing to your lower face fullness, we inject a neuromodulator (BOTOX, Dysport, or XEOMIN) into the muscle to weaken it. The muscle then shrinks, resulting in a more V-shaped face. For many people, this also helps symptoms of TMJ.
BOTOX to the Parotid Gland
In some cases, the parotid gland is visibly enlarged, adding bulk to the face at the rear jawline. This saliva-producing gland is about the size of a walnut, and injecting it with BOTOX is a safe and effective treatment for slimming the contours of the jawline.
Real Patient Examples
Face Slimming With BOTOX + Filler Contouring
Combining facial slimming with cheek and chin fillers like JUVÉDERM VOLUMA can really enhance that V-shape!
Your Face Slimming Procedure
Face slimming BOTOX for the masseter and jaw is a relatively quick appointment—about 20 to 30 minutes total, with just a few short minutes of treatment time. With little-to-no downtime, you can return to normal activities after treatment. Discomfort during treatment is minimal. Immediately after treatment, you may experience tenderness, redness, and possibly bruising at the treatment site. Side effects can be treated with over-the-counter pain relievers like Tylenol or Aleve. Ice can also comfort and reduce swelling. These symptoms are mild and typically resolve within 24 to 48 hours.
Initial Appointment
We will map the outline borders of your masseter muscles, parotid glands, and injection safety zones and determine the appropriate neuromodulator dosage for you. We then make a series of targeted injections using a small syringe, being careful not to inject the smile muscles.
Refinement Appointment
If your BOTOX for the masseter and jaw was combined with fillers, you'll return in 1 to 3 months for filler refinements. For facial slimming alone, you'll want to return for a touch-up when results begin to fade in about 6 months.
Works Well With Others
Facial slimming can be combined with any of our filler treatments. Next-level, V-shape VaVaVoom can be achieved when combining facial slimming with our Cheeks & Chin contour package. Be sure to ask your Injector about recommended treatments when scheduling your facial slimming appointment.
WOW ME!
Our Full Face 360° package is perfectly designed to help you look your absolute best. From the top of your forehead to your chin and jawline, your Wow-worthy results will help you feel confidently ready for anything (from any angle).
TELL ME MORE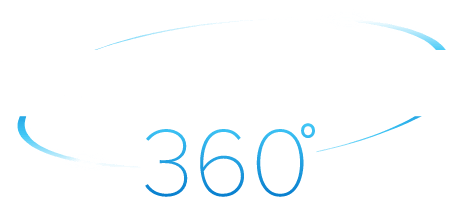 BOTOX for Masseter & Jaw Pricing
| Face Slimming BOTOX for Masseter & Jaw | PRICE |
| --- | --- |
| Injector | Dr. Mabrie, MD | $1,200 |
| Injector | Kimberly, PA-C | $1,000 |
Results Worth the Wait
Facial slimming treatment results are gradual and can take up to 30 days to be visible. Results typically last about 6 months and vary between individuals. We recommend retreatment every 6 months to maintain your results.
Meet Your Injectors
Our team is made up of experienced medical professionals with a shared passion for facial rejuvenation and contouring with injectables. Hand-picked and trained by Dr. Mabrie, they work with you to create a treatment experience that exceeds your expectations. 
Schedule Me
We'd Love To See You
If you are interested in learning more about BOTOX for the masseter and jaw, request a consultation online with one of the specialists at Mabrie Facial Institute or call us at (415) 445-9513 to schedule your initial appointment. If you'll be visiting us from outside the area, our Fly in for Your Procedure page was created just for you to help make planning your trip as smooth as possible.
BOTOX for Masseter & Jaw FAQs
How much does BOTOX for masseter & jaw cost?
At MFI in San Francisco, facial slimming with BOTOX or another neuromodulator costs $1,200 when performed by Dr. Mabrie, and $1,000 to $1,200, depending on Injector. For a complete list of treatment package prices, please visit our Procedure Pricing page. 
When will I see my jaw BOTOX results?
The neuromodulator will improve TMJ symptoms by about 14 days after treatment. At that time, you'll notice you're not able to clench your teeth or bite down hard. It takes slightly longer for the muscles to shrink and the face to appear slimmer. Most patients can see this effect by the 30-day mark.
How long will my masseter BOTOX results last?
Your results should last 3 to 6 months. If you maintain a regular treatment schedule, you'll see continued improvement. Another benefit of regularly scheduled treatments is that, over time you'll require smaller quantities of neuromodulator to maintain your results.
Where can I learn more about BOTOX?
At Mabrie Facial Institute, we love BOTOX! As expert Injectors, we treat patients daily to help them look their best. Visit our BOTOX® page to discover all the facial areas where BOTOX can help you look your best.