In an earlier blog post, I discussed how I use neuromodulators such as Dysport and BOTOX® to slim and refine the lower face for my San Francisco Bay Area patients. Now it's time to learn about what fillers can do for your jawline. Contouring and defining the jawline with filler is one of the most popular procedures on social media right now. Just take a look at #jawlinefiller on Instagram—you'll find more than 93,000 posts!
While online exposure is giving jawline contouring new momentum, defining the chin and jawline with dermal fillers such as JUVÉDERM® has actually been around for some time. It's a big part of how I help my San Francisco patients look like the best possible versions of themselves without surgery.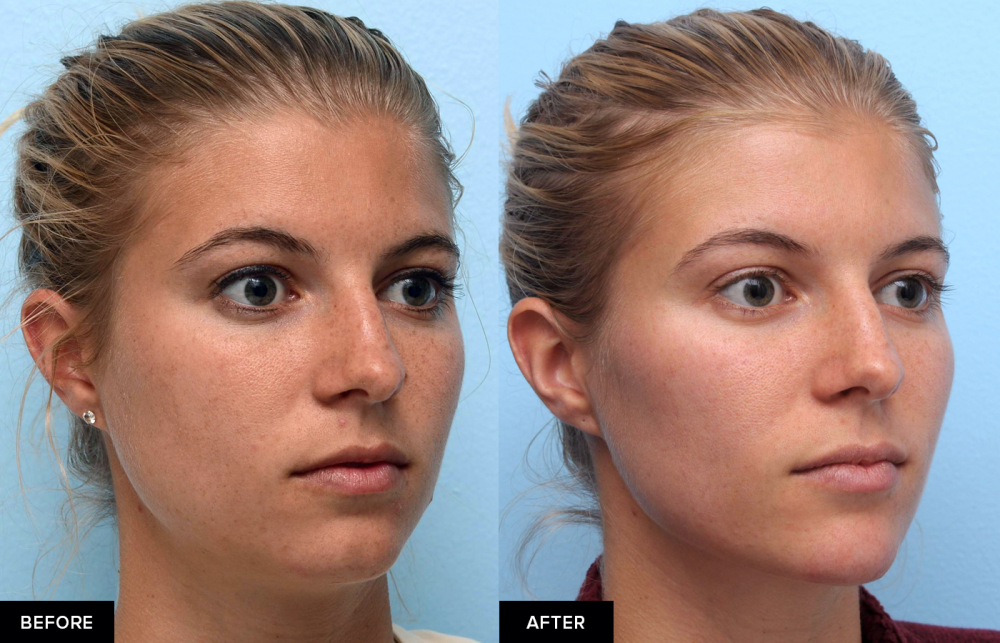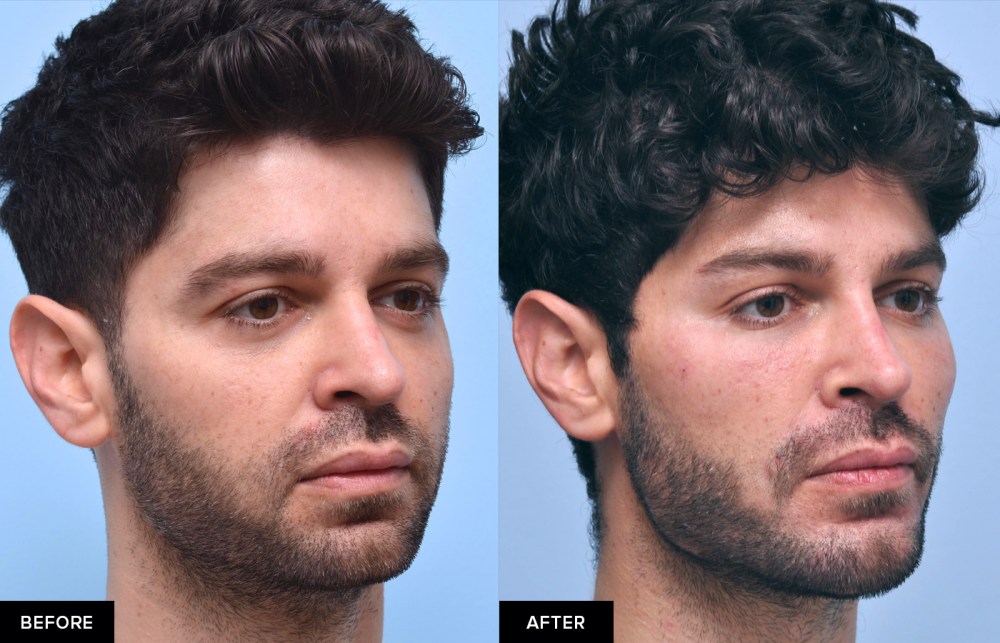 Great jawline definition and contouring frames the face and makes it that much more attractive. Case in point: Margot Robbie, Zac Efron, Matt Bomer, Ariana Grande, and Olivia Culpo all sport strong, well-defined jawlines.
Curious about how jawline enhancement can help bring out your inner celebrity? Here's what you need to know.
Who's a Candidate?
The great news: anyone. Both women and men can benefit.
For men, the goal is to sculpt a chiseled jawline, focusing on angles and straight lines that augment the naturally masculine bone structure.
For women, it's all about gentle curves and subtle to strong contouring and enhancement, similar to what's often achieved with makeup.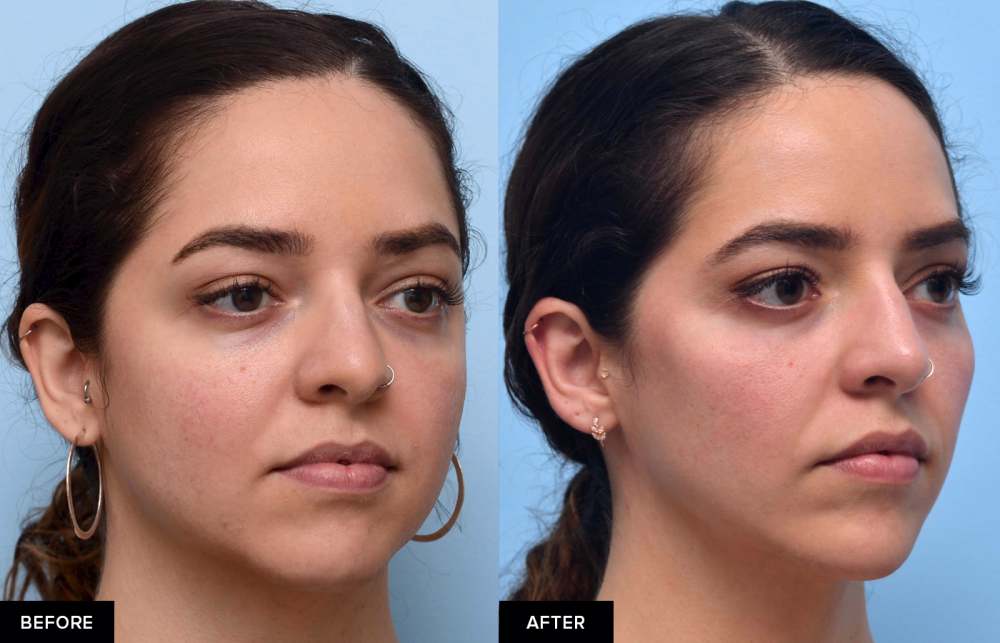 Men and women 40 years old and up can benefit as well. As we age, we lose bone density and that can cause jowling and loss of facial definition. Jawline contouring can restore this lost definition and diminish the appearance of loose, sagging skin.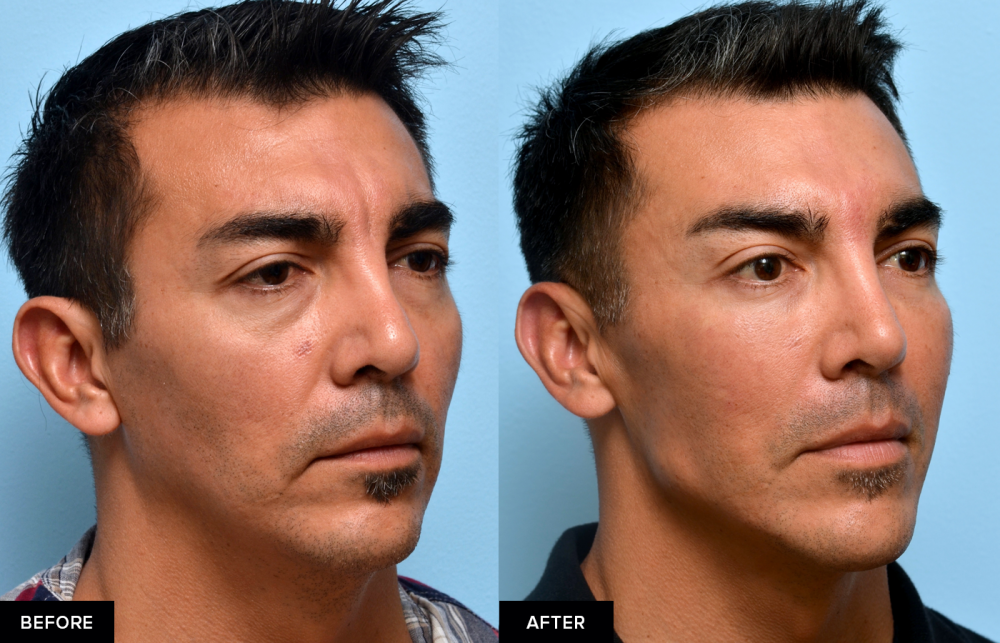 How It's Done
I start by carefully placing dermal fillers, such as JUVÉDERM VOLUMA XC®, Restylane® Lyft, and RADIESSE®, along the anterior chin, jawline, and mandible to sculpt and define the angles of the lower face.
It's important to note it takes 2 appointments to get the best possible results:
Foundation Treatment: At this first appointment, I'll set the stage by adding volume and creating your initial improvements.
Refinement Treatment: About 1 to 2 months later, I'll see you back for refinement and layering. This is where the rock star results take shape. Like icing on a cake, you could skip it, but you're really cheating yourself if you do.
To elevate your attractiveness even more, I may recommend adding volume to your chin and cheeks to create a more harmonious contour and really highlight the balance between your features.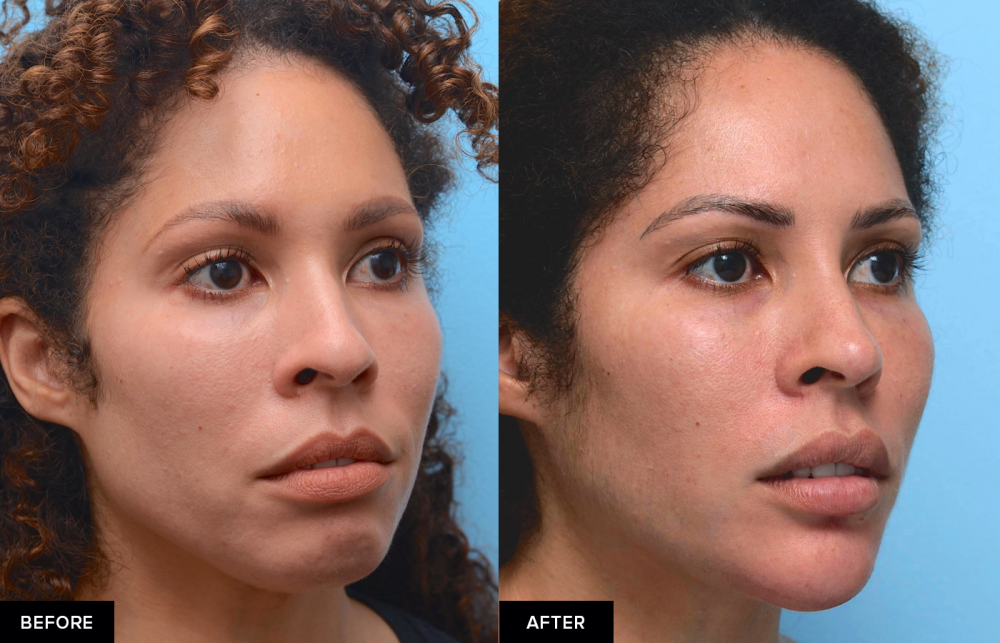 FAQs
How much does jawline filler cost?
Lower face augmentation costs $3,600. When you schedule your Refinement Treatment within 1 to 3 months, you'll receive a discount filler price of $500 to $660 per syringe. To learn more about pricing, please visit our Fees & Financing page.
Does it hurt?
I use a numbing agent called lidocaine before treatment to keep you comfortable. The fillers themselves also contain lidocaine, which will minimize your discomfort even more.
How long does the procedure take?
Jawline filler procedures typically only take about 30 minutes.
How long does it last?
For jawline definition, I most commonly use JUVÉDERM VOLUMA XC, which can last up to 2 years, and RADIESSE, which can also last up to 2 years. Maintenance touch-ups at 1 year will keep your results looking fresh. Restylane Lyft offers a shorter-term result, lasting up to 6 months with touch-ups every 3 months. Our Making Your Results Last page contains a helpful chart that explains how long you can expect each product to last in different treatment areas.
Ready to learn more about non surgical jawline contouring? Contact us online or call our San Francisco office at (415) 445-9513. Our knowledgeable concierge team is ready to answer any of your questions and schedule your appointment.