A while back, I posted to my Instagram account a patient's non surgical revision nose job before and after photos. The San Francisco patient wasn't happy with her surgical rhinoplasty results from another doctor. She felt that the tip of her nose appeared "pinched" and the angles a bit exaggerated. She visited my office to see if we could improve the appearance by creating more natural, healthy-looking contours. It took 3 separate treatments spread out over about a year, but the results were worth it.
One of the commenters on that post said most surgeons recommend not getting fillers after having rhinoplasty surgery and asked how I was able to "work around" the issue. In this post, I'd like to share my response and emphasize the importance of choosing a highly trained and experienced surgeon to perform non surgical revision rhinoplasty.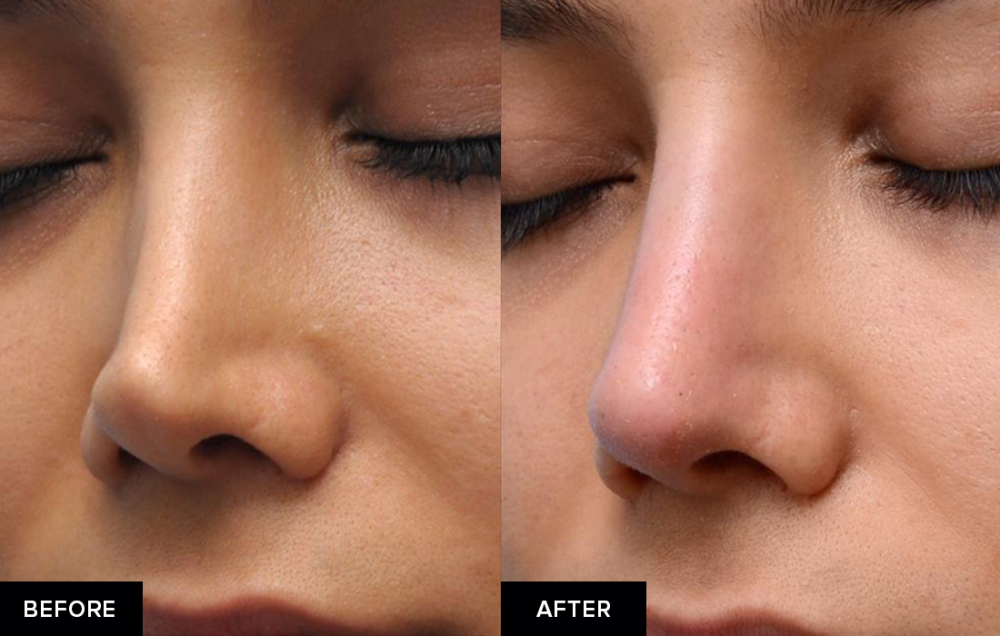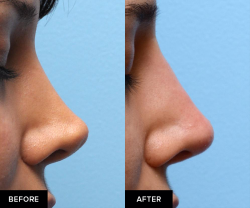 Using Filler To Reshape the Nose: The Benefits of Non surgical Revision Rhinoplasty
Some patients are unsatisfied with the appearance of their nose after surgical rhinoplasty, but are hesitant to undergo a second revision surgery. Fortunately, non surgical revision with filler can be a safe alternative with excellent outcomes for a few reasons.
Less Trauma = Less Risk
Revision surgery can create new trauma, new scar tissue, and the possibility of damage to the nose when performing the procedure. The surgery is invasive whether patients are looking to make big or small modifications to their initial outcomes. Every time you separate the skin, you are disrupting the blood supply with a possibility of weakening the structure of the nose that can cause new problems.
Fillers, on the other hand, can:
Address areas without disrupting the internal anatomy
Require no general anesthesia
Results are immediate

Shorter Recovery
Patients can be concerned about undergoing general anesthesia and a long recovery process where it could take an additional 6 to 9 months for final results to be visible. Swelling onset during surgery can make predicting outcomes challenging. What looks good in the operating room may change over time during the healing process. Millimeters can make a big difference! Fortunately, non surgical revision rhinoplasty with filler can be a safe alternative with excellent, immediate results and high patient satisfaction.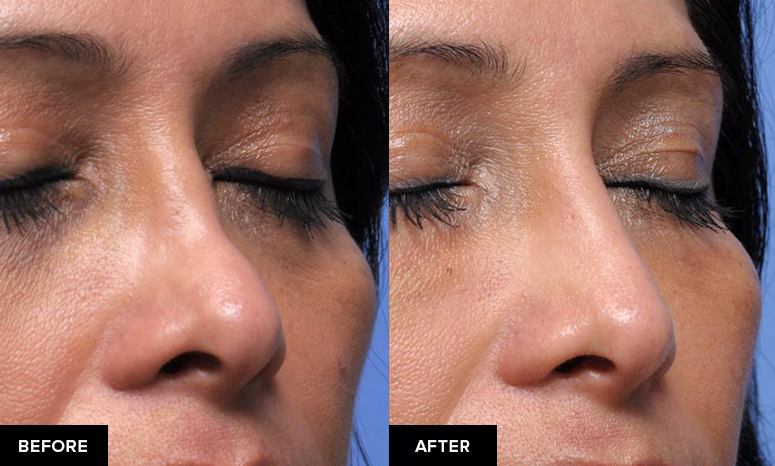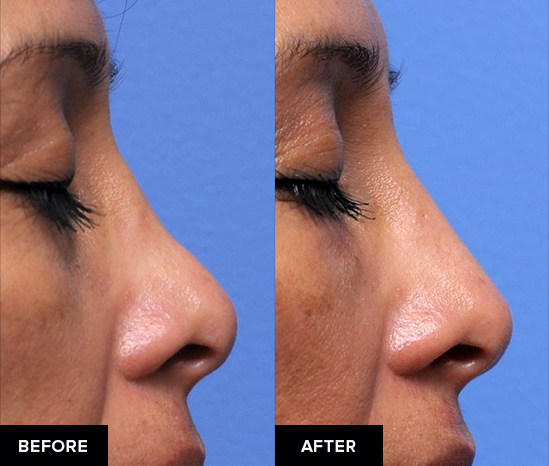 Better for Rebuilding the Nose
Many patients that consult with me after surgical rhinoplasty elsewhere have had a lot of reduction (bone and cartilage have been removed), creating an irregular contour. The gelatinous nature of fillers makes it easier to rebuild and create a smooth contour. Using a microcannula, the application feels like painting. Fillers can be applied in a precise, controlled manner, unlike using an implant (synthetic or harvesting cartilage). The gel-like substance is ideal for soft, predictable results.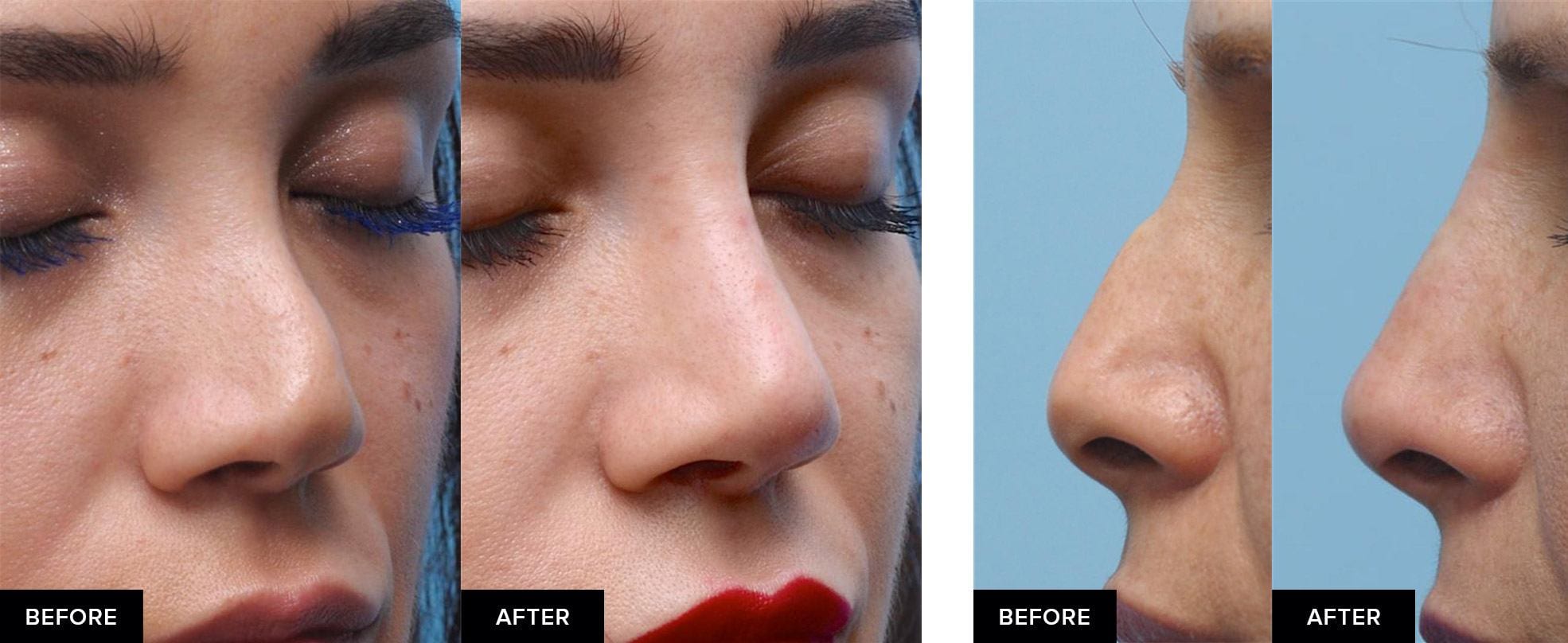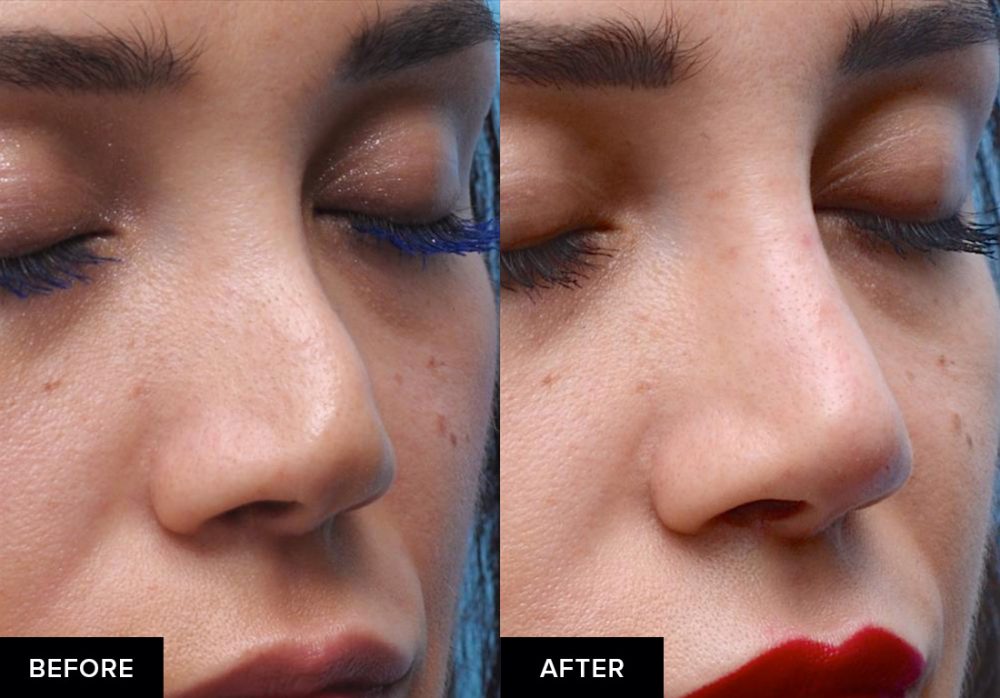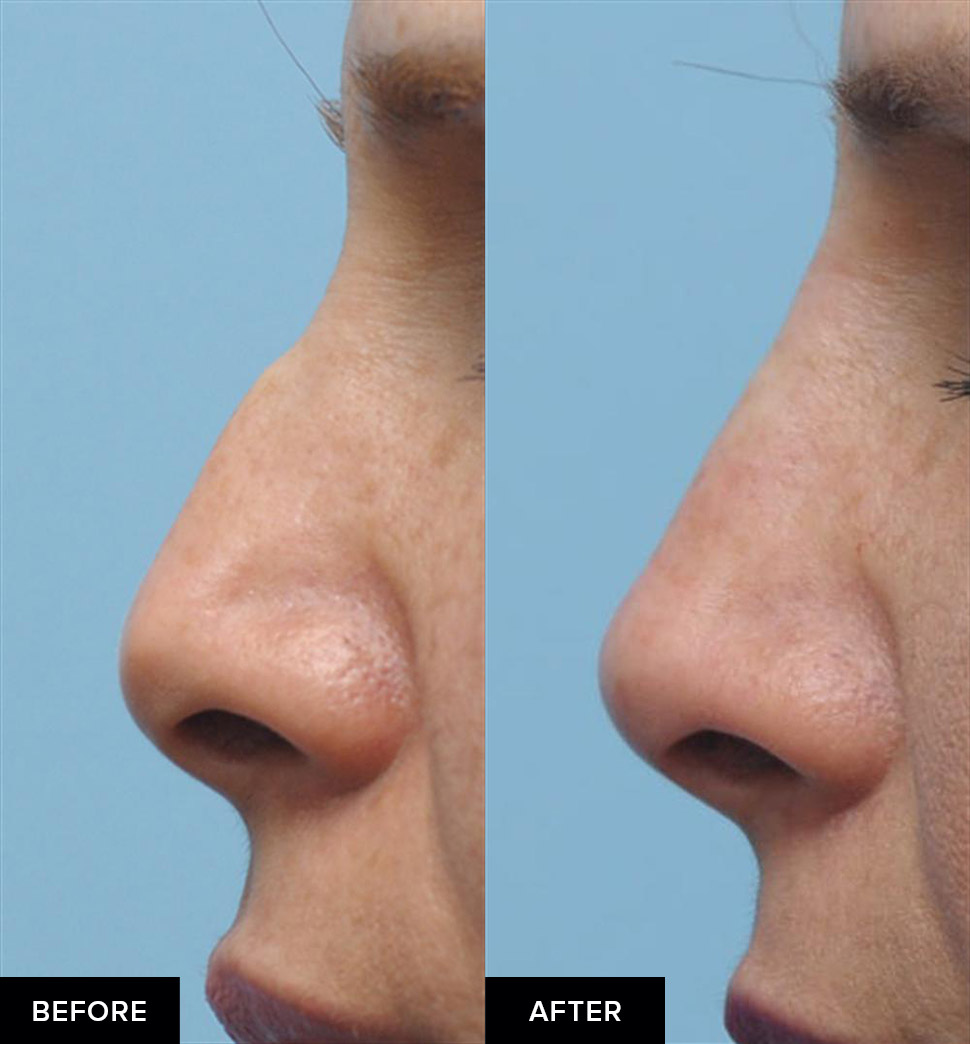 Significantly Lower Cost
Non surgical revision rhinoplasty costs a fraction of surgical fees. Revision rhinoplasty surgery can be more difficult and costly than the initial surgery because of the higher medical risk. Surgical rhinoplasty and revision costs can often exceed $20k.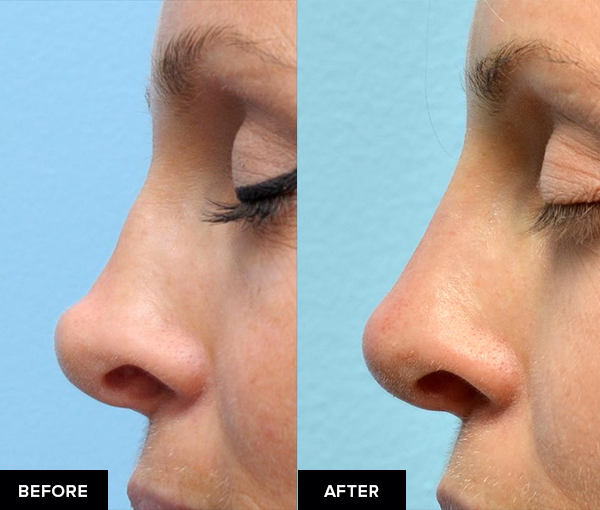 REQUEST YOUR INITIAL VISIT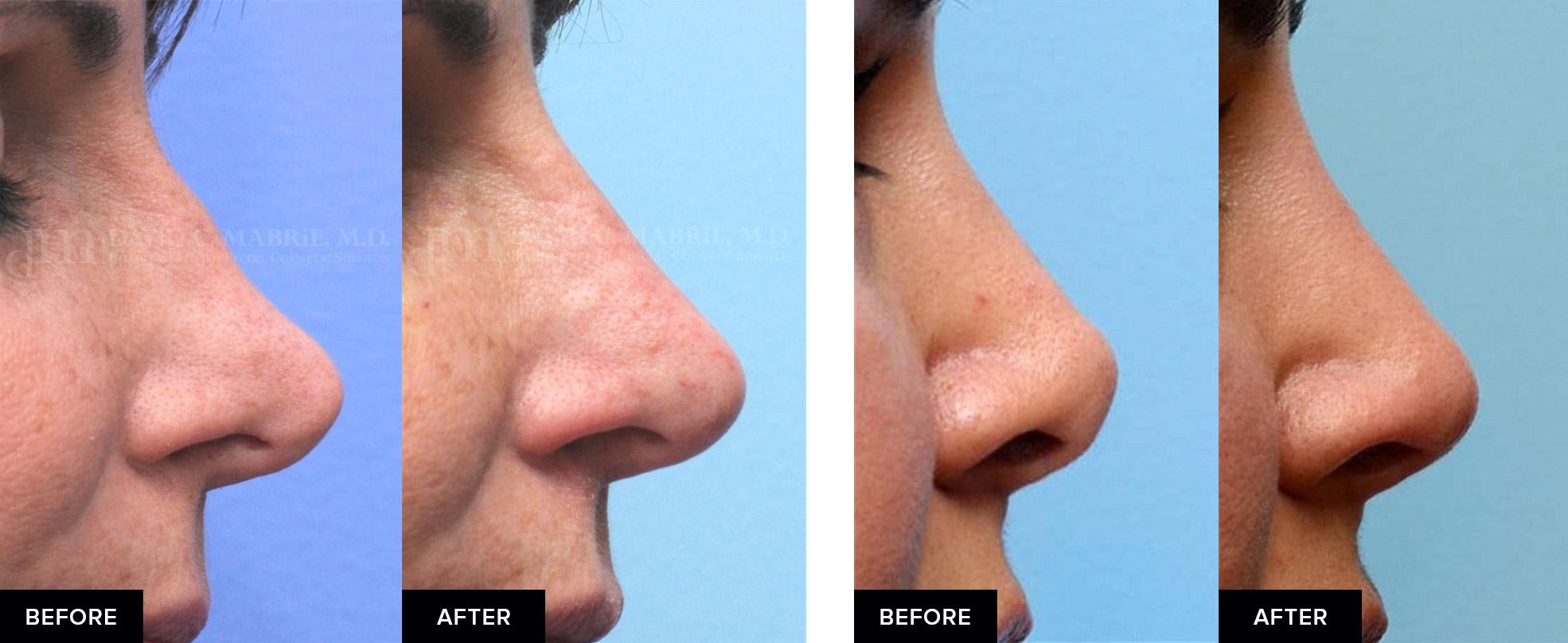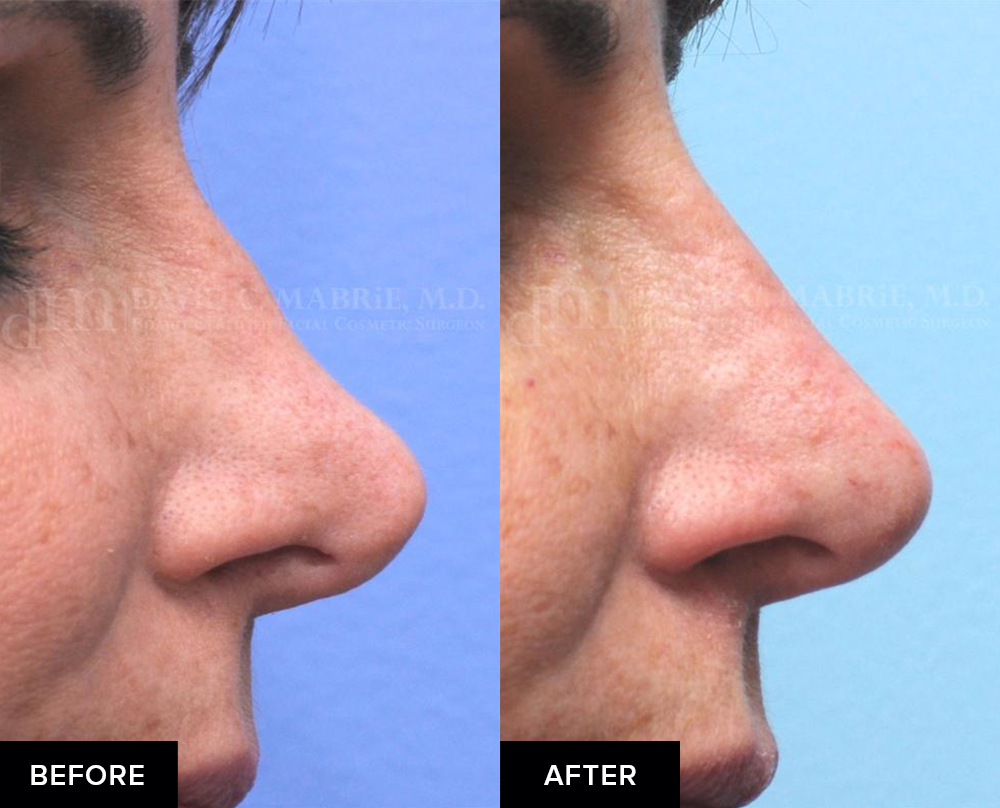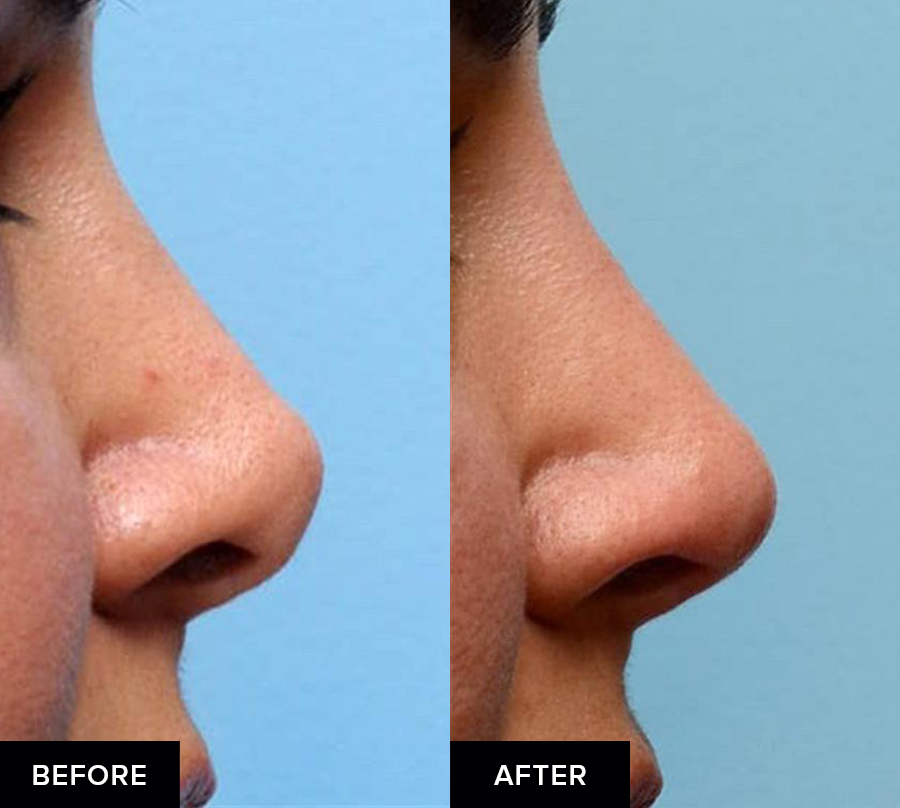 Risks of Nose Filler After Rhinoplasty Surgery
Non surgical revision rhinoplasty is an excellent alternative to revision rhinoplasty surgery, but it is not without risks.
Bruising and swelling are common side effects; however, more serious complications can include infection, vascular occlusion (injecting into an artery), and, in rare cases, blindness. Vascular occlusion can lead to tissue necrosis and scarring. Patients with prior nasal surgery may be at increased risk for vascular compromise due to altered blood supply and scarring to the area.
Minimizing Risk: Choose a Qualified Injector
When considering non surgical rhinoplasty, choosing an experienced, expert injector is vital to patient safety. Suspected vascular occlusion should be treated immediately by dissolving filler. Vascular occlusion can rapidly progress to tissue necrosis if not identified and treated quickly. An experienced injector should be prepared with safety protocols and the tools necessary for optimal patient safety.
In my office, we are prepared to address any adverse events and also increase the safety of this procedure by:
Using a blunt-tip microcannula to avoid puncturing an artery
Avoiding high-risk, vascular areas
Treating areas of vascular occlusion with hyaluronidase to dissolve the filler
I do believe that getting non surgical rhinoplasty from the outset, for many patients, can produce even better results than surgery, which is why I'm so passionate about the procedure. It can be part of my Illumination 360° treatment process, in which I correct, define, and refine a person's features to optimize their looks. You can learn more about the procedure in this previous blog post.
Learn More
If you're considering non surgical rhinoplasty and want to learn more about the procedure, please contact us using our online form or by calling us at (415) 445-9513. Our Concierge Team is available to answer your questions or to schedule a time for your initial assessment with Dr. Mabrie.