View Earlobe Filler
in our Gallery
Mabrie Facial Institute
166 Geary Street
Floor 1300
San Francisco, CA 94108
Phone: (415) 445-9513
Text/SMS: (510) 296-3783
Monday–Friday 8 a.m.–5:30 p.m.
A Little Area That Makes a Big Difference
Do you hesitate to wear dangling earrings due to elongated, sagging earlobes? You're not alone—aging earlobes are a fairly common concern. We all have plump earlobes when we're younger, but as we age, they can lose volume, sag, and develop folds and creases. They can also become stretched from years of heavy earrings and gravity pulling them downward. At Mabrie Facial Institute in San Francisco, earlobe rejuvenation isn't usually a patient's primary concern, but it is something we commonly address as an add-on to another facial rejuvenation package. Since the ears frame the face, refreshing the earlobes can take years off your overall appearance.
What's Going On?
Like other areas of the face, the earlobes lose collagen as we get older. This diminishes the volume and elasticity of the skin, causing deep lines and wrinkles on the earlobes. The weight of heavy earrings can also contribute to sagging and elongation. Many of our fashionable Bay Area patients have given up wearing their favorite earrings because they don't want to draw more attention to their earlobes.
Our Solution: Earlobe Enhancer Treatment
Earlobe rejuvenation can make a noticeable difference in the overall youthfulness of your face. By injecting dermal fillers, we restore volume and shape to the earlobes and smooth out the wrinkles and creases. There are a number of hyaluronic acid (HA) fillers that we may use in this area, including products from both the JUVÉDERM® and Restylane® families.
Your Earlobe Procedure
Earlobe rejuvenation alone takes about 15 to 30 minutes. There is little to no downtime, and you can return to work or other routine activities immediately. The results typically last 6 to 9 months, and we recommend touch-up or maintenance treatments to prolong the benefits of this procedure.
For more about what to expect, visit Your Treatment Timeline.
WOW ME!
Our Full Face 360° package is perfectly designed to help you look your absolute best. From the top of your forehead to your chin and jawline, your Wow-worthy results will help you feel confidently ready for anything (from any angle).
TELL ME MORE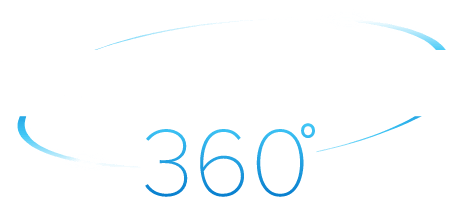 Earlobe Rejuvenation Pricing
For comprehensive pricing information, visit our Procedure Pricing page.
TREATMENT
PRICE
Earlobe Rejuvenation

PHYSICIAN
$2,000
PHYS. ASST.
$1,400
Earlobe Enhancer Add-On
Available with package purchase.

PHYSICIAN
$1,200
PHYS. ASST.
$1,000
Meet Your Injectors
Our team is made up of experienced medical professionals with a shared passion for facial rejuvenation and contouring with injectables. Hand-picked and trained by Dr. Mabrie, they work with you to create a treatment experience that exceeds your expectations. 
Schedule Me
We'd Love To See You
If you are interested in learning more about facial rejuvenation, request a consultation online with one of the specialists at Mabrie Facial Institute or call us at (415) 445-9513 to schedule your initial appointment. If you'll be visiting us from outside the area, our Fly in for Your Procedure page was created just for you to help make planning your trip as smooth as possible.
Earlobe Rejuvenation FAQs
How much does earlobe rejuvenation with fillers cost?
At MFI in San Francisco, your earlobe filler treatment will cost between $1,000 and $2,000. The price is $1,200 with Dr. Mabrie or $1,000 with one of our PA Injectors if earlobe rejuvenation is performed as an add-on to another treatment package. If performed alone (earlobes only), the cost is $2,000 with Dr. Mabrie and $1,400 with one of our PA Injectors. If more syringes are needed at your follow-up appointment, those are offered at a discounted price of $500-$600. For a complete list of filler treatment package prices, please visit our Procedure Pricing page.
---
Can earlobe fillers help with sagging?
Yes, earlobe fillers are great for plumping up sagging earlobes and smoothing out creases and lines. Your earlobe is sort of like a balloon, and as it has lost volume over time, it has become droopy and wrinkled. Adding filler is sort of like adding air to a balloon. It becomes fuller, smoother, more youthful looking, and ready to show off your favorite earrings!
---
What are the best fillers for earlobe rejuvenation?
At MFI, we prefer hyaluronic acid (HA) fillers from the Restylane or JUVÉDERM families for rejuvenating the earlobes. Each of these established product lines offer a variety of different formulations for different treatment areas. For the earlobes, we may use a spongy-textured filler such as JUVÉDERM VOLUMA or Restylane Lyft to restore a firm, smooth appearance to the earlobes.
A Reputation Built on Results
I went to see dr Mabrie a few days ago and I couldn't be more satisfied. I've been seeing dr Mabrie...
It was my first time and it's the best experience I've ever had , thanks to Dr. Mabrie and the team...
Kimberly, Rochelle, and the entire team were warm, welcoming and knowledgeble. Everything felt accessible...
Super happy with my results every time I visit Dr. Mabrie. I just returned from my 3rd visit and when...