Mabrie Facial Institute
166 Geary Street
Floor 1300
San Francisco, CA 94108
Phone: (415) 445-9513
Text/SMS: (510) 296-3783
Monday–Friday 8:30 a.m.–6 p.m.
Virtual Tour
Curious to see our space? Click here to launch an interactive virtual tour of our office.
Union Square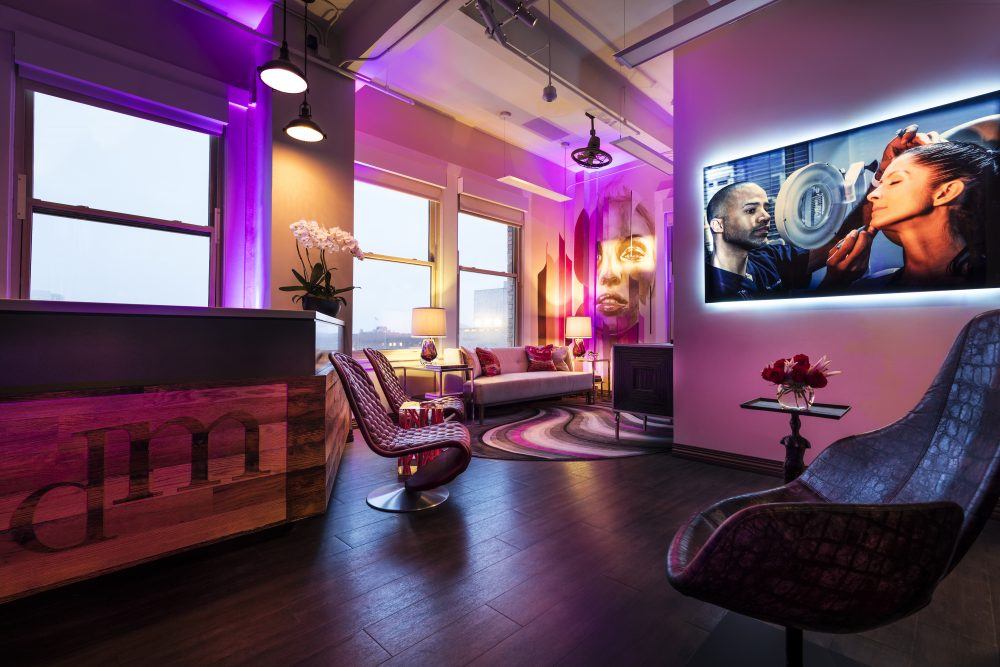 We are fortunate to have a beautiful office on the 13th floor of the historic Tanama building at 166 Geary Street just off San Francisco's Union Square. We designed our chic, light-filled downtown office to reflect our modern aesthetic and our appreciation for natural beauty.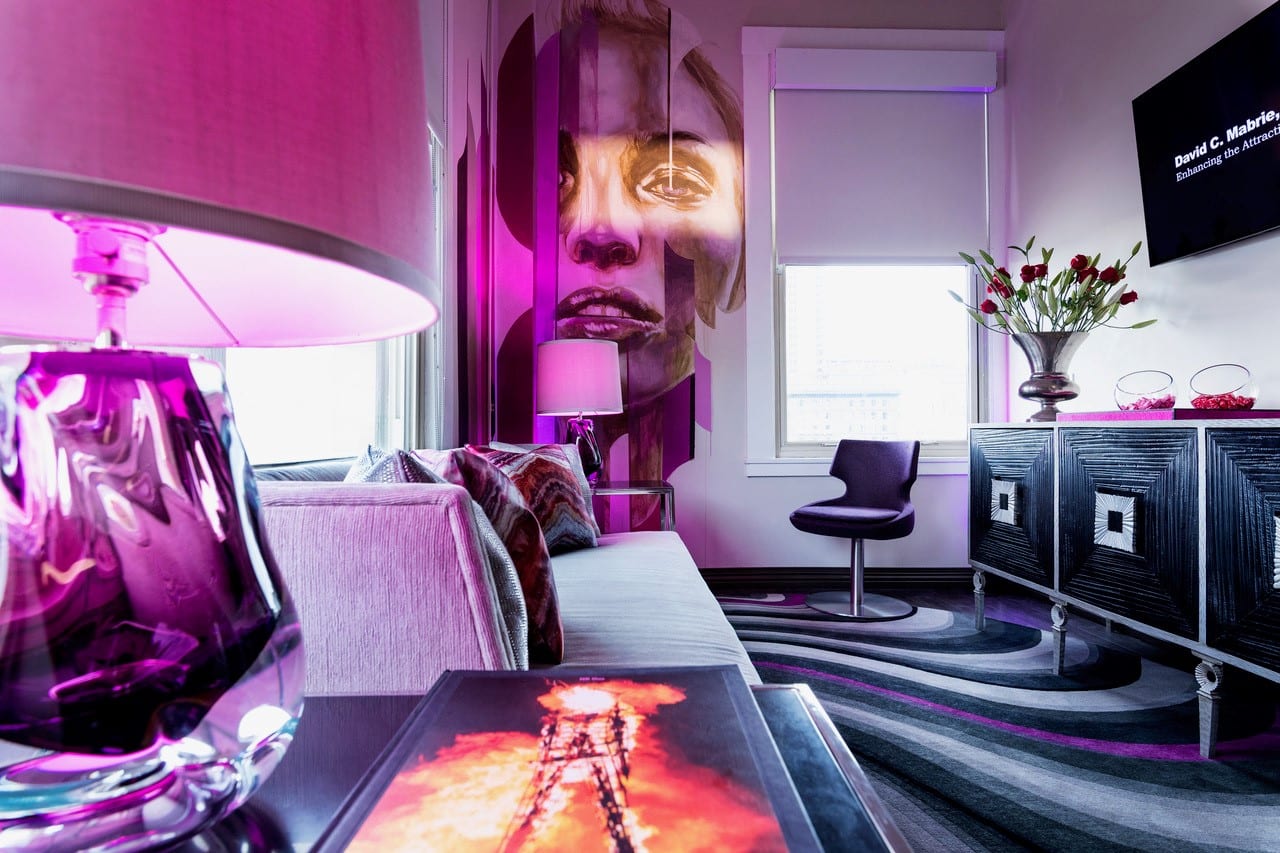 Our decor is infused with a variety of textures and surfaces that reflect both organic and man-made beauty and functionality. Our vibrant color palette was selected to bring energy to an otherwise relaxing space.
Separate from the eclectic common spaces, you'll find our bright, airy treatment rooms. These clean, modern, spaces are designed to be comfortable for you and functional for our Injectors. Here, they examine your face from every angle, under a variety of different light sources for optimal results.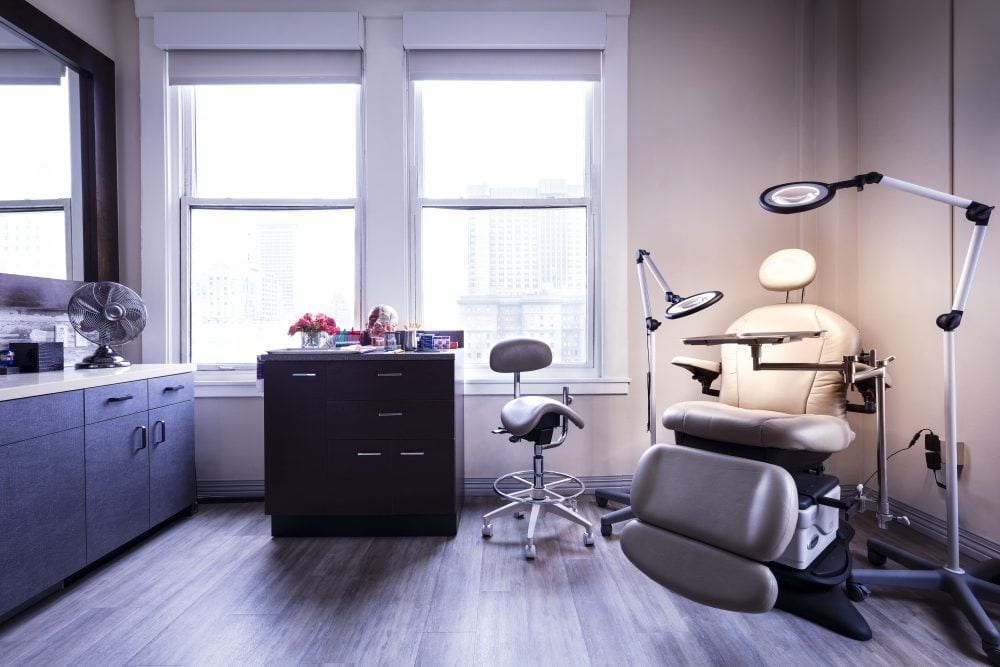 Our Lux Lounge is unlike anything you'd expect to find in a medical office. You can play ping-pong, touch up your makeup, enjoy complimentary refreshments, or just relax and take in the amazing views.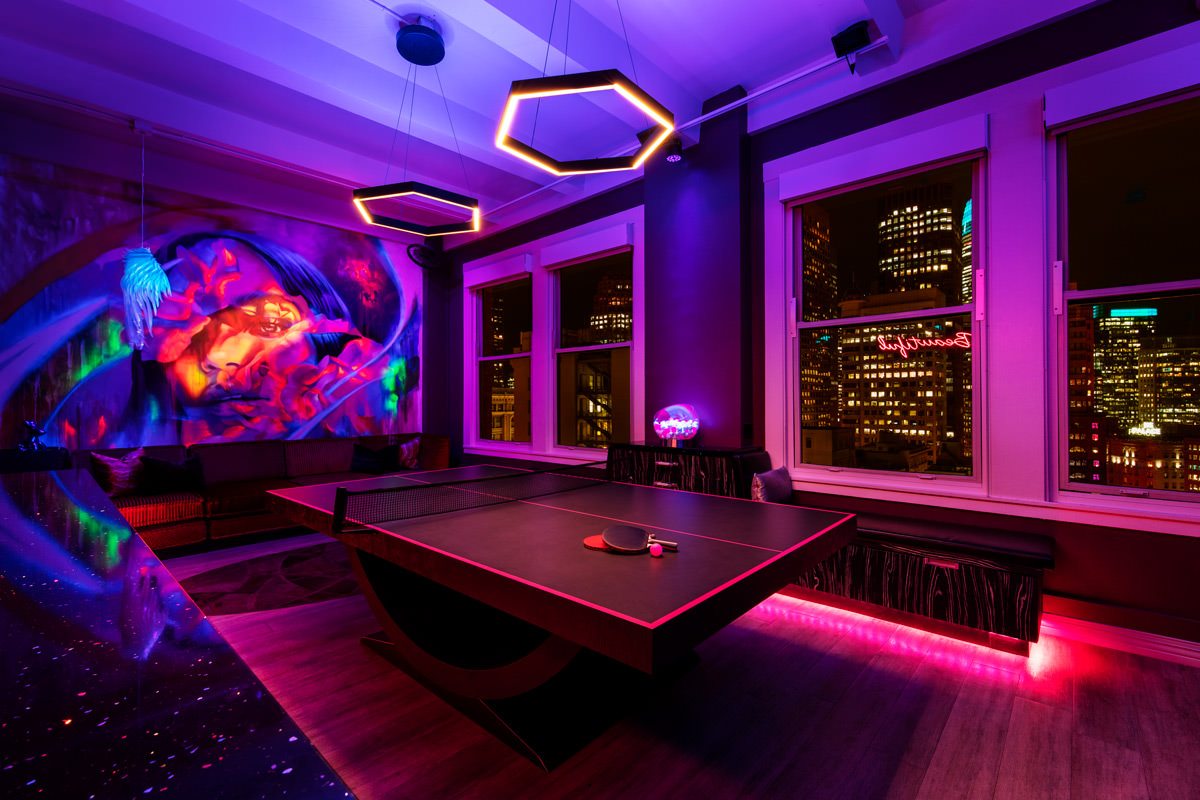 Union Square is the central shopping, hotel, and theater district in San Francisco, California. Its name is derived from the one-block park situated between Post, Geary, Powell, and Stockton Streets, but its importance as the largest collection of large department stores, chic boutiques, tourist trinket shops, and salons in the West continues to make Union Square a major visitor draw and downtown San Francisco a vital, cosmopolitan destination.
For out-of-town visitors, there are several hotels in the immediate area. You can also check out our Local Transportation page to learn the most efficient ways to get to us. If you'd like to visit our office, you can request a consultation online or call us at (415) 445-9513.