Read about the transformation below
Mabrie Facial Institute
166 Geary Street
Floor 1300
San Francisco, CA 94108
Phone: (415) 445-9513
Text/SMS: (510) 296-3783
Monday–Friday 8:30 a.m.–6 p.m.
Do You Need Cheek & Chin Fillers?
The cheeks and chin are key areas of the face, and when they lack definition, you may feel that your face has a "soft" appearance. Maybe you have a "babyface," or a lack of angularity that makes you appear heavier. Some people opt for surgical cheek and chin augmentation, but at our San Francisco Bay Area practice, we offer a more versatile, non surgical solution. If you'd like a more prominent chin and cheekbones, dermal fillers can be used for natural-looking cheek and chin sculpting that creates definition and attractive contours.
Cheek & Chin Contouring Zones
Treatment Area 1:

Cheekbone

Treatment Area 2:

Chin

Treatment Area 3:

Facial Slimming
Our Solution: Cheek & Chin Fillers
At Mabrie Facial Institute, our approach offers more flexibility than traditional cheek and chin augmentation. We specialize in using fillers to shape and sculpt attractive contours for these key facial areas and define the outline of the face. We use dermal fillers such as Restylane®, Restylane® Lyft, RADIESSE®, JUVÉDERM®, and JUVÉDERM VOLUMA®.
Considerations for the Cheekbones
Cheekbones are the defining structures of the upper face, and high, pronounced cheekbones have historically been associated with attractive faces. The prominence of your cheekbones is a factor of the ratio of your zygomatic bone and the surrounding soft tissue (cheek skin and fat). If the most prominent part of your cheek is the area beneath the cheekbone, your cheeks will appear bottom-heavy.
Bottom-heavy cheeks contribute to a rounder face shape, and can be caused by genetically flat zygomatic bones, enlarged masseters, or enlarged parotid glands. In the case of the latter 2 conditions, we can combine cheekbone and chin contouring with jawline enhancement and/or BOTOX for masseter & jaw with neuromodulators.
Many women create the illusion of prominent cheekbones by using contouring makeup and highlighter. There are also surgical cheek augmentation options, such as cheek implants, but non surgical contouring offers many advantages, including superior customization.
Considerations for the Chin
The chin anchors the bottom portion of the face, making it the counterpart to the cheeks, which define the upper midface. When contouring the chin, there are numerous factors to consider, including chin projection, chin strength, and the proportion and overall shape of the chin.
Projection refers to how much the chin protrudes from the face, and is primarily determined by the underlying bone and fat. A chin that does not project forward in harmony with your other facial features can cause discordance, sometimes causing other features such as lips or nose, to appear over projected. When a chin lacks projection, it can appear shadowed, rather than illuminated.
Sometimes chin projection is restricted by an overactive mentalis muscle, which we can treat with a neuromodulator such as BOTOX® Cosmetic. This is best left in the hands of an experienced injector, because if the neuromodulator is placed too wide, the patient's smile may be affected. If a hyperactive mentalis muscle is untreated with a neuromodulator, the chin will remain underprojected regardless of the addition of dermal filler.
The width of the chin can influence the masculinity or femininity of the face. Wider chins are considered more masculine, while narrower chins are considered feminine. By shaping chin contours with filler, a wide, flat chin can be made to look more narrow, and a narrow chin can be broadened.
Chin height is determined by bone structure. A small chin that is short in height can take away from the length of the face, causing it to appear more round or square-shaped.
Real Patient Examples
What can be addressed with cheek and chin fillers?
Cheeks
The cheeks are an ideal area to add contour to the face. Contoured cheekbones create structure and frame upper facial shape. Cheek lift with fillers creates facial definition ensuring that the most prominent part of the cheek is the cheekbone. The results de-emphasizing bottom-heavy cheeks and create proportional V-shape.
Chin
Chiseled or softly contoured, the chin anchors the lower face. A small or under-projected chin can make the face appear round, lacking definition, and contribute to a weak jawline. Fillers can create projection, shape, and help define the lower face shape. Results are customized from subtle to amplified to create a projected, masculine chin with angled contours or a soft, feminine, V-shape chin, or anything in between.
Cheek & Chin With Slimming Enhancer
The BOTOX for Masseter & Jaw is an excellent addition to the Cheek & Chin Fillers procedure. Using neuromodulators like BOTOX or Dysport, we can slim bottom-heavy cheeks adding additional contour. Slimming the bottom of the cheeks can reshape the face and make the cheekbones "pop" further enhancing contour. This enhancer add-on accentuates Cheek & Chin Fillers results.
Your Cheek & Chin Fillers Procedure
At Mabrie Facial Institute, cheekbones are sculpted to provide facial structure and shape that is proportionate to the other facial features, creating balance and harmony without looking overdone or obvious. And our experienced injectors carefully sculpt the chin in all 3 dimensions: projection, height, and width. We correct asymmetry, and meticulously blend chin augmentation with the adjacent jawline to create a natural appearance. We stage all of this over 2 (or more) appointments for optimal results and satisfaction.
Initial Appointment
Our skilled injectors place cheek fillers along the zygoma (cheekbone) to shape and form the outer cheekbone prominence along the upper midface. If filler is placed too low on the face, it can create a bottom-heavy appearance. We carefully select the products we use, choosing different consistencies for different contouring effects.
For the chin, fillers are placed along the mandible (jawbone). The width, height, and projection of the chin can be modified depending on the type, amount, and location of filler placement. For the maximal chin projection, neuromodulator may be applied to the mentalis muscle when appropriate.
Refinement Appointment
At your refinement appointment, scheduled 1 to 3 months after your initial appointment, we carefully evaluate the new contours of your cheeks and chin. Since all swelling has subsided, we can see clearly where we need to layer on more filler for optimal contours. We are careful not to place too much filler at the first appointment because it can tend to pool or spread. The second appointment is our opportunity to build and "stack" more filler onto the foundation laid at the first appointment. This is how we achieve the amazing definition and contours our patients love.
For more about what to expect, visit Your Treatment Timeline.
WOW ME!
Our Full Face 360° package is perfectly designed to help you look your absolute best. From the top of your forehead to your chin and jawline, your Wow-worthy results will help you feel confidently ready for anything (from any angle).
TELL ME MORE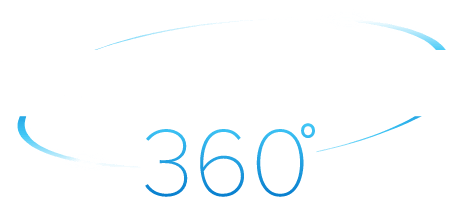 Cheek & Chin Fillers Pricing
For comprehensive pricing information, visit our Procedure Pricing page.
TREATMENT
PRICE
Cheek & Chin Fillers
Includes up to 4 syringes of filler.
PHYSICIAN
$5,300
PHYS. ASST.
$4,200
Refinement Syringes

PHYSICIAN
$600*
PHYS. ASST.
$500*
*Discounted syringe pricing applies only during the active (initial) treatment phase
Meet Your Injectors
Our team is made up of experienced medical professionals with a shared passion for facial rejuvenation and contouring with injectables. Hand-picked and trained by Dr. Mabrie, they work with you to create a treatment experience that exceeds your expectations. 
Schedule Me
We'd Love To See You
If you are interested in learning more about contouring your cheeks and chin with fillers, request a consultation online with one of the specialists at Mabrie Facial Institute or call us at (415) 445-9513 to schedule your initial appointment. If you'll be visiting us from outside the area, our Fly in for Your Procedure page was created just for you to help make planning your trip as smooth as possible. 
Cheek & Chin Fillers FAQs
How much do cheek & chin fillers cost?
The costs to shape the cheeks and chin with dermal fillers ranges from $4,200 to $5,300, based on injector at Mabrie Facial Institute.
Interested in financing your procedure? We offer CareCredit  and Alphaeon for your convenience. Both offer low-cost financing options, based on your credit history. Simply answer a few questions online and could receive an answer in just 5 minutes.
---
How long do cheek & chin filler results last?
Our preferred fillers are JUVÉDERM VOLUMA XC and RADIESSE. RADIESSE lasts up to 1 year with touch-ups at 6-month intervals, and JUVÉDERM VOLUMA XC results can last up to 2 years. For patients who desire short-term results, Dr. Mabrie offers fillers such as Restylane® Lyft, which last up to 6 months with touch-ups at 3-month intervals. Neurotoxin results typically last 3 or 4 months. To learn more, read our blog post on the longevity of fillers.
---
What if I don't like the results of my cheek or chin fillers?
Most of the fillers we use for cheek and chin enhancement are hyaluronic acid-based. This means they are reversible with an injectable enzyme called Hylenex, meaning we can reduce or erase your results if you change your mind. RADIESSE cannot be dissolved.
A Reputation Built on Results
I've been seeing dr Mabrie regularly and he has been awesome! Always patiently listen to my needs and...
I have been a patient of Dr. Mabrie for over 10 years and absolutely love going there. You will not...
I have been seeing Dr Mabrie since 2018 and I can honestly say, hands-down, he and his team are THE...
I chose Mabrie Facial Institute for my Botox and filler experience based on the reviews. I'm really...