Read about the transformation below
Mabrie Facial Institute
166 Geary Street
Floor 1300
San Francisco, CA 94108
Phone: (415) 445-9513
Text/SMS: (510) 296-3783
Monday–Friday 8:30 a.m.–6 p.m.
Also known as
Lip Injections, Lip Plumping, Lip Augmentation, Lip Enhancement
Do You Need Lip Fillers?
As the focal point of the lower face, the mouth is key for communication and self-expression. Full, soft lips are considered attractive on both women and men, but many of us weren't born with ideal lip contours. If you want fuller, more sensuous lips that look like the product of good genes, Mabrie Facial Institute can help.
We specialize in natural-looking lip augmentation with filler injections for a "San Francisco aesthetic"—fashionable, well-groomed, and above all, natural appearance. And our treatment is about more than just the lips. We address lines and shadows around the mouth, too, so you look radiant, healthy, and like the best version of you.
Our Solution: Lip Injections With Fillers for Soft, Natural Enhancement
Ideal lips are plump with a gentle, "Cupid's bow," and follow the golden ratio of 1 to 1.6, upper lip to lower lip. However, many of us have naturally thin, asymmetrical, or flat lips that could use a little help. Sometimes contouring is needed to create a more defined border or bring the lips into better proportion with other features.
It's important to treat lips artfully, avoiding a plastic, overdone look. At Mabrie Facial Institute, we create the look of full, sensual lips with dermal fillers from the Restylane® and JUVEDERM® families. We are careful to stay within the natural curves of the lip in order to provide the most realistic-looking results for both women and men.
One of the reasons some individuals end up with overfilled, unnatural looking lips is because of the caliber of the injector and the tools he/she uses. Our team uses the latest proven techniques and technology, including the blunt-tipped microcannula—which also minimizes bruising and lowers the risk of vascular occlusion. We place the microcannula just under the skin, and use a fanning technique similar to liposuction for precise filler application. We also introduce smaller quantities of filler and stage treatment across 2 appointments.
Real Patient Examples
What can be addressed with lip fillers? 
Height
Increase the size of the lip by creating natural height without adding too much projection.
Fullness
Add fullness by artfully increasing the height and projection of the lips. The results are a natural and soft.
Proportion
Create a harmonious, balanced lip complimentary to your features. Proportionality, the most coveted ratio of the upper to lower lip is 1:1.6 upper to lower (the golden ratio) for the most natural, healthy appearance.
Wrinkles
Restore volume loss to create a smooth, wrinkled-free surface. Texture is rejuvenated using soft filler creating a hydrated, youthful appearance.
Widening
Widening the lips can help promote facial harmony and balance. Adding height along the upper and lower lip with focus on the lateral edges can make the lips wider.
Male Lips
Men can benefit from lip fillers too! A hydrated, proportionally defined lip is youthful and promotes a healthy appearance. Our approach is conservative, reserved and artful to maintain masculine characteristics.
Asymmetry
Improve balance and symmetry to reshape the lips. The results are harmonious to the lips in relation to each other and the whole face.
Your Lip Filler Procedure
Creating a beautiful mouth involves more than just adding volume. At Mabrie Facial Cosmetic, our Illumination 360° approach means we evaluate your lips from every angle, in a variety of lights, to assess projection, proportion, and definition. Additionally, we are very proud of our "San Francisco aesthetic," which is stylish, polished, and natural. You can count on results that look vibrant, youthful, but never overdone or obvious.
Initial Appointment
To create a soft, balanced, youthful look, we introduce fillers with a fine, flexible microcannula that decreases bruising, greatly increases safety, and minimizes the risk of arterial occlusion. We correct asymmetry, lines, and shadows and add just the right amount of fullness and shape.
About 1 to 3 months after your initial appointment, we will polish and perfect your results at your refinement appointment.
Refinement Appointment
When too much filler is placed in the lips at one time, it can spread out and cause less-than-ideal results. After the initial swelling has completely subsided, we can subtly add more filler where needed to produce a natural-looking, balanced, sensuous mouth.
For more about what to expect, visit Your Treatment Timeline.
WOW ME!
Our Full Face 360° package is perfectly designed to help you look your absolute best. From the top of your forehead to your chin and jawline, your Wow-worthy results will help you feel confidently ready for anything (from any angle).
TELL ME MORE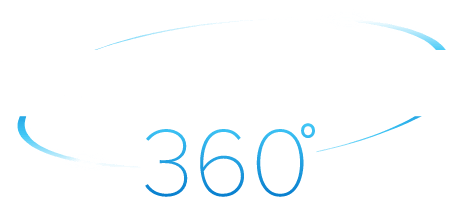 Lip Filler Pricing
For comprehensive pricing information, visit our Procedure Pricing page.
TREATMENT
PRICE
Lip Fillers

PHYSICIAN
$2,000
PHYS. ASST.
$1,000
Lip Enhancer Add-On
Available with package purchase.

PHYSICIAN
$1,200
PHYS. ASST.
$1,000
Meet Your Injectors
Our team is made up of experienced medical professionals with a shared passion for facial rejuvenation and contouring with injectables. Hand-picked and trained by Dr. Mabrie, they work with you to create a treatment experience that exceeds your expectations. 
Schedule Me
We'd Love To See You
If you are interested in learning more about contouring your lips and mouth with filler injections, request a consultation online with one of the specialists at Mabrie Facial Institute or call us at (415) 445-9513 to schedule your initial appointment. If you'll be visiting us from outside the area,  our  Fly in for Your Procedure  page was created just for you to help make planning your trip as smooth as possible. 
Lip Fillers FAQs
How much do lip injections cost?
As a standalone treatment, lip enhancement costs range from $1,000 to $2,000 at Mabrie Facial Institute, depending on Injectors. For a complete list of filler treatment package prices, please visit our Procedure Pricing page. 
---
What can I expect after lip fillers?
Some common injection-related reactions may occur, such as swelling, bruising, pain, itching, discoloration, and tenderness at the injection site. For additional information, read our Treatment Timeline page.
---
How long will my lip injection results last?
Lip enhancement with Restylane and JUVÉDERM can typically last between 4 to 6 months. Your individual treatment results may vary.
Without touch-up injections, your lips will gradually return to their original fullness. Periodic touch-up injections will help you maintain a fresh look for many years.
A Reputation Built on Results
I've been seeing dr Mabrie regularly and he has been awesome! Always patiently listen to my needs and...
I have been a patient of Dr. Mabrie for over 10 years and absolutely love going there. You will not...
I have been seeing Dr Mabrie since 2018 and I can honestly say, hands-down, he and his team are THE...
I chose Mabrie Facial Institute for my Botox and filler experience based on the reviews. I'm really...