View Jawline Fillers
in our Gallery
?>
Mabrie Facial Institute
166 Geary Street
Floor 1300
San Francisco, CA 94108
Phone: (415) 445-9513
Text/SMS: (510) 296-3783
Monday–Friday 8 a.m.–5:30 p.m.
An Enhancer for a More Youthful Jawline
Jowls, fullness, and general lack of definition are among the most frequent concerns we hear from people seeking a Lower Face Rejuvenation package at our San Francisco practice. While this package targets the chin, anterior jawline, and pre-jowl skin, some patients may want to amplify their results by adding our posterior jawline enhancer for the ultimate contoured, defined lower face.
What's Going On?
Many people lose bone density with age, and this can cause the posterior bony angle of the jaw to decrease in prominence. This flattens the posterior jawline from an "L" shape to an almost straight line, which we associate with aging or being overweight. The angle of the jaw may also move up and forward.
The lack of prominence in the posterior jawline can leave the lower face looking undefined. When we improve the definition and contour of this area, it creates a more youthful, attractive appearance.
Our Solution: Posterior Jaw Enhancer Treatment
Most individuals don't realize how much their jawline is impacting their appearance until we rejuvenate this area with fillers. We use fillers from the JUVÉDERM® and Restylane® families and strategically place them along the jawline and at the angle of the mandible. It is very important that this treatment is staged over 2 (or more) appointments. Too much filler at once can pool and create additional heaviness in this area.
Your Jaw Enhancement Procedure
Jawline fillers are staged over 2 or more appointments for optimal results. At the initial appointment, we restore volume to the larger anatomical areas, creating a foundation for the more subtle refinements we make at your second appointment.
In 1 to 3 months, you return for your refinement appointment. You will receive additional filler to the posterior jaw area. If your treatment was part of a package, we will make refinements to other areas as well. Results in the jaw area tend to last approximately 9 to 12 months.
For more about what to expect, visit Your Treatment Timeline.
WOW ME!
Our Full Face 360° package is perfectly designed to help you look your absolute best. From the top of your forehead to your chin and jawline, your Wow-worthy results will help you feel confidently ready for anything (from any angle).
TELL ME MORE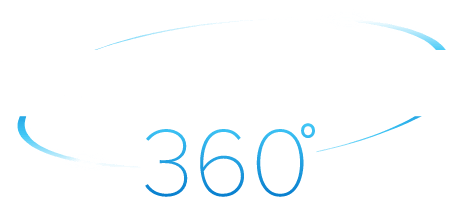 Posterior Jaw Rejuvenation Pricing
For comprehensive pricing information, visit our Procedure Pricing page.
TREATMENT
PRICE
Posterior Jaw Rejuvenation

PHYSICIAN
$2,000
PHYS. ASST.
$1,400
Posterior Jaw Rejuvenation Add-On
Available with package purchase.

PHYSICIAN
$1,200
PHYS. ASST.
$1,000
Meet Your Injectors
Our team is made up of experienced medical professionals with a shared passion for facial rejuvenation and contouring with injectables. Hand-picked and trained by Dr. Mabrie, they work with you to create a treatment experience that exceeds your expectations. 
Schedule Me
We'd Love To See You
If you are interested in learning more about facial rejuvenation, request a consultation online with one of the specialists at Mabrie Facial Institute or call us at (415) 445-9513 to schedule your initial appointment. If you'll be visiting us from outside the area, our Fly in for Your Procedure page was created just for you to help make planning your trip as smooth as possible.
Jawline Contouring FAQs
How long do jawline fillers last?
Jawline fillers typically last 12 to 15 months. Our goal is to  extend the duration of your filler results, so we take a phased approach that anticipates filler breakdown. We create a personal treatment plan for each of our facial contouring patients that includes touch-up treatments 1 or 2 times a year. This keeps the results looking fresh, and reduces the amount of filler needed per treatment.
---
How much does jawline contouring with fillers cost?
At MFI in San Francisco, the price of jawline contouring can range from $1,000 to $2,000, depending on several factors. If you see one of our PA Injectors, the fee is $1,000 if added on to another treatment package, and $1,400 as a standalone treatment (posterior jawline only). If you see Dr. Mabrie, the fee is $1,200 when added to another treatment package, and $2,000 as a standalone treatment. Additional syringes of filler used at your refinement appointment are offered at a discounted price of $500-$600. For a complete list of filler treatment package prices, please visit our Procedure Pricing page. 
---
Are bruising, swelling, and firmness normal for jawline filler recovery?
Yes, bruising, swelling, firmness, lumps, bumps—all of these are normal after jawline filler treatment. These may even appear unevenly or asymmetrically. That's also normal. These typically peak within 24 to 48 hours of your treatment, but can last to some degree for up to 4 weeks. We recommend cold compresses on day one, then warm compresses intermittently after that. Visit our page about understanding the recovery process for more tips. The most important advice is to try and relax and be patient—your results will be worth it!
A Reputation Built on Results
I went to see dr Mabrie a few days ago and I couldn't be more satisfied. I've been seeing dr Mabrie...
It was my first time and it's the best experience I've ever had , thanks to Dr. Mabrie and the team...
Kimberly, Rochelle, and the entire team were warm, welcoming and knowledgeble. Everything felt accessible...
Super happy with my results every time I visit Dr. Mabrie. I just returned from my 3rd visit and when...