Mabrie Facial Institute
166 Geary Street
Floor 1300
San Francisco, CA 94108
Phone: (415) 445-9513
Text/SMS: (510) 296-3783
Monday–Friday 8:30 a.m.–6 p.m.
Hair Restoration With PRP Therapy
Thinning hair affects both women and men—sometimes starting in a person's early 20s. For many people, restoring a fuller head of hair is key to maintaining a youthful and attractive appearance. But surgical hair transplants are expensive, painful, and time-consuming. Topical and oral medicines, such as Rogaine® and Propecia®, can be messy, costly, and only work when you use daily. For people who want a better option for thinning hair, Mabrie Facial Institute offers PRP for hair loss in San Francisco.
What Is PRP for Hair Loss?
PRP hair restoration therapy involves isolating platelets containing growth factors—substances capable of stimulating cellular growth or healing—from your own blood and injecting them into your scalp to reinvigorate hair follicles. It is believed that the injections promote the growth of collagen, endothelial cells, hair follicles, and new blood vessels. PRP therapy has been used in medicine for more than 30 years in fields such as orthopedic surgery, dentistry, facial reconstructive surgery, and wound care to promote healing.
Who Is a Good Candidate for PRP Hair Therapy?
People with early hair loss tend to respond best to PRP therapy. Also, this treatment tends to work best on women and men with hair thinning around the crown or genetic hair loss following a "M-shaped" hair loss pattern.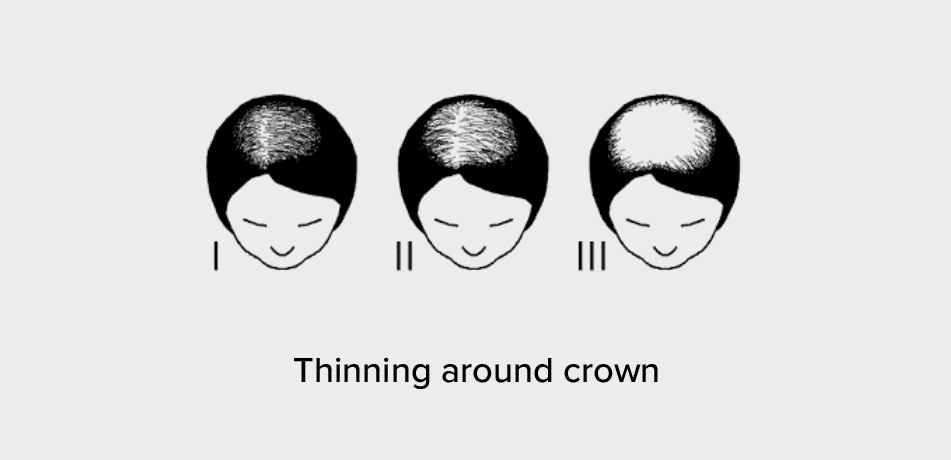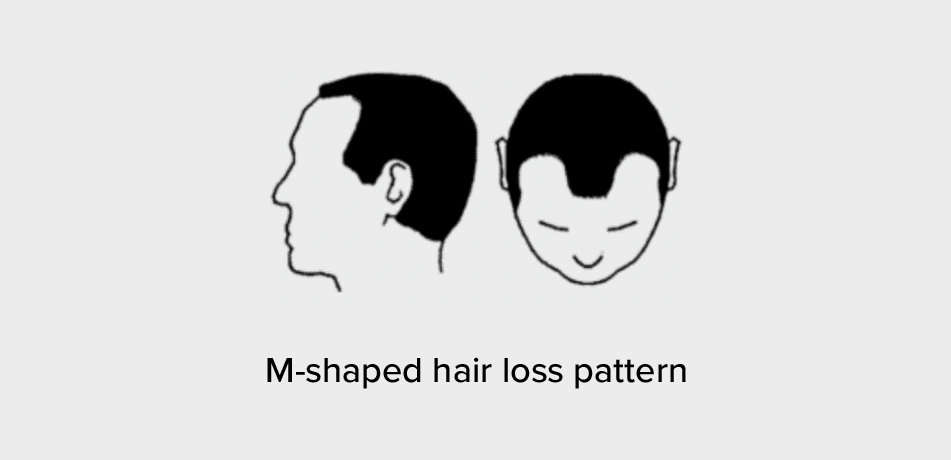 If your hair loss is due to a hormonal imbalance or other medical condition, it is best to have your primary care physician rule out other underlying causes for hair loss.
We recommend that all patients see their primary care physician to evaluate their hair loss and obtain blood tests. If you've had recent blood tests done, we may be able to use those results. We can also order them for you.
We will be looking at the following bloodwork: complete blood count, complete metabolic panel, iron studies, thyroid panel, hormones, vitamins, minerals, and autoimmune antibody panels. For exact bloodwork needed please call our office.
You may not be a good candidate for PRP therapy for hair loss if you are in poor health, are pregnant or breastfeeding, have a history of drug or alcohol abuse, or have a blood disorder
What to Expect
The PRP treatment is a three-step process performed by either Dr. Mabrie or his Physician Assistant, Kimberly. During your separate, initial consultation, we'll review your health history, examine the scalp, and order bloodwork to determine if you're a good candidate for treatment.
Following review of your bloodwork, we'll schedule your first PRP treatment.
Treatment Day
Plan to spend about an hour with us for your first PRP treatment. While the treatment itself takes about 15 minutes, we allow additional time to make sure you're comfortable, perform the blood collection, and prepare your platelet-rich plasma for treatment.
Kimberly, our Physician Assistant, will inject your PRP directly into the scalp in areas where the hair is thinning.
Ways you can prepare for your treatment:
Arrive with clean, washed hair, free of styling products.
Drink plenty of water the day before and day of your treatment; it's best to be hydrated during blood draws.
Eat normally on the day of your treatment.
You may continue other hair loss treatments such as Minoxidil, laser, and/or hormone blocking tablets.
Discontinue multivitamins and natural blood thinning agents (vitamin E, vitamin A, ginkgo, fish oil, essential fatty acids) one week prior to procedure.
Limit alcohol consumption 3 days before your PRP session.
When Do I See Results?
Results may be noticeable as early as 3 months; however, it could take up to 6 months for more visual improvements.
For best results we highly recommend following the treatment schedule protocol:
1 treatment per month for the first 3 months
Booster treatment 3 months later (6 months from the initial treatment)
Maintenance treatment yearly (based on results)
How Much Does PRP Cost?
PRP PACKAGES
PRICE
PRP Year
*Includes 5 treatments for the year ($1,000 savings when purchased as a package)
$4,500*
PRP Starter Package
*Includes 3 treatments ($500 savings when purchased as package)
$2,800*
Per Treatment
*Pricing does not include consult fee and/or laboratory and testing fees.
$1,100*
To learn more, visit our Fees & Financing page.
Are There Side Effects?
Because the growth factors injected come from your own blood, there is no risk of allergic reaction or communicable diseases. However, any therapy that involves injections always carries a risk of side effects such as:
Redness, swelling, and bruising at the injection sites
Injury to blood vessels or nerves
Infection
A Multi-Faceted Approach
There are many factors that can cause hair loss and thinning including: stress, hormone imbalance, bad nutrition, and over-styling. For the best outcomes, we may recommend a multi-faceted Treatment Plan in addition to your PRP treatments that includes Nutrafol supplements and/or Minoxidil (Rogaine).
Nutrofol is an over-the-counter supplement available for women and men composed of standardized, active botanicals developed to improve hair growth and quality. Taken daily, Nutrafol safely and effectively promoted hair growth based on results from a 6-month, randomized, double-blind, placebo controlled study (Journal of Drugs in Dermatology, May 2018, Volume 17, Issue 5.). Nutrafol is available to purchase online and in our office.
Minoxidil (Rogaine) is a FDA-approved, topical medication for hair thinning and regrowth. Safe to use with your normal haircare routine, Rogaine can be used on color or chemically treated hair. Minoxidil is available online and at retailers and may be provided at our office, if appropriate.
Our Injection Team will customize a Treatment Plan for to address your particular needs during your Initial Visit.
The Team at
Mabrie Facial Institute
Our team is made up of experienced medical professionals with a shared passion for facial rejuvenation and contouring with injectables. Hand-picked and trained by Dr. Mabrie in the Illumination 360° approach, they work with you to create a treatment experience that exceeds your expectations.
We'd Love To See You
If you are interested in learning more about PRP therapy for hair loss and whether it's an appropriate treatment for you, request a consultation online with one of the specialists at Mabrie Facial Institute or call us at (415) 445-9513 to schedule your initial appointment. If you'll be visiting us from outside the area, our Fly in for Your Procedure page was created just for you to help make planning your trip as smooth as possible.
A Reputation Built on Results
You deserve the highest caliber of service, care, and results, and at Mabrie Facial Institute, we're committed to providing all that and more. But don't take our word for it—see for yourself what our actual patients have to say about their experiences with us.
Read More Patient Reviews
Back to Top