View Eyebrows
in our Gallery
Mabrie Facial Institute
166 Geary Street
Floor 1300
San Francisco, CA 94108
Phone: (415) 445-9513
Text/SMS: (510) 296-3783
Monday–Friday 8:30 a.m.–6 p.m.
Awaken Your Look
Has your face taken on a sad or sleepy expression with age that doesn't match how you feel inside? It's often the eyebrows that create the illusion of fatigue that ages us. Eyebrows accentuate and frame the eyes, and their shape and positioning impact the appearance of the whole face. The eyebrows play a large role in how others perceive us, as their movement and positioning communicate different emotions. While the medial brow does not change much over time, the lateral brow or "tail" of the eyebrow, begins to move downward resulting in brow ptosis that can cause a sleepy or sad appearance. Fortunately, at Mabrie Facial Institute in the San Francisco Bay Area, we can rejuvenate your brows and restore an alert, refreshed look—all without surgery.
What's Going On?
There are several causes for age-related sagging and volume loss of the lateral brow. Bone resorption in this area causes a lack of skeletal support under the brow, causing it to droop. Additionally, fat and soft tissue atrophy, resulting in volume loss in this area. The orbital retaining ligament that normally holds up the skin and underlying tissue of the brow becomes lax, causing the tissue to sag.
Our Solution: Lateral Brow Rejuvenation
Lateral brow rejuvenation can help you regain the brow contours that help you look more rested, refreshed, and alert. To restore shape and volume to the lateral brow, we layer dermal filler beneath it, giving the brow a subtle lift and projection. It is important to complete this treatment in stages, as too much filler at once will spread outwardly rather than build upward. Treating the lateral brow with dermal fillers such as JUVÉDERM® and Restylane® is an advanced procedure that requires knowledge of anatomy and experience with treating this area.
Your Brow Rejuvenation Procedure
Lateral brow rejuvenation is typically staged across 2 or more appointments so that we can layer the filler and create beautiful, natural-looking contours. At your first appointment, our team will discuss your goals and concerns and put together your personalized treatment plan. Then we carefully administer the first layer of filler.
We schedule the refinement appointment for 1 to 3 months later. At this point, all swelling has resolved, and we layer on additional filler only where it is needed.
WOW ME!
Our Full Face 360° package is perfectly designed to help you look your absolute best. From the top of your forehead to your chin and jawline, your Wow-worthy results will help you feel confidently ready for anything (from any angle).
TELL ME MORE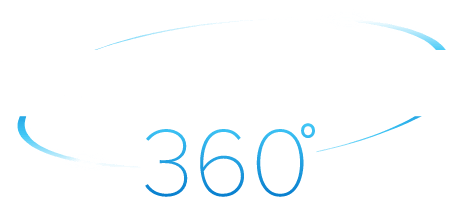 Lateral Eyebrow Rejuvenation Pricing
For comprehensive pricing information, visit our Fees & Financing page.
TREATMENT
PRICE
Lateral Eyebrow Rejuvenation

PHYSICIAN
$2,000
PHYS. ASST.
$1,400
Lateral Brow Enhancer Add-On
Available with package purchase.

PHYSICIAN
$1,200
PHYS. ASST.
$1,000
Meet Your Injectors
Our team is made up of experienced medical professionals with a shared passion for facial rejuvenation and contouring with injectables. Hand-picked and trained by Dr. Mabrie, they work with you to create a treatment experience that exceeds your expectations. 
Schedule Me
We'd Love To See You
If you are interested in learning more about facial rejuvenation, request a consultation online with one of the specialists at Mabrie Facial Institute or call us at (415) 445-9513 to schedule your initial appointment. If you'll be visiting us from outside the area, our Fly in for Your Procedure page was created just for you to help make planning your trip as smooth as possible.
Lateral Eyebrow Rejuvenation FAQs
How much does a non surgical brow lift with fillers cost?
The cost of a non surgical brow lift at MFI in San Francisco ranges from $1,000 to $2,000. The fee for treatment with our exceptionally trained PA Injectors is $1,000 as an add-on to another treatment package, and $1,400 as a standalone procedure (eyebrows only). Lateral eyebrow rejuvenation with Dr. Mabrie is $1,200 as an add-on and $2,000 by itself. If more syringes are needed at your follow-up appointment, those are offered at a discounted price of $500-$600. For a complete list of filler treatment package prices, please visit our Fees & Financing page.
---
What are the risks of filler injections around the eyes?
The biggest risk with filler injections around the eyes is vascular occlusion—when an artery is compressed or blocked by filler. This rare complication can lead to tissue necrosis (death) or even blindness. At MFI, our team is made up of highly qualified Physician Assistants and an experienced facial plastic surgeon, meaning they have exceptional understanding of facial anatomy and how to avoid injection danger zones. Signs of vascular occlusion present right away, and the hyaluronic acid fillers we use in this area can be quickly dissolved with a product called Hylenex® which we keep on hand for your safety.
---
Does lateral brow rejuvenation with fillers hurt?
No one can promise injectable treatments without any discomfort, but at MFI, we go the extra mile to ensure you are comfortable and relaxed during your treatment. We can use numbing cream and lidocaine (local anesthetic) injections prior to your fillers so that you feel very little. Additionally, the fillers come pre-mixed with anesthetic to enhance your comfort.
A Reputation Built on Results
I've been a patient of Dr Mabrie for over ten years. I've been so very pleased with all of the treatments...
Just by calling the Mabrie Facial Institute you are transcended into a completely different world....
I've been coming for years to see the fabulous Dr. M and his wonderful team. Thanks you so much for...
Tiffany is an excellent injector and care provider. She is meticulous in her approach to Botox and fillers...