Mabrie Facial Institute
166 Geary Street
Floor 1300
San Francisco, CA 94108
Phone: (415) 445-9513
Text/SMS: (510) 296-3783
Monday–Friday 8:30 a.m.–6 p.m.
BOTOX's Favorite "Cousin"
With the popularity of BOTOX® Cosmetic there was bound to be some competition. Dysport® (formerly known as Reloxin) is another neuromodulator that works in the same way as BOTOX. Made by the same company as Restylane®, we offer Dysport as an alternative to BOTOX for our patients in the San Francisco Bay Area. The team at Mabrie Facial Institute specializes in non surgical facial rejuvenation with neuromodulators, and can help you decide which of these products will work best for you.
What Are the Benefits of Dysport?
Time is not always on our side, especially when it comes to maintaining a youthful-looking face. Facial wrinkles are often one of the first signs of aging. If you aren't ready for cosmetic surgery but would like to perk up your look, having Dysport could be just right for you. Commonly treated areas include:
Horizontal forehead creases
Wrinkles around the outside corners of the eyes (crow's feet)
Vertical lines between the eyebrows
During your consultation with your Injector, they will ask you to describe your cosmetic goals and review the available treatment options.
How Does Dysport Work?
Dysport, like BOTOX, is a neuromodulator made from purified clostridium botulinum. It effectively treats "dynamic wrinkles" which are caused by facial muscle movement. Dysport temporarily relaxes the targeted facial muscles preventing them from contracting and causing lines and wrinkles.
Soon after treatment the muscle movement ceases and the wrinkles begin to smooth out. Improvements from Dysport are not permanent, so you will need to return for additional injections every few months to keep them up.
How Long Does Dysport Last?
Results from Dysport injections last about 3 months, with younger patients sometimes reporting longer-lasting results. You can enjoy your results indefinitely with regularly scheduled maintenance treatments.
What Are the Differences Between Dysport and BOTOX Cosmetic?
While Dysport and BOTOX Cosmetic injectable wrinkle treatments are both neuromodulators, there are some notable differences between the products as well. They both contain the same active ingredient, purified clostridium botulinum (botulinum toxin type A); however, Dysport is suspended in lactose and BOTOX is suspended in sodium chloride. Additionally, Dysport differs in the following ways:
In U.S. clinical trials, Dysport was shown to take effect within 1 to 2 days instead 3 to 5 days for BOTOX Cosmetic; it also may last longer, especially in younger patients.
The wrinkle-relaxing effects of Dysport have been found to spread farther from the injection site than with BOTOX Cosmetic, which can reduce the number of required injections but also the precision.
Dysport may be a more affordable choice over BOTOX Cosmetic for some patients.
What Are the Differences Between Dysport and Dermal Fillers?
We offer a variety of modern injectable wrinkle treatments designed to restore a youthful look to your face. These treatments vary in the type of wrinkles they correct and in how they achieve this goal. Dermal fillers such as JUVÉDERM® Injectable Gel and Restylane®, are designed to restore volume to the skin as collagen is lost. They fill in wrinkles, creases, folds, and recessed areas. Dysport corrects only a specific type of wrinkle called "dynamic wrinkles," which are caused by repeated muscle movement. Dysport and other neuromodulators relax the associated facial muscles and allow the skin to gradually smooth out.
WOW ME!
Our Full Face 360° package is perfectly designed to help you look your absolute best. From the top of your forehead to your chin and jawline, your Wow-worthy results will help you feel confidently ready for anything (from any angle).
TELL ME MORE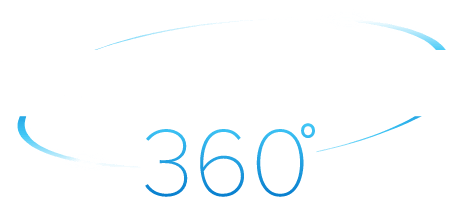 How Much Does Dysport cost?
The price of neuromodulators such as Dysport can range from $360 for a single treatment area to $1,200. The price is dependent on the amount of product used, the number of treatment areas, and the Injector. Prices are subject to change, so please call or check our Fees & Financing page for current pricing.
Meet Your Injectors
Our team is made up of experienced medical professionals with a shared passion for facial rejuvenation and contouring with injectables. Hand-picked and trained by Dr. Mabrie in the Illumination 360° approach, they work with you to create a treatment experience that exceeds your expectations.
We'd Love To See You
Find out why so many women and men choose Mabrie Facial Institute for Dysport treatment in the San Francisco Bay Area. Request a consultation online with one of our Injectors, or call us at (415) 445-9513 to schedule your initial appointment. If you'll be visiting us from outside the area, our Fly in for Your Procedure page was created just for you to help make planning your trip as smooth as possible.
A Reputation Built on Results
Dr. Mabrie is a miracle worker! He approached my treatment with the utmost care and he listened to...
I had such a great experience MF Institute. Kimberly and her team did such a great job making me feel...
Had Botox in February with Kimberly and I absolutely love it! Full forehead, between the eyes, crows...
I really can't say enough about Dr. Mabrie and the staff at the Mabrie Facial Institute. First, Dr....