Illuminating the Face With Fillers
A treatment process created by Dr. Mabrie called Illumination 360˚ represents a paradigm shift in the use of dermal fillers. At his practice in San Francisco, Dr. Mabrie studies how light interacts with your features, then uses fillers to correct shadows caused by volume loss and define your key features, revealing the most attractive version of you—no filter required! It's Your Face, Perfected, and it means you look your best from every angle, in any light.
Why Illumination 360°?
For some of us, there's an aspect of our looks that has been a source of frustration for a long time. For all of us, the effects of aging and environmental damage inevitably change the look of our faces as time passes. Almost everyone occasionally stops in front of a mirror and, with their fingertips, raises, covers or smooths a facial feature, dreaming of what their look could be.
It's rarely a single feature or area that detracts from our ideal appearance. It's a combination of inherent traits and subtle changes that creep onto our face over time. That's why treatment packages are such a key part of Dr. Mabrie's protocol.
Dr. Mabrie uses a range of the latest FDA-approved dermal fillers with a comprehensive approach to correct and define your facial contours in one short Initial Treatment and one Refinement visit. Dr. Mabrie may decide to:
• Brighten up your eyes by reducing dark circles, puffy bags and tear troughs, making you look more youthful, more alert, and more rested than you have in years.
• Fill hollows and folds where the foundation tissues under your skin have lost volume. Volume loss is one of the biggest contributors to an aged appearance; restoring a firm support structure under surface skin can smooth wrinkles and eliminate that gaunt look.
• Sculpt your cheekbones non-surgically, giving you today's coveted chiseled look. While yours may not be the next face appearing on magazine covers, you'll likely welcome its appearance in your own mirror.
• Refine the contours of the nose with more flexibility than surgical rhinoplasty offers.
• Enhance the profile and jawline by adding shape and prominence to an undefined or "weak" chin.
The Process
Maybe you already use makeup to conceal, contour, and highlight, and maybe you apply beauty filters to your social media pics. But what if you could look like that enhanced version of yourself all the time? With our innovative treatment process, you can.
Step 1: Initial Visit
Illumination 360˚ uses dermal fillers to improve the shape and structure of your face, rejuvenating and enhancing your appearance. It reveals the best version of yourself, in all lighting, from every angle–in a single visit.
In our office, new patients interested in Illumination 360˚ may receive treatment to:
The entire face(Full-Face Treatment)
Multiple select areas(Foundation Treatment)
Single treatment area
Full-Face Treatment
The most transformative procedure we offer is a Full Face Treatment, treating the upper and lower areas of the face, restoring volume loss for rejuvenation, and contouring the face for enhancement. This is a great procedure for men and women, young and old.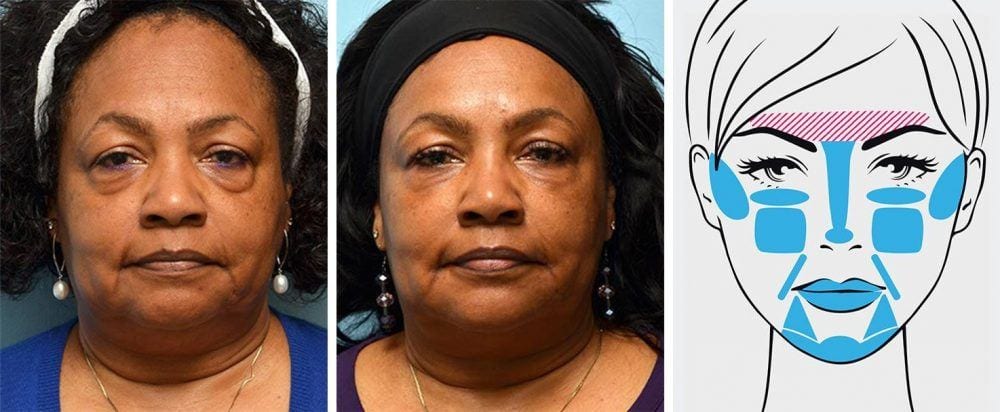 ---
Foundation Treatment
Often focused on either the upper face (eyes, cheeks, nose, brow) or the lower face (lips, mouth, chin), the Foundation Treatment is a completely customized treatment package that takes the Single Area Treatment to the next level with subtle corrections and refinements.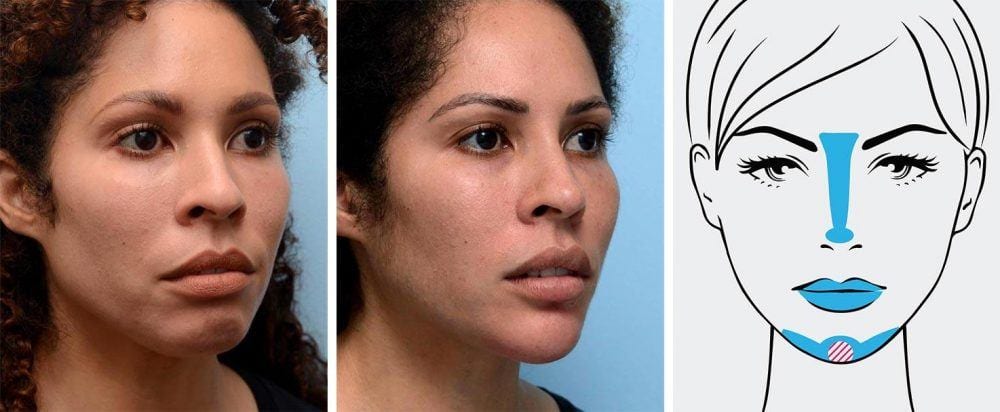 Single Area Treatments
Over the past decade, Dr. Mabrie has perfected treatments for single areas that patients commonly want to improve. These include:
Eyes
Nose
Lips
Cheeks
Chin
Although patients often initially seek correction of a single area, the best results are typically achieved by using a multi-zone treatment approach. As Dr. Mabrie has discovered through performing thousands of Illumination 360˚ treatments, there is often a synergistic effect in treating more than one area. This is why most of Dr. Mabrie's patients opt for a Foundation or Full Face Treatment.
Step 2: Refinement
Refinement is an essential part of achieving the amazing results Dr. Mabrie's patients enjoy. This appointment, scheduled 1 to 3 months after your Initial Treatment, polishes and refines your new look. Fillers used at the Refinement appointment are specially priced, and there is no charge for Dr. Mabrie's additional time.
How much does Illumination 360° cost?
Dr. Mabrie has developed his treatment package pricing to provide the best value for most patients. For specific pricing information, visit our Fees & Financing page.
Dr. David Mabrie
For more than a decade, Dr. David Mabrie has been perfecting his technique for optimizing facial beauty with dermal fillers. He is the only facial plastic surgeon in San Francisco whose practice is focused entirely on injectables.
Getting Started
To get started looking your best 24/7, request your consultation online or call us at (415) 445-9513 to schedule your Initial Treatment.