This time, it's the Incredible Jaw Toner® Facial Exerciser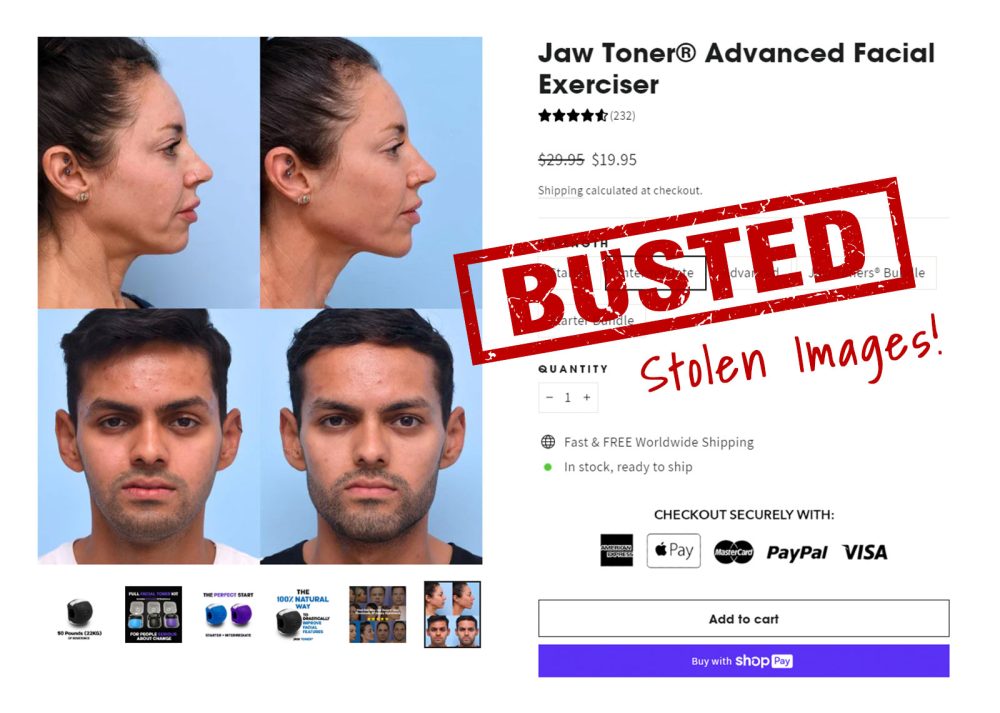 It's not the first time this has happened. We've seen our photo gallery cases stolen and used on sites for facial implants or fat transfer, but this is a first. The Jaw Toner is a device that claims to slim, tone, sculpt, and reverse signs of aging in your jaw.
We understand why the makers of a jaw exercise tool would be envious of our before-and-afters: they show real results. 
See what the MFI team has to say about these alleged results:
Do jaw exercises work?
We're not going to comment on whether or not the Jaw Toner works. But we can compare the mechanism of action to a nonsurgical treatment we know works: chin & jawline filler.
Jaw toning exercise devices like the Jaw Toner are designed to be placed in the mouth and chewed on. The idea is that they work the muscles in the jaw and neck, which, in turn, leads to a more defined chin and jawline. Here's why consumers might not get the optimal results from an exerciser:
Doesn't address volume loss. Many of our chin and jawline filler patients have volume loss caused by bone resorption and fat breakdown. This contributes to skin laxity, resulting in a softened jawline and chin. The only non surgical way to address these concerns is by restoring lost volume and adding structure to the jawline (we do this with chin and jawline filler).
Doesn't account for bone structure. Most of our patients who complain of a "weak" chin or jawline don't have underdeveloped jaw muscles. They have an underlying bone structure that causes a lack of prominence in their chin and jawline. Exercise can't enhance bone structure, but filler can.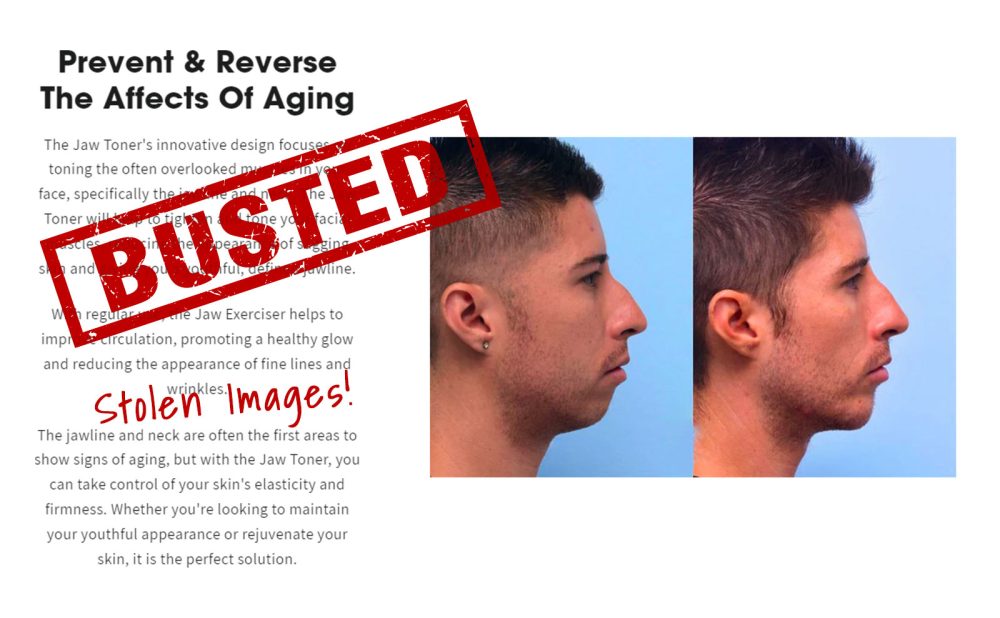 In all seriousness…
While imitation is the sincerest form of flattery, we want to set the record straight and make it clear that these are our results, achieved for MFI patients using filler. While you're free to purchase a Jaw Toner if you want to try it, just do so knowing that those aren't their real results, they're ours.
If you're serious about adding definition and structure to your lower face, check out our chin & jawline filler page. And to see more of our real patient photos, visit our authentic before and after gallery.
To discuss your options with one of our expert Injectors, request a consultation online, or call  (415) 445-9513 to schedule your appointment.