Mabrie Facial Institute
166 Geary Street
Floor 1300
San Francisco, CA 94108
Phone: (415) 445-9513
Text/SMS: (510) 296-3783
Monday–Friday 8:30 a.m.–6 p.m.
Interested in JUVÉDERM Products?
JUVÉDERM is one of the biggest names in aesthetics, and JUVÉDERM products are among the most trusted and popular of all dermal fillers. The experienced Injectors at Mabrie Facial Institute can help you understand more about these related but different products and develop a personalized treatment plan just for you. People visit MFI from the peninsula (Mountain View, Palo Alto, San Mateo), as well as the East Bay and cities throughout California and the U.S. for JUVÉDERM.
About the JUVÉDERM Family of Products
Developed by the same company that created BOTOX® Cosmetic, JUVÉDERM products offer a smooth consistency and a natural look and feel when injected. Not only are they FDA-approved, they are approved for all skin types and colors.
Hyaluronic acid (HA) is the active ingredient in each of the products in the JUVÉDERM family. This is a naturally occurring substance that binds water to cells, bringing volume and hydration to the skin. This softens lines and shadows, restoring a more youthful, supple look to areas like the lips, cheeks, and lower face. JUVÉDERM offers several formulas—each pre-mixed with lidocaine for your comfort—designed to treat different concerns.
JUVÉDERM Injectable Gel
JUVÉDERM is a gel-like dermal filler used to diminish wrinkles by filling in underneath the skin, forming a strong support structure for facial skin just like you had when you were younger. This product is similar in composition to Restylane®.
JUVÉDERM is often used to minimize nasolabial folds, or the wrinkles commonly referred to as "parentheses" around the mouth. It can also be used to sculpt facial features like the cheeks and chin, reduce the appearance of scars, or to refine the nose during a non surgical nose job.
JUVÉDERM VOLUMA XC
VOLUMA XC is an injectable gel filler that can restore volume to cheeks that look flat or sunken. As we age, facial skin, fat, and bones deteriorate, causing the cheeks and under eye area to wither. VOLUMA puts back the volume that time takes away, and creates a firm support structure for your skin, producing a lifted look that can take years off your face.
JUVÉDERM VOLUMA XC uses a thicker formula of hyaluronic acid, which makes it more durable and appropriate for larger areas and deeper injection, such as the cheeks and the chin.
Our Injectors use VOLUMA XC on the cheekbones, as well as the hollows and apples of the cheeks, providing a look of youthful plumpness. They also use the injectable filler for chin augmentation, because its formulation holds up well in this area, refining a person's profile without the need for surgical enhancement.
Additionally, VOLUMA XC is well suited for being combined with other dermal fillers and injections of BOTOX Cosmetic. Volume restoration is a key component of facial rejuvenation, so our Injectors are pleased to have VOLUMA XC's lasting benefits as part of their toolkit.
JUVÉDERM VOLBELLA XC
JUVÉDERM VOLBELLA XC is a crystal-clear gel formulated for use in the lips and the surrounding area. Our Injectors use this product for lip augmentation, to enhance the symmetry of the lips, and to correct perioral lines, often called "lipstick lines" or "smoker's lines." The small HA particles and smooth formulation of this product make it the ideal choice for lips that are soft and natural.
The XC in these JUVÉDERM products stands for "extra comfort" due to the local anesthetic they contain. The addition of lidocaine, along with our Injectors' use of a microcannula, makes injections—even in the delicate lip area—much more comfortable for patients.
How Long Do JUVÉDERM Product Results Last?
Depending the treatment area, JUVÉDERM and VOLBELLA produce results that can last from 6 to 12 months.
When used to restore volume to the cheeks or chin, VOLUMA produces results that can last from 12 to 24 months. When used for a non surgical chin augmentation, results may last 15 to 24 months.
Are There Any Side Effects?
One of the advantages of using dermal fillers is that they are minimally invasive. The most common effects patients experience are minor concerns around the injection sites, including swelling, irritation, redness, and light bruising, which all usually resolve within 1 or 2 days.
Our Injectors also use blunt-tipped microcannulas, which produce less bleeding and bruising afterward and make the treatment more comfortable. Most patients can return to their regular activities immediately. Read more about what to expect from your treatment.
WOW ME!
Our Full Face 360° package is perfectly designed to help you look your absolute best. From the top of your forehead to your chin and jawline, your Wow-worthy results will help you feel confidently ready for anything (from any angle).
TELL ME MORE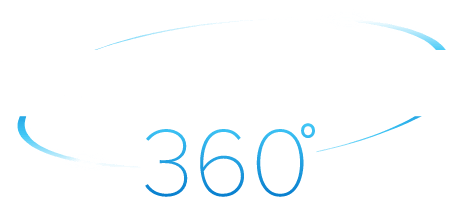 What are the Differences Between Dermal Fillers and BOTOX® Cosmetic?
Our skin loses volume as we age. Dermal fillers are designed to replace the foundation under your skin and support sunken areas to smooth out skin, making it look young again.
BOTOX Cosmetic works on wrinkles called "dynamic wrinkles." These lines and folds—most often on the forehead, between the brows, and around the eyes—are caused by repeated facial action. BOTOX Cosmetic injections relax the muscles causing these wrinkles, erasing the look of frown lines, worry lines, and crow's feet.
Meet Your Injectors
Our team is made up of experienced medical professionals with a shared passion for facial rejuvenation and contouring with injectables. Hand-picked and trained by Dr. Mabrie in the Illumination 360° approach, they work with you to create a treatment experience that exceeds your expectations.
We'd Love To See You
Find out why so many women and men choose Mabrie Facial Institute for JUVÉDERM treatment in the San Francisco Bay Area. Request a consultation online with one of our Injectors, or call us at (415) 445-9513 to schedule your initial appointment. If you'll be visiting us from outside the area, our Fly in for Your Procedure page was created just for you to help make planning your trip as smooth as possible.
JUVÉDERM FAQs
Are dermal fillers safe?
Yes! FDA-approved dermal fillers have been safely in use for more than 20 years, with millions of treatments performed in the U.S. alone. While fillers are safe, treating some facial areas can be riskier than others. Ultimately, your safety and results are determined by the skill, knowledge, and experience of your Injector. Learn more about the safety of dermal fillers in this blog post.
---
What's a liquid facelift?
A liquid facelift or non surgical facelift is a comprehensive surgical alternative that uses dermal fillers for WOW-worthy facial rejuvenation results. At MFI, a liquid facelift is used to address under-eye bags, dark circles, nasolabial folds, a receding chin, and jowling. We often add BOTOX Cosmetic to soften lines on the forehead.
---
Do dermal fillers ruin your face?
No! In fact, a look at our extensive photo gallery will prove that fillers are an excellent way to rejuvenate and contour your face without surgery. All our FDA-approved fillers are temporary, and will ultimately be broken down and eliminated harmlessly by the body over a period of 6 months to 2 years.
---
What's the best dermal filler?
There are so many fillers and formulations, there's no single "best" filler. In our many years of experience using fillers for rejuvenation and contouring, we've developed our favorites for different areas and different purposes. To help you understand these versatile products, we've put together the ultimate guide. We will discuss the best filler or fillers for your needs at your consultation.
---
Which filler is best for tear troughs?
At Mabrie Facial Institute, our filler of choice for the tear troughs is Restylane, but that's only part of the story. Tear trough filler relies on support in the cheeks and midface, which is often created with JUVÉDERM VOLUMA or RADIESSE.
---
A Reputation Built on Results
Dr. Mabrie is a miracle worker! He approached my treatment with the utmost care and he listened to...
I had such a great experience MF Institute. Kimberly and her team did such a great job making me feel...
Had Botox in February with Kimberly and I absolutely love it! Full forehead, between the eyes, crows...
I really can't say enough about Dr. Mabrie and the staff at the Mabrie Facial Institute. First, Dr....