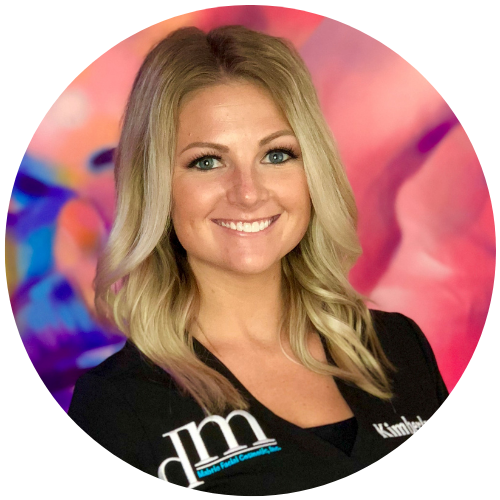 As the newest Injector at Mabrie Facial Institute, I have the opportunity to work with a pretty awesome team. I've gained some insider information about this lovely group…they're not only the smiling faces assisting you with your appointments, they are also patients!Don't get me wrong, I'm not spilling anyone's tea here. Everyone at the Institute (past and present team members) is thrilled to share about the benefits of our rejuvenation and contouring treatments and how non surgical procedures using BOTOX Cosmetic and dermal filler helps them look their absolute best (we've been known to discuss BOTOX and fillers at PTA potlucks, at Target check-out, and to hand out a few business cards on flights).
We know that having treatment not only helps you feel confident about the way you look, it can also add a little spark to your day empowering you to wonderful things. We're all passionate about igniting your spark and always willing to share ours.
Read on for an inside peek of our favorite MFI Team BOTOX and filler before-and-after transformations and the procedures and techniques behind them.
Dr. Mabrie: Chin & Jawline Filler (Lower Face Contour), KYBELLA®
Did you know that Dr. Mabrie used to do all his own injections? Now, he trusts his face in my hands. To enhance Dr. Mabrie's already handsome face, we contoured his chin and jawline with fillers (our Lower Face Contouring package). We've also used KYBELLA to slim down any "extra padding" under the chin, to take his results to the next level. These injections dissolve the fat associated with a "double chin", creating a slimmer, more defined chin and neck.
See more of Dr. Mabrie's jawline before-and-after photos.
Crystal: MFI Lift With Upper Face BOTOX, Non Surgical Rhinoplasty & Lip Enhancement
You may recognize Crystal from our Snapchat challenge, where we used injectables to match her real-life appearance to her filtered photos. We sculpted her cheeks, lips, chin, nasal bridge, and tip, and rejuvenated her under-eyes to smooth her skin and give her that fresh, beautiful contoured look without surgery.
See more of Crystal's MFI Lift and lip injection results.
Quinci: Contour Package With Facial Slimming & Lip Enhancement
Quinci's goal? Enhance the natural contours she sculpted daily with makeup. We achieved this by utilizing fillers to define her cheekbones, chin, and jawline. My personal favorite part of her result was the lower face slimming she received by injecting BOTOX to her masseters. Not only did this make her face less round, but it further enhanced her cheekbones, making them "pop". The result is a more V-shaped appearance with relief from teeth grinding and jaw clenching. We also subtly bumped up her lip volume with JUVÉDERM Ultra and JUVÉDERM Vollure.
See Quinci's contour transformation and lip injection results.

Nicole: MFI Lift, Upper Face BOTOX, Non Surgical Rhinoplasty & Lip Enhancement
After seeing great results from an initial Restylane treatment in her tear troughs, Nicole gradually added treatment areas until her transformation became a full-face one. We added filler to her cheeks, chin, and nose to bring out the best in her features, and we think her before-and-after photos are pretty stunning!
Check out more of Nicole's MFI lift and non surgical rhinoplasty photos.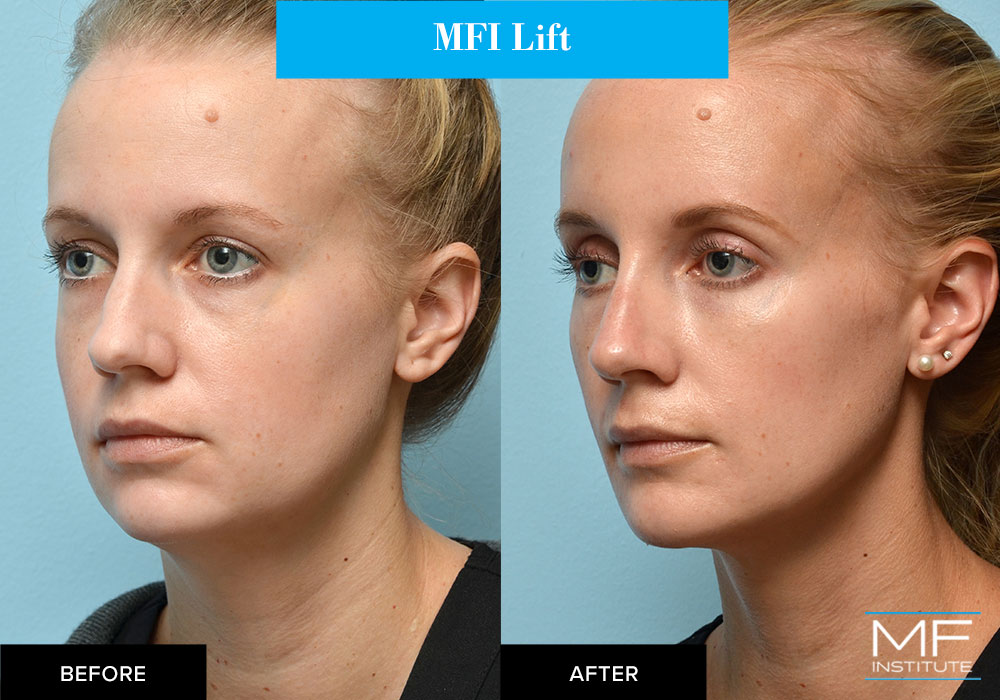 Elisa: Non Surgical Rhinoplasty & Lip Enhancement
A combination of Restylane in the nose, JUVÉDERM Voluma in the chin, and Restylane Refyne in the lips created a better sense of proportion and balance in Elisa's features. A little BOTOX in the brows helped reduce frown lines and prevent them from deepening further, keeping Elisa looking young and fresh.
See Elisa's non surgical rhinoplasty and lip injection transformations.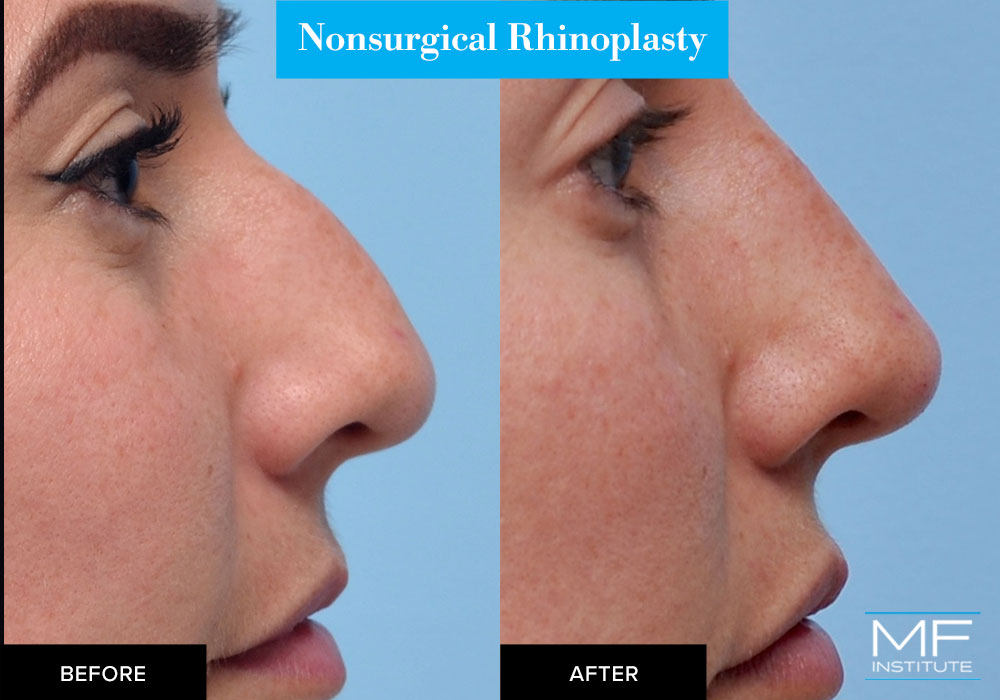 Yvette: Non Surgical Rhinoplasty
Yvette's non surgical nose transformation took all of 10 minutes, which was a huge relief for Yvette as she's afraid of needles! A couple of quick Restylane injections was all it took to strengthen her nasal bridge and define the tip, creating natural-looking enhancements that preserved the character of her nose.
Check out more angles of Yvette's non surgical rhinoplasty results.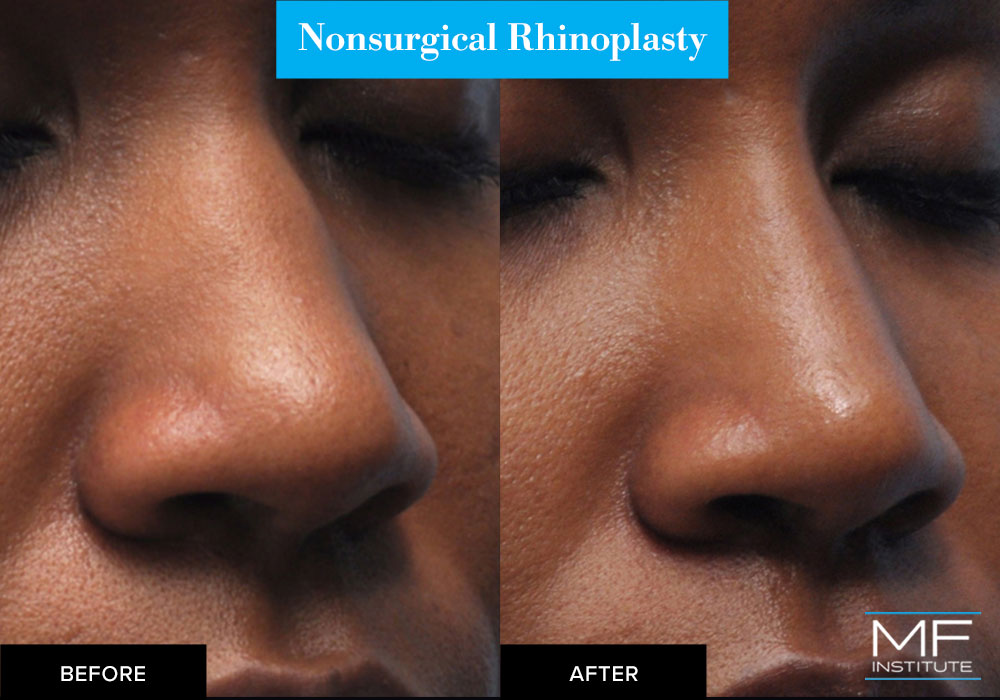 Susan: Non Surgical Rhinoplasty & Lip Enhancement
Susan was looking to enhance her nasal contours; luckily she didn't need surgery to enjoy just that! We used fillers to augment the bridge and add some definition to the tip. We also added some very subtle fullness to her lips to complete the look.
See more of Susan's lip injection and non surgical rhinoplasty before-and-after photos.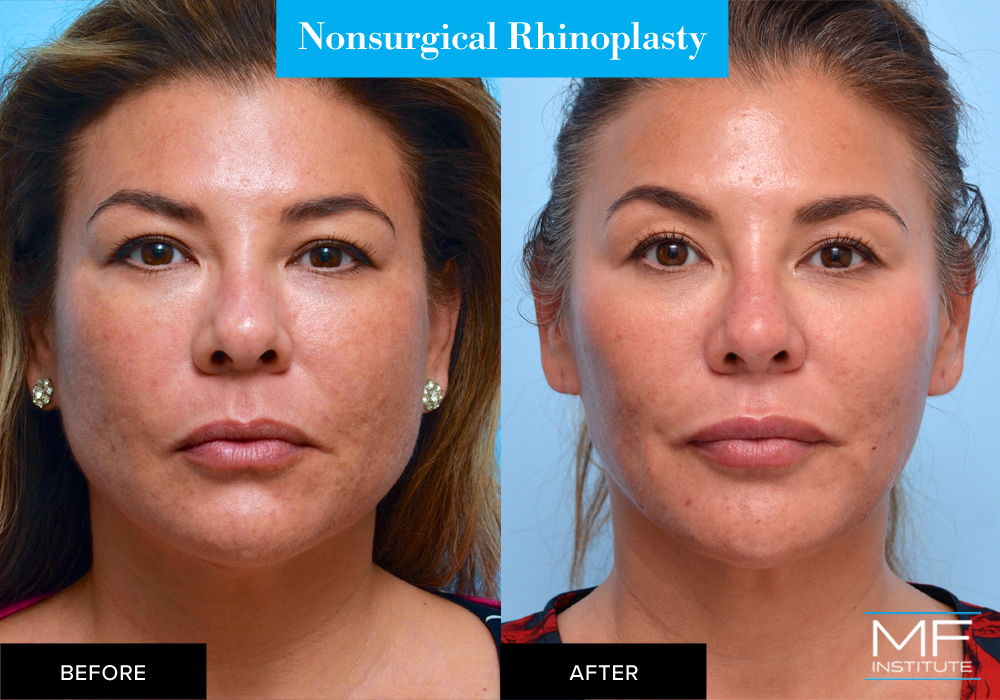 Lindsey: Facial Slimming, Jawline Contouring, Midface Rejuvenation & Enhancement
Enhancing Lindsey's already lovely face, BOTOX was used to treat her masseter muscles. The results give her a lovely V-line face shape and enhances her natural cheekbones. Enhancing her results, her lower face (chin and jawline) were contoured and her under eyes and midface were rejuvenated to diminish dark circles and bags. Lindsey is a great example of approaching the face holistically, demonstrating how minor corrections and enhancements can add up to a refreshing transformation!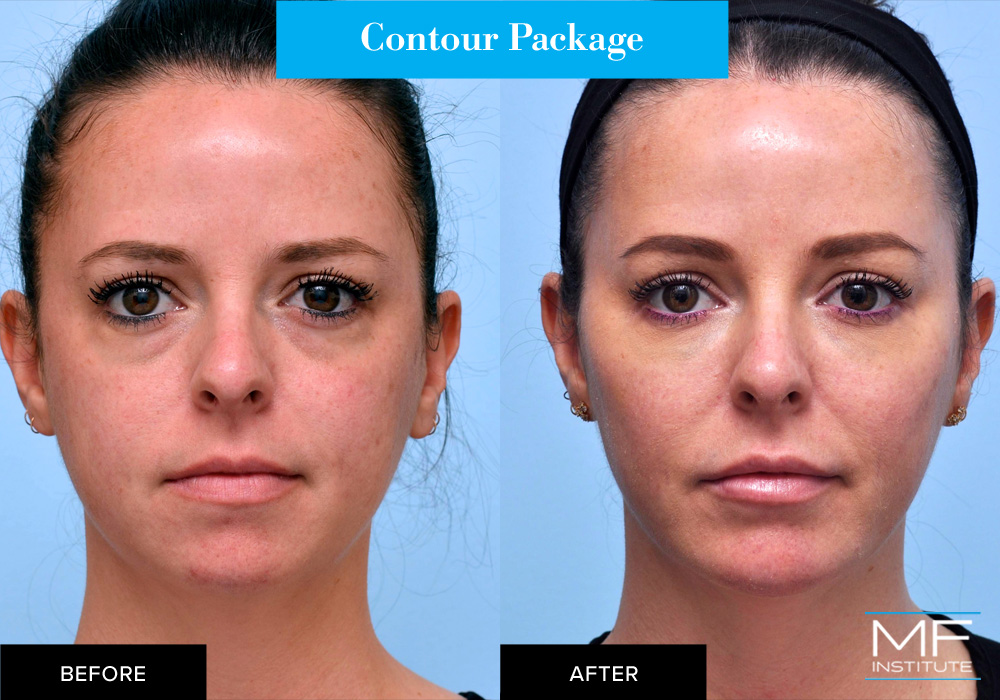 Knowing the inside scoop on how the MFI Team keeps looking so fresh, I couldn't wait to try my own procedures!
Kimberly: MFI Lift
I've always been told I have a "baby face" and while looking younger has its charm, looking younger is not always a good thing (perception less mature?). I've always wanted to contour my round features and opted for our signature procedure, the MFI Lift, to add overall definition to my upper and lower face. By adding some definition to my cheekbones, chin, and jawline, we sculpted-away my baby face. To further enhance those results, I added some facial slimming using BOTOX Cosmetic and a little lip filler. Like all of the MFI Team, I'm absolutely loving my results.
Check out my full-face transformation.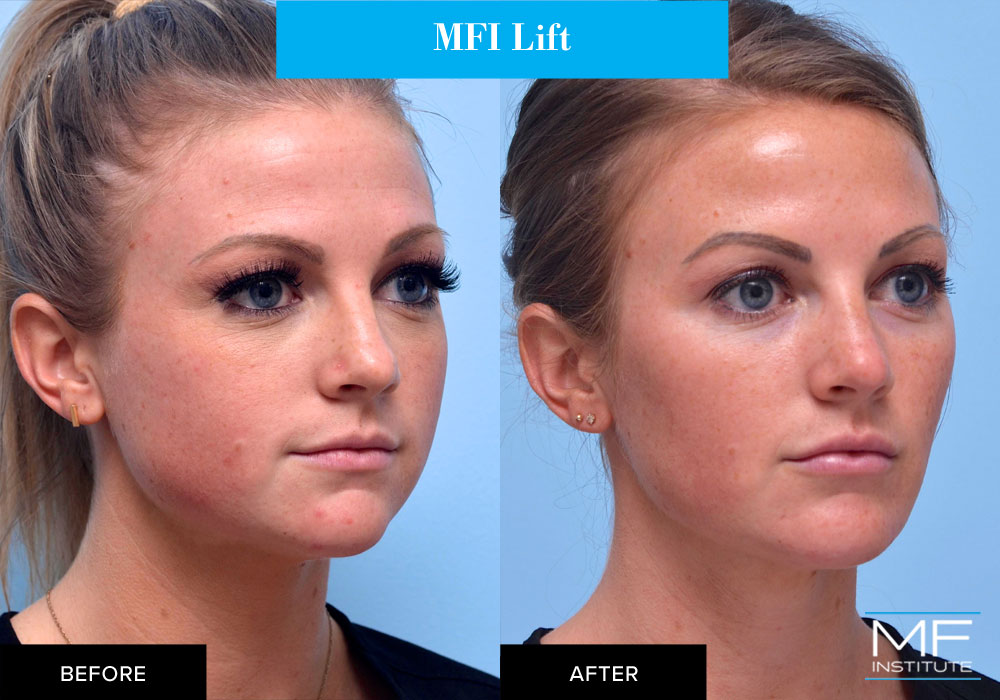 It's pretty amazing the difference our procedures make. If you'd like to learn more about how you can elevate your appearance with injectables, get in touch! Contact us online or call us at (415) 445-9513.